Georgian House Hotel launches 8 renovated bedrooms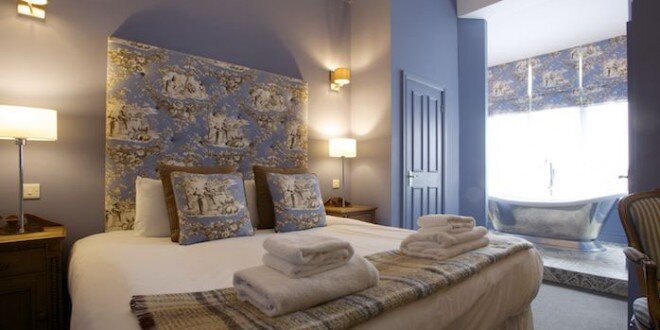 Georgian House Hotel in London has unveiled eight new refurbished bedrooms following an interior investment of £100,000.
Famously known for its Harry Potter-inspired 'Wizard chambers',the 60-bedroom hotel has launched the new bedrooms following a three-year, hotel-wide refurbishment to the interior of the property.
The refurbishment works – completed by owner Serena von der Heyde – include both structural and decorative improvements. The latest update brings all rooms within the family-owned hotel, built in 1851, to the same style as all other bedrooms, suites and apartments.
As part of the renovation, two top-floor bedrooms have been combined into one large room with two double beds, while the seven other bedrooms have had their original chimney breasts uncovered and restored into fire surrounds and mantels.
Von der Heyde said: "Our long term plan is to reach five-star guest accommodation status, and so this move to improve quality and space is an important part of the journey. The bespoke nature of the rooms reflects our commitment to highly personalised experiences and service.
"We are making a beautiful and unique place which is in tune with the 1850s heritage, but our design is highly creative. In every room guests will find details that catch the eye, design that inspires, something beautiful.
She added that her vision is for a hotel where the experience of staying is an important part of "the experience of London".