Big meets small: Booking.com and Inn Style join forces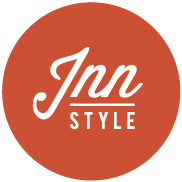 Inn Style, the British online booking system, has released InnSync – their brand new integration with Booking.com to bolster an already slick reservation system.  Why has the largest online travel agency in the world teamed up with a small, Suffolk based software firm?  Here's why: 
Inn Style's new InnSync™ feature enables real-time synchronisation of availability. Gone is the complexity for accommodation owners of trying to keep all their bookings in one place, as this now happens via with a few simple clicks. Crucially, it avoids double bookings and the irate customers that they inevitably create.
InnSync™ also streamlines payments. Card details entered by the guest on Booking.com are automatically encrypted and stored against the reservation, enabling the accommodation owner to charge the card safely and securely.
Confirmations to guests via a series of automatic and personalised emails. This removes administrative legwork for the accommodation owner and customers get a genuine sense that their business is appreciated.
Inn Style also brings with it insight into customer booking behavior. Until now, accommodation owners have not had the ability to interpret their customers' behavioral trends via online travel agents (OTAs).  Inn Style removes this blind spot, and presents them to clients via a suite of simple marketing metrics.
Adrian Melrose, Co-founder of Inn Style:
"Partnering with Booking.com offers our clients' total flexibility, beautiful functionality whilst vastly reducing onerous admin workflow. This in turn empowers them to enjoy their business, concentrating on being the perfect host and not the secretary."
Chris Waters, Co-founder of Inn Style:
"We've invested heavily in building InnSync – but it's our customers who'll reap the rewards. Once accommodation setup is complete, InnSync provides a seamless synchronisation of all bookings and availability in the background.  It's fast, accurate, and scalable. And it's going to save accommodation owners hours and hours of admin time that would be better spent giving their guests a memorable experience."
Stephanie Horst, Connectivity Account Manager at Booking.com:
"Inn Style is a great system and we are delighted they choose Booking.com as their first choice to partner with. We look forward to a long and successful relationship, and welcoming Inn Style's accommodation owners."
You can sign up at innstyle.co.uk where you can also find pricing information and FAQS.