The resurgence of pubs with rooms – how brewers can adapt and replace potential lost revenues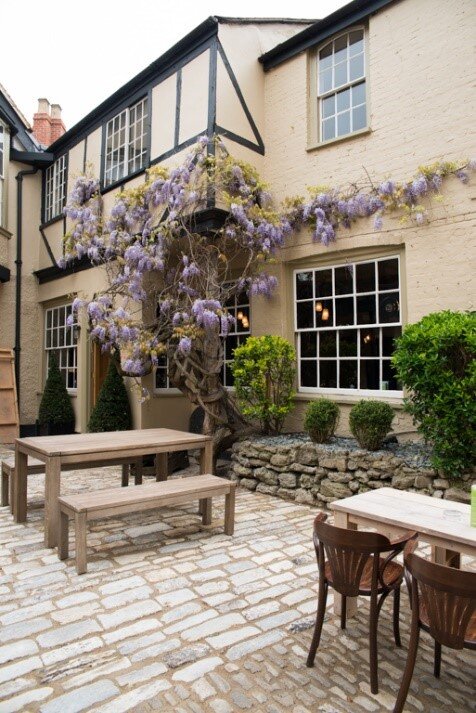 Guestline reservation and distribution systems are proving an indispensable tool amongst pub companies and breweries who are recognising the need to drive additional revenue from their property portfolio.
With the recent passing into law of the Small Business Bill, which would allow pub landlords and tied tenants to buy beer on the open market, pub companies are increasingly under pressure to replace any potential lost revenue by enhancing their customer offerings so they are not solely dependent upon wet sales. As such pub companies are increasingly turning to their accommodation stock onsite to generate additional revenue by creating and converting rooms to provide stylish, affordable accommodation to appeal to today's discerning traveller.
To ensure they are maximising returns from their accommodation, pub companies need innovative systems to help them manage their room bookings effectively and profitably. Guestline's range of cloud hosted, property management (PMS), online booking and distribution software solutions are fast becoming the number one choice in this market place to enable managed and tenanted pubs to maximise their earnings.
Guestline customers in this market include Greene King, Spirit Pub Company, Thwaites, Shepherd Neame, Marston's and JD Wetherspoon, as well as independent pub chains like Oakman Inns, Peach Pub Company and Adnams to name but a few. The solutions are enabling them to drive reservations online, manage front of house operations, implement efficiencies and distribute their inventory across multiple platforms.
Spirit Pub Company installed Guestline systems across their chain of 37 Goodnight Inns. Spirit can centralise operations and review business intelligence across the portfolio from their head office demonstrating better control and transparency across the group. Using this insight, they have subsequently been able realise significant operational savings and maximise profitability from increased occupancy levels.
Oakman Inns, a group of 14 Inns and restaurants, have the systems in 4 of their hotels. Peter Borg-Neal, CEO at Oakman Inns commented, 'The detailed reporting provided by Guestline enables us to analyse seasonal fluctuations in ARR, occupancy and RevPAR.  We can adjust rates and availability accordingly across multiple channels as well our own website. This invaluable data has helped us to maximise revenue and profit as well as driving strong future bookings, especially from guests direct.
With the fully integrated systems, all data is seamlessly adjusted in our PMS and across the channels to ensure we can sell down to the last room which has contributed to an increase in occupancy of over 20% over the last year.'
Pub companies also need to value the importance of their digital presence and have a professionally designed, mobile responsive website with a simple booking engine to drive direct bookings.  It is reported that 30-50% of people who go to OTAs, will also go directly to the accommodation provider's website – these visitors need to be converted into customers to increase direct booking and reduce OTA commissions. Guestline's in-house digital marketing services have delivered results for a number of pub companies who have benefited from increased traffic to their sites and ultimately higher conversion rates.
Matt Willacy, Guestline Corporate Manager commented, 'In addition to the provision of food, pubs with rooms has seen a resurgence in recent years and have been a key factor in driving revenue in this competitive market place.
By adding rooms, pubs also need systems to manage these bookings, distribute their inventory via OTA's, drive reservations and ultimately handle the customer operations whilst on-site. By introducing a group PMS, pub companies can centralise their reservations, adding value to their existing operations.  The PMS is fully integrated with the distribution tool, enabling rooms to be sold or direct via the pub company's website.  As the software is cloud-hosted and mobile enabled, this minimalizes the amount of IT infrastructure required and provides a low cost of ownership.'
Pubs will not only benefit from additional revenue from accommodation but they will most likely benefit from an increased food and beverage spend as they can promote their bar and restaurant facilities to guests. As most EPoS systems are fully integrated with the PMS, all food and beverage spend in the bar can be seamlessly transferred to the customer's room bill thus ensuring every business opportunity is maximised.