ANNOUNCING THE FOUNDATION OF A NEW TRADE RELATIONSHIP WITH REAL COFFEE ORIGINS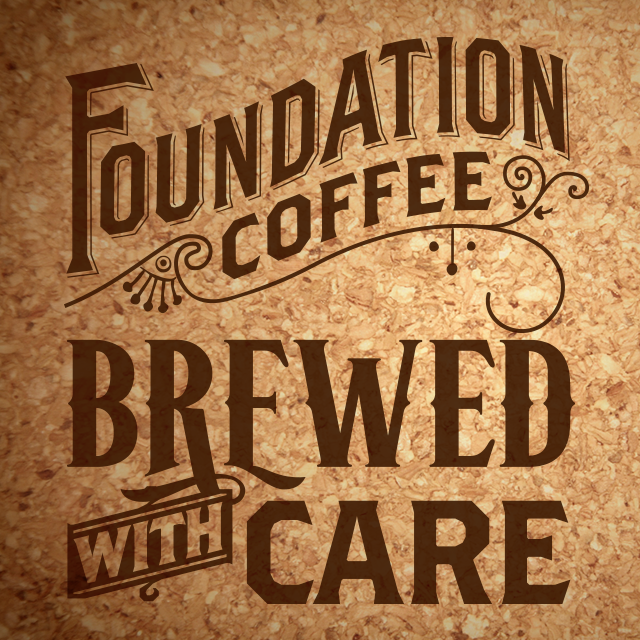 Ahead of its much-anticipated launch this spring, the Foundation Coffee House has announced a new trade partnership with Cornwall-based Origin Coffee – one of the UK's most exciting artisan roasters.
The venue will now exclusively use Origin products; including its environmentally conscious range of roasts and speciality coffees. The partnership will also see Foundation install premium La Marzocco espresso machines and Nouva Simonelli grinders supplied by Origin – an appointed distributor of the equipment
The relationship comes after Foundation co-founder Adam Chapman visited one of Origin's SCAE AST trainers to learn more about brewing coffee. Speaking of his decision to use the products, Adam said: "We have conducted endless research while sourcing our coffees and considered everything from tastes to flavours to roasts.
"We ultimately decided that Origin was the best partnership for our brand and had the most impressive and ethically sourced product range which we will be proud to serve!"
Foundation now joins a list of select UK venues supplying Origin Coffee including Selfridges, Jamie Oliver's Fifteen Cornwall, Rick Stein and a number of independent coffee houses in the UK
Origin sources from all around the world and most recently has worked with growers in El Salvador, Nicaragua Costa Rica and Ethiopia. Its founder Tom Sobey – who established the business in Cornwall in 2004 having worked as a barista – said: "I am delighted to be partnering with Foundation and bringing our coffee to Manchester. The company's vision and approach to creating specialty coffee house fits well with Origin and I can see a long and fruitful partnership ahead."
Foundation Coffee House will open next month in the Grade II Sevendale House in Manchester's vibrant Northern Quarter.  The venue will offer seating for up to 130 covers over a vast 330m2 space.
The business is the culmination of a partnership between Adam Chapman and Manchester-based interior and branding studio NoChintz; the latter's design expertise means that the venue will bring a new social environment to Manchester. Concepts for the café design come as a result of months of planning which saw the team explore coffee house concepts in New York, Copenhagen, Berlin, Amsterdam and London.
Added, NoChintz and Foundation Coffee House founder, Dominic Beardwell: "Our vision of a new coffee house concept will soon be realised and I'm delighted that it not only boasts cutting edge design, but also a fantastic core coffee product range from Origin."
The coffee shop will double up as a meeting space and an event venue, allowing local business' and hot-deskers to use the facilities to work from. Anyone wishing to find out more should visit: http://www.foundationcoffeehouse.co.uk