QED creates modern catering environment with period feel at Glasgow City Council's new Ure Café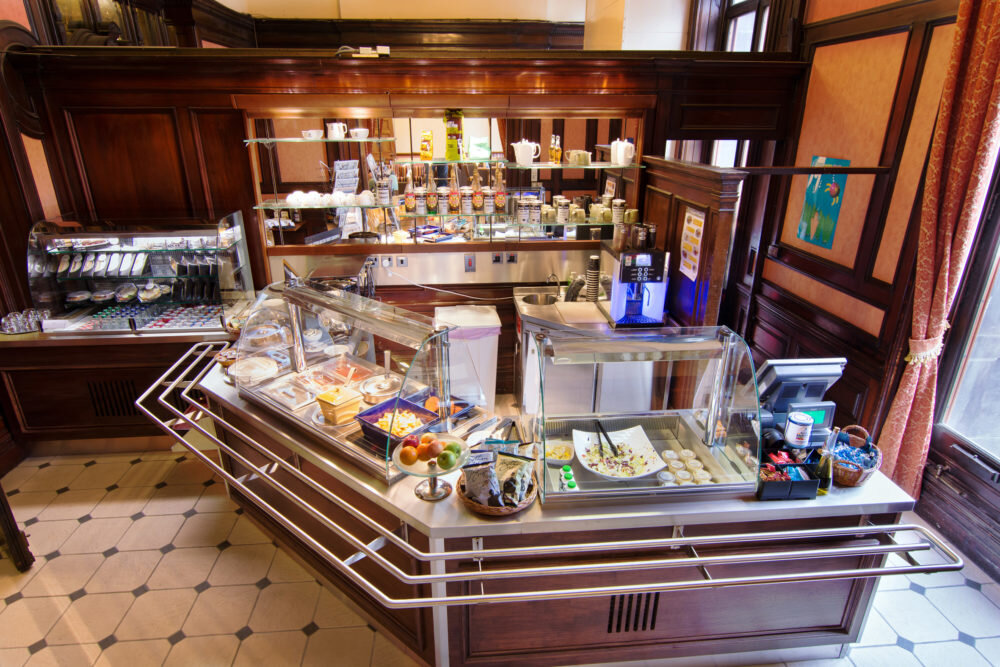 Quality Equipment Distributors (QED), based in Glasgow, is a leading UK designer and supplier of modular bar, coffee shop and food service equipment, with a large selection of contemporary and classic module styles for catering and retail environments.
The company was recently appointed to supply a self-service catering facility for the newly opened Ure Café at Glasgow City Chambers, which is named after former Lord Provost of Glasgow, John Ure.
In the very heart of Glasgow, City Chambers is one of the city's most important and prestigious buildings. A grand and imposing edifice overlooking George Square, it is an impressive symbol of Glasgow's political strength and historical wealth. Completed in 1888, for over a hundred years it has been the headquarters of successive councils serving the City of Glasgow.
Ure Café was commissioned by Encore Hospitality Services, part of the Cordia Group, in partnership with Glasgow City Council. The brief handed to QED was to transform a rather dated looking carvery into a modern catering environment that was, at the same time, in harmony with the existing character of the premises. This included the design of bespoke counters clad in the same classic picture frame wood panelling as the rest of the room.
The complete servery system includes Bain Marie and heated counters, refrigerated counters, ambient counter, Panini grill, coffee station with bean-to-cup coffee machine, condiment station and cash register. There is also a back bar system with mirrored shelving and under counter refrigerated storage.
Ure Café now serves as a popular catering facility for all council employees, elected councillors and other officials that work in the building. According to Jenny McIntyre, Food and Beverage Services Manager at Encore Hospitality Services, the new café has been a great success and very well received by its clientele. She also praised the professionalism and expertise of QED managing director Robert Campbell and his team, who installed and commissioned the facilities on time and on budget