GAIL'S UNVEILS REUBY TOASTIE RECIPE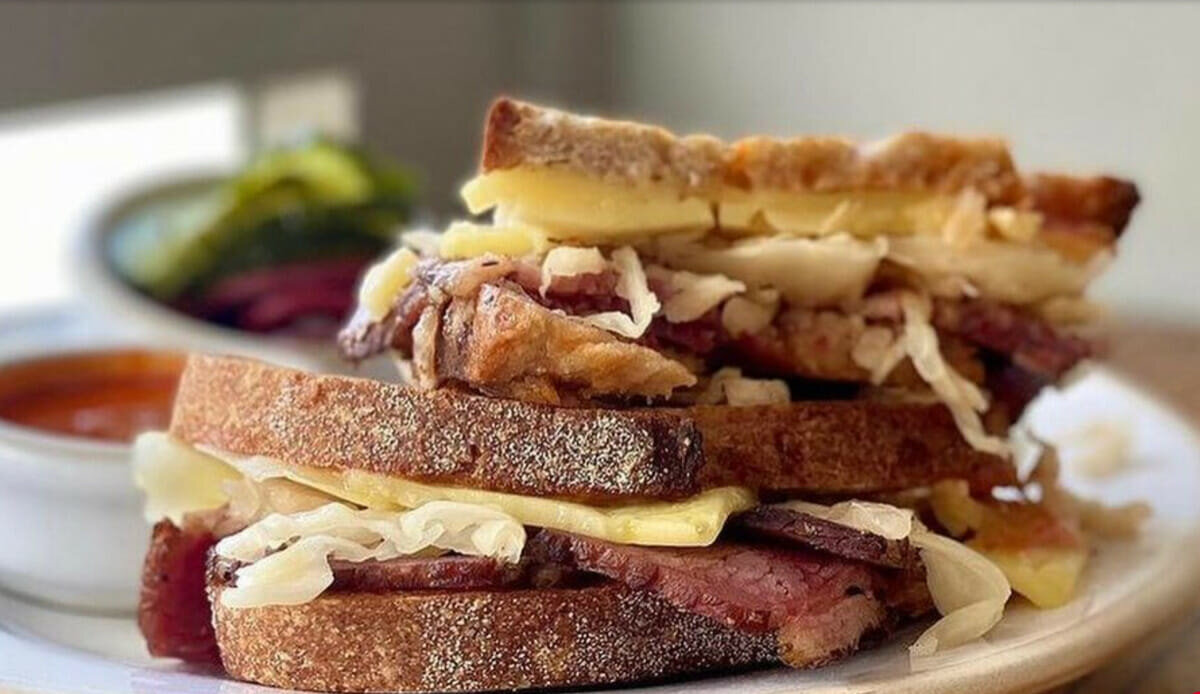 The recipe uses the GAIL's dark sourdough, made with wheat and wholemeal flours.
A dark, chewy, bitter-sweet crust, and tight, tacky crumb deliver a complex, wholesome flavour that make it the perfect platform for a toastie. The choice of cheese for this toastie is the semi-hard Mayfield Swiss cheese by Buchanan's Cheesemonger. It has a creamy, sweet, nutty flavour that holds its own against the other flavours in this sandwich.
The Eaten Alive's sauerkraut is made with crunchy white British cabbages, which mellow through the fermentation process but still have a satisfying bite. A tangy sauerkraut with a touch of carrot and mustard, this adds the all-important crunch to each mouthful.
GAIL's search for the best locally-produced pastrami brought us together with the exceptional Chapel & Swan, a traditional brick kiln smokehouse. They take the finest brisket and brine it with aromatics, salt and sugar for five days, before slowly cooking in the hot kiln for 12 hours.
GAIL's have created its own dressing to use that is creamy and slightly spicy. It is made with a perfectly balanced blend of homemade chilli aioli, pickled cucumbers, tomato paste, horseradish, Dijon mustard and fresh lemon juice.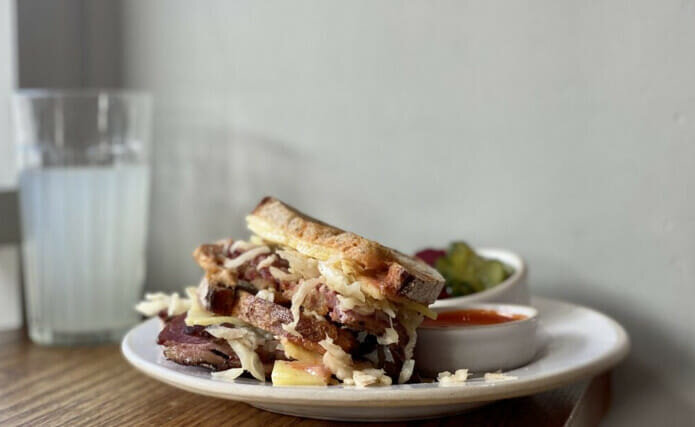 You'll need: 
2 slices of GAIL's dark sourdough
Butter
Sliced pastrami
Swiss cheese
Russian dressing (you can use Thousand Island too)
Eaten Alive's Classic Kraut
Method: 
Butter the outside of each slice of bread. 
Add Russian dressing to the unbuttered side of a slice, top with pastrami, and then add a generous layer of sauerkraut. Then repeat a second layer of Russian dressing and top with slices of Swiss cheese. 
Add your second slice of bread, butter side up and pop the sandwich into your toastie press or bag. Remember, your buttered sides should be facing out. 
Cook for the recommended time, then carefully remove and leave to cool slightly before slicing in half.
Serve with your choice of pickles, hot sauce or ketchup on the side.