80's SLUSHIES MAKING A COMEBACK, THIS TIME WITH AN ALOCHOLIC TWIST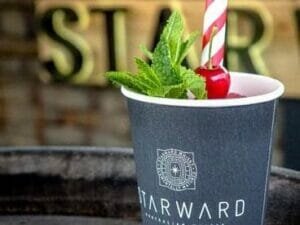 Award-winning Australian distillery Starward is resurrecting a retro classic in London this summer with its Starward Slushies. The perfect way to enjoy delicious, fun and refreshing cocktails during the warmer months, Starward will be offering frozen slushie cocktails across a number of bars and restaurants in the city from now until September 2022. 
Whisky is done differently at Starward, always looking how to highlight different ways the spirit can be experienced. Which is why the brand is using its flagship single malt whisky, Left-Field, as the star component to these slushie cocktails including Banana Colada, Mango Tango and Cherry Crush. Left-Field's signature fruity flavour of tropical fruits and red berries, thanks to aging its whisky in red wine barrels, makes it the perfect base ingredient to create a sweet, yet refreshingly ice-cold beverage to sip on during a hot day.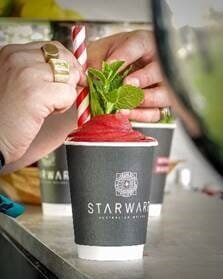 Left-Field is crafted at the award-winning Starward distillery from ingredients local to Melbourne – Australia's acclaimed foodie capital. Unique to Starward's whisky line-up, only 100% French oak is used to give Left-Field a rich and spicy mouthfeel and to enhance the complex oak characters, while maintaining the delicate wine flavours. Crafted smooth and flavoursome in style, enjoyed any way you like; mixed, shaken or built.
Starward Slushies are available from venues including Jones Family Kitchen (Belgravia), Bull in a China Shop (Shoreditch), Sam's Riverside (Hammersmith), The Red Lion and Sun (Highgate) and many more until September 2022.