BREWDOG LAUNCH BRISTOL HARBOURSIDE BAR & FIRST 100 THROUGH THE DOORS COULD WIN FREE BEER FOR A YEAR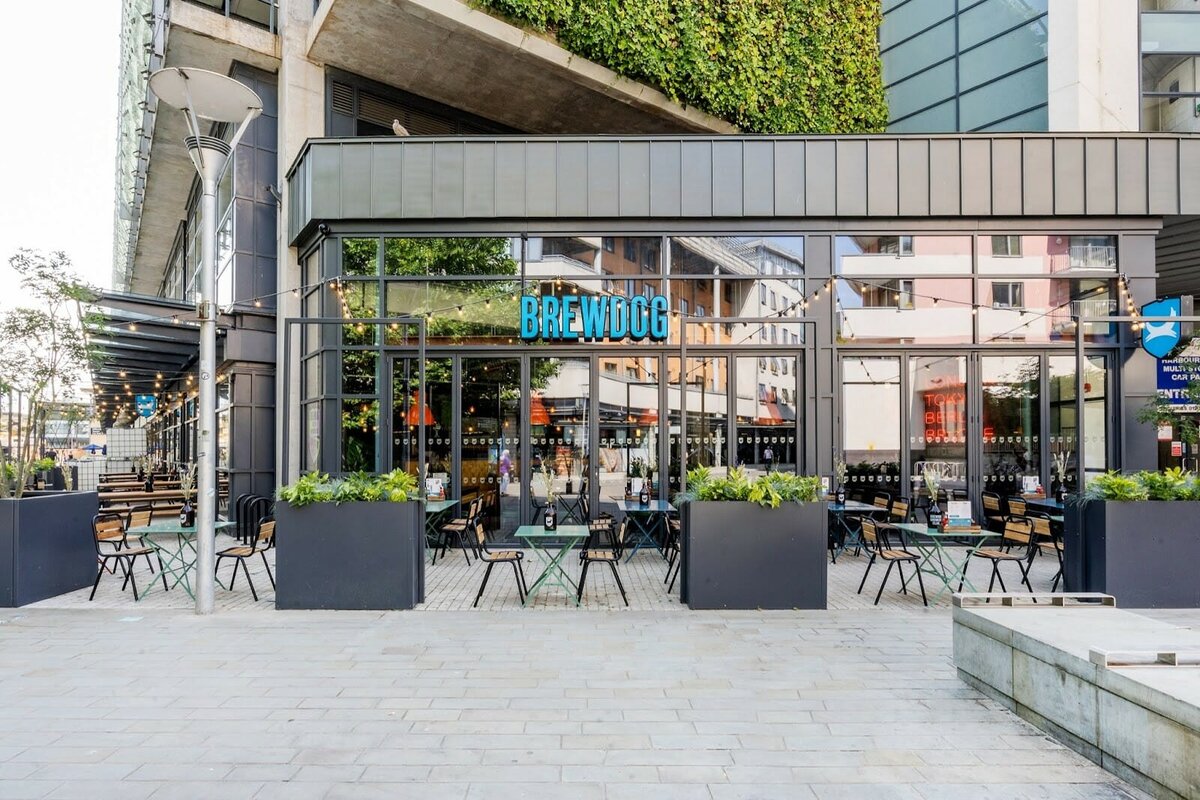 On a weekend where Bristol Harbourside Festival celebrated its 50th anniversary, craft beer powerhouse BrewDog greeted the public earlier than planned last week to join in on community celebrations across the city.
Landing in faultless timing for the glorious pub weather Brits experiencing this month, independent Scottish craft brewer BrewDog will be bringing craft beer to the Harbour through their highly anticipated second site in Bristol. Located in the iconic & vibrant Harbourside just a short stroll from Millennium Square & across the river from Wapping Wharf the impressive bar embraces an extensive outdoor area.
Ten years on from the launch of the first Bristol bar, BrewDog bar and restaurant will be commencing launch celebrations on Friday 22nd July where guests will have the chance to win FREE beer for a year. The first 100 to visit will receive a raffle ticket once doors open at 12pm, and the BrewDog team will be selecting a winner at random to be in with a chance of winning free BrewDog beer for an entire year.
The bar will have 30 taps of the freshest craft beer and cider, featuring curated guest breweries from the UK and beyond, as well as local guest beers from Yonder and Wiper & True, with a take-away service available for those wanting fresh beer on the go. Customers will also be able to take advantage of having beer and food delivered directly to their doorstep from the site with the help of BrewDog Now, and even directly to a nearby park with their new BrewDog Now to Park service!
The brewers legendary and super-varied menu will be on offer, which proudly caters for your foodies, your weekend brunchers, your meat-free eaters, (with over 50% of the menu being plant-based!) and not forgetting the little ones with BrewDog's signature "Hoppy Meals" where families can grab a kids box from just £7, which will include a main, side, drink and BrewDog goodies. Customers also don't need to stress about leaving their four-legged friends at home, as they are highly welcomed.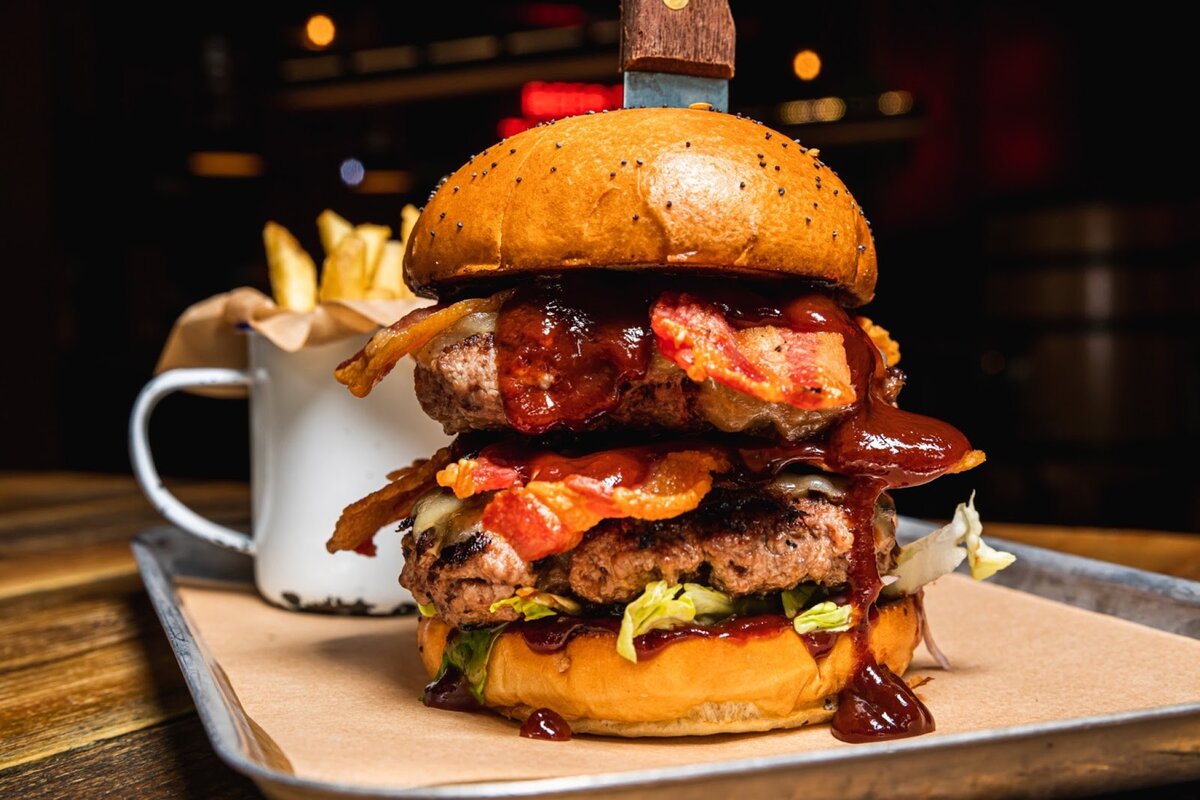 The signature brunch menu which is served up on Saturdays and Sundays from 10am also sits alongside 2-for-1 vegan and vegetarian mains every Monday and BrewDog Wings Wednesday; all you can eat spicy buffalo chicken or buffalo cauliflower wings for just £10.
James Brown, Managing Director of BrewDog says: ""We're excited to have the opportunity to open the doors to our second Bristol bar and to continue to bring our ethos of craft beer and sustainability to a city already renowned for its environmental vision and great local brewers. We stock both our own beer and a selection of our favourite brews from local producers. We couldn't be more happy to be expanding here and being part of this fantastic city."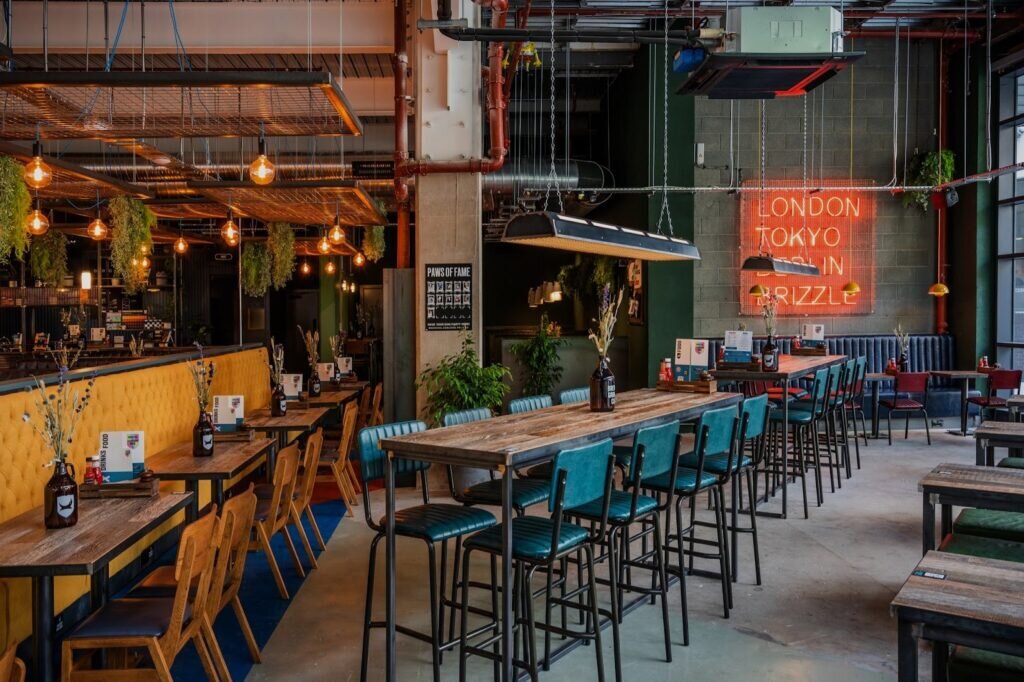 Bristol Harbourside will be one of the first bars to open following the company's ground-breaking 'BrewDog Blueprint' was published, as part of which it was announced 50% of the profits generated by each bar will be shared directly with the staff who crew them. This is aligned with BrewDog's everlasting commitment to raising the bar for hospitality and frontline staff.
The BrewDog Bristol Harbourside is located on Units 1 & K1, building 11, millennium promenade, BD1 5TY and opening hours are:
Monday – Tuesday: 12:00PM – 11:00PM
Wednesday: 8:00AM – 11:00PM
Thursday: 12:00AM – 11:00PM
Friday: 12:00AM – 12:00AM
Saturday: 10:00AM – 12:00AM
Sunday: 10:00AM – 11:00PM.