'AIRBNB FOR COOKS' FOOD DELIVERY PLATFORM CELEBRATES ONE YEAR AND IS HUNGRY FOR MORE AS IT EYES EXPANSION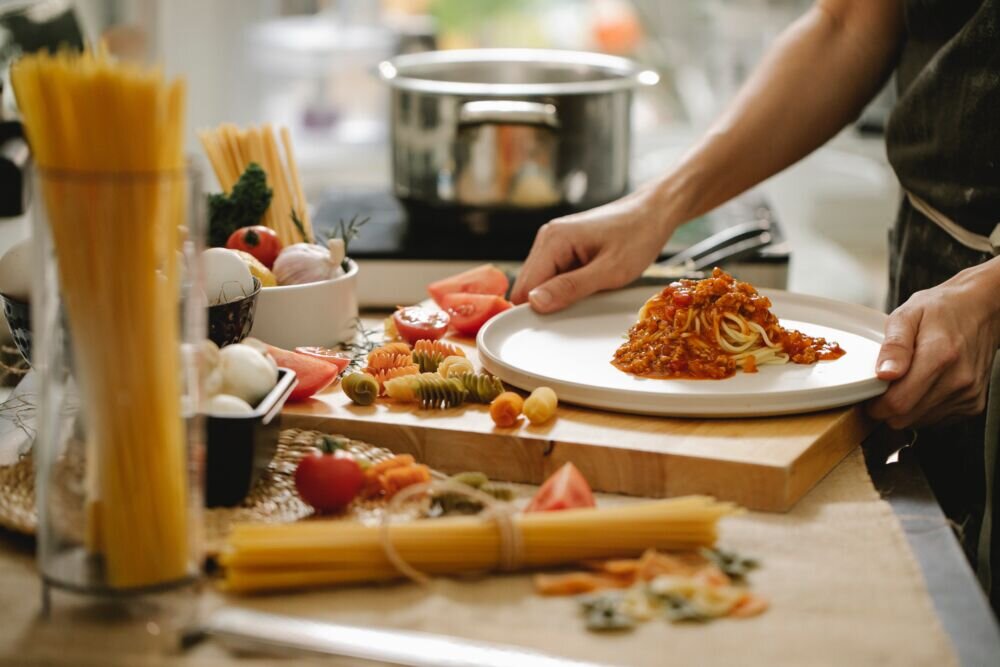 A LONDON home-cooked food delivery platform set up during the Covid-19 pandemic is celebrating its first year in business and calling on more 'community cooks' to join its 'expanding' social enterprise.
Founder and CEO Subha Ganesh created NoshyCircle for passionate home cooks in order to compete with the restaurants by providing the ease of ordering through the website with home delivery.
The entrepreneur's aim was to 'provide freshly-cooked nutritious meals for a healthy lifestyle'. The now 39-year-old used crowdfunding to set up NoshyCircle and received more than £100,000 in investment.
Described as the 'Airbnb for cooks', the platform first went live in Harrow and then Wembley in North London but has since been rolled out in Watford in Hertfordshire and Aylesbury in Buckinghamshire. NoshyCircle only delivers within a circumference of 6.5 miles to ensure the fastest and freshest deliveries.
The enterprise now has more than 30 passionate cooks providing homemade-style meals which are freshly prepared with nutritious ingredients – all from their home kitchens – before being delivered to the customer's doorstep by NoshyCircle's delivery team.
All cooks must be registered with their respective councils and have a minimum Level 2 Food Safety Certificate, whilst all delivery drivers must be DBS-checked. NoshyCircle offers more than 30 different cuisines from around the world including Indian, Chinese, Italian, Thai and more.
Ganesh said: "We're passionate about bringing back home cooked meals to our dining room tables by creating a mobile and web marketplace for registered cooks – we're the Airbnb for home cooks!
"NoshyCircle provides Artisan home-cooked meals, and our customers can place orders online, including bespoke meals, and track their complete order processing from start to finish. Our logistics team ensures that meals are delivered on time and kept warm during transit. It's fast meals but not fast food! What's more our customers can feel fulfilled knowing that NoshyCircle advocates zero food waste and the food provided is in eco-friendly packaging.
"We believe in 'fair incomes' for our cooks and it is humbling that so many of our cooks have said to us they are not sure how they would have survived financially during the pandemic without NoshyCircle and many of them have decided to stay with us.
"We have learnt a lot in our first year and I'm delighted to say that 98 per cent of our orders were delivered on time during our first 12 months, with a very low 0.5% cancellation rate and 60 per cent repeat order rate."
Ganesh says the food delivery platform is now looking to expand out further and add many more new home kitchens to its list of locations in 2022.
"We intend to add more cooks on our platform and also expand across all Boroughs within London and the home counties and eventually across the whole of the UK in major cities such as Birmingham, Manchester and Liverpool," added Ganesh.
"NoshyCircle welcomes enquiries from potential chefs who wish to join our exciting and growing platform. We want to work with local councils and work as a team to support the healthy lifestyles of our local community."