WINTER WARMERS, BUT ADD A LITTLE 'SPICE'
Too good to drink on your tod-dy
Hawksbill Hot Chocolate – a classic winter warmer
50ml Hawksbill Caribbean Spiced Rum
25ml Cream Liqueur
Top with Hot Chocolate
Add 50ml of Hawksbill Caribbean Spiced Rum and 25ml of your choice of cream liqueur to a mug. Separately, create your hot chocolate and when ready, also add to the mug. Top with mini marshmallows and enjoy.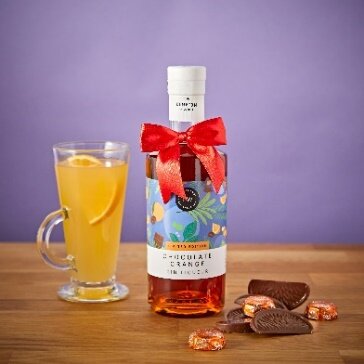 Chocolate Orange Toddy – warming serve to keep you cosy this Christmas
50ml TW Kempton Chocolate Orange
75ml hot water
25ml freshly squeezed orange juice
15ml lemon juice
12.5ml honey
Orange wheel to garnish
Pour 75ml hot water into a tempered glass mug. Stir in the honey until dissolved, then add the gin liqueur, orange juice and lemon juice and garnish.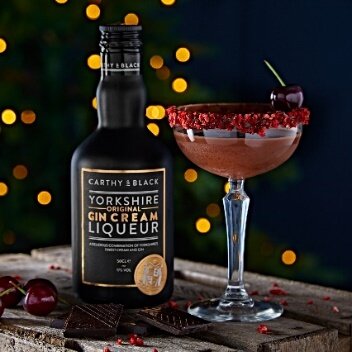 Merry Cherry – an impressive serve for festive cocktail parties
50ml Carthy & Black Original Gin Cream
20ml Maraschino Liqueur
75ml double cream mixed with melted chocolate (melt down 5 squares of dark chocolate and mix with 200ml double cream)
Chocolate sauce and freeze-dried raspberries for the rim
Firstly, prepare your martini glass by dipping into chocolate sauce then freeze-dried raspberries to decorate the rim of the glass. Then add the C&B, Maraschino Liqueur and cream and chocolate mix to a cocktail shaker. Shake with ice then strain into the glass and enjoy.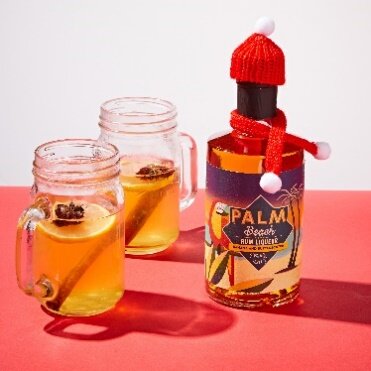 Rum Toddy – warming serve to keep you warm this winter
50ml Palm Beach Banana & Butterscotch Rum Liqueur
75ml hot water
12.5ml honey
1 lemon wedge
Pour 75ml hot water into a tempered glass mug. Stir in the honey until dissolved, then squeeze the lemon wedge and add the rum.
Rum Spiced Latte – picture the lovechild of a Liqueur Coffee and a Winter-spiced Latte and you'll have an idea of where we're going with this creamy number.
50ml Hawksbill Caribbean Spiced Rum 
50ml Espresso
10ml Vanilla syrup
25ml double cream
Shake rum, coffee and vanilla syrup together. Strain into latte glass. Separately shake 100ml double cream with 10ml vanilla syrup until has thickened. Pour over back of spoon. Keep it simple or garnish with cinnamon and 3x coffee beans.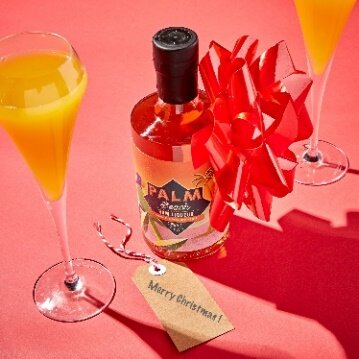 Palm Beach Fizz – move over Bucks fizz, there's a new brunch cocktail in town. Upgrade your Christmas brunch cocktail to the Palm Beach Fizz this year.
25ml Palm Beach Mango & Passion Fruit Rum Liqueur
100ml passion fruit juice
Prosecco top
Build in a chilled flute glass.