London Hilton Bankside Review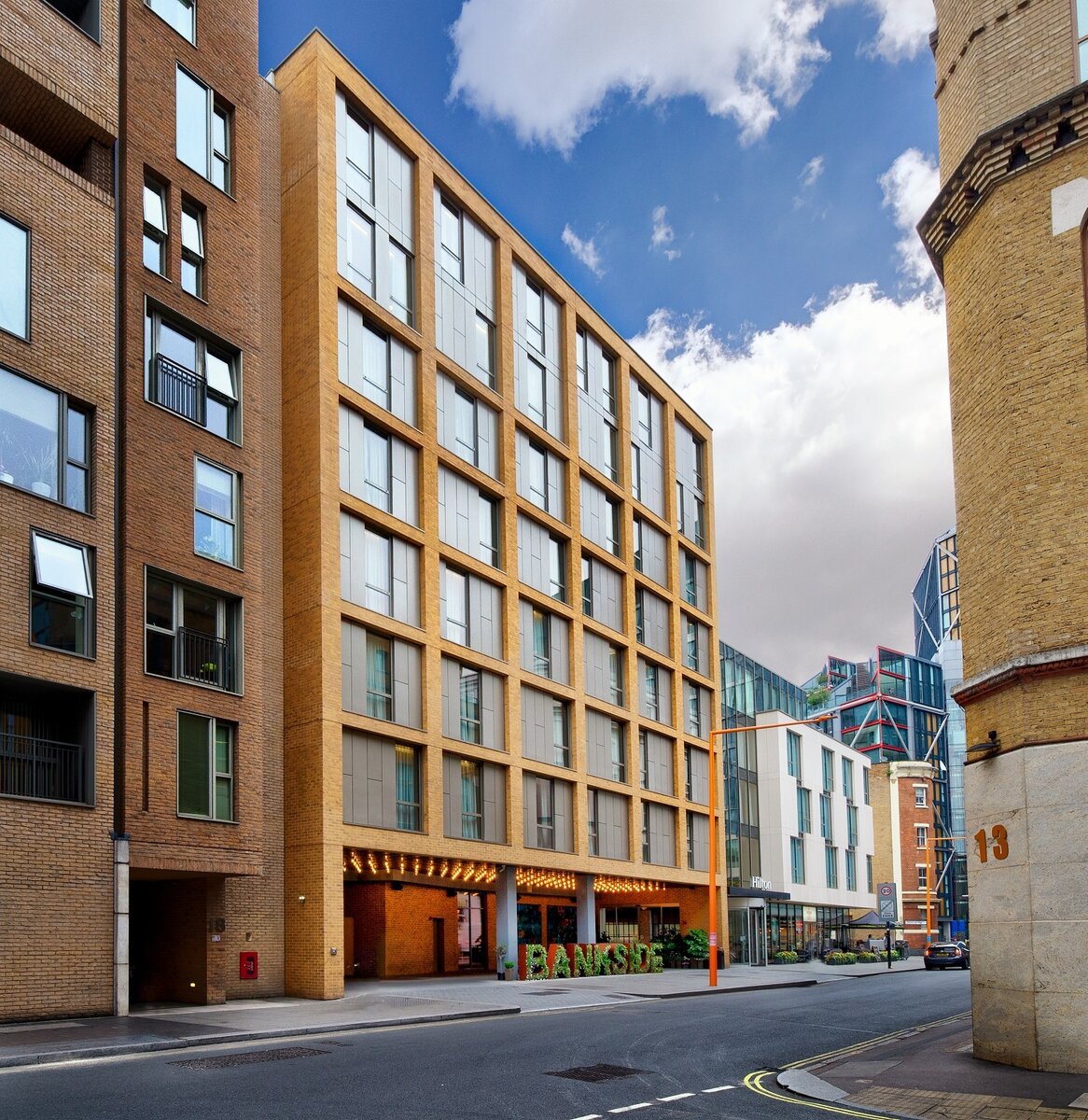 As we arrived on Great Suffolk Street it was a cold dark afternoon in London. My attention was immediately drawn to the florescent beam coming from the Hilton Bankside hotel. Outside the hotel was a floral draped sign reading "Bankside" this was accompanied by cool neon lights in the quirky entrance.
Located near Southwark train station and a stones thrown from the Tate modern. The Hilton Bankside is also extremely close to Waterloo. Although, there is no need leave the vicinity as to the left of the front desk the Distillery bar was packed with people and you could sense a good time was to be had during your stay.
I felt an instant warmth within the hotel lobby. The atmosphere was vibrant and we were greeted by incredibly friendly faces behind the front desk (Along with a complementary glass of Prosecco & sweets!)
We stayed in one of the hotels junior suits. It was spacious, comfortable and extremely cosy. I was surprised to learn there are almost 300 rooms along with a vegan suite.
When we arrived on the 6th floor our view of the street was stunning. It was a busy Saturday afternoon and although you couldn't hear a sound the view of people enjoying their weekend was great.
Now it was time to settle down and relax. The softness of the bed was unparalleled. It was after around two hours of travelling and very much welcomed. One of life's simple but great pleasures is quality of a hotel's mattress and we were not disappointed. In truth, I could have fallen asleep instantly. However an enjoyable night in the distillery bar was ahead so it was time to get ready.
The shower and bathroom have slated tiles, beautiful mirrors and concrete slab flooring. There is plenty of room to get organised and the room service is sharp in its delivery of drinks & snacks. I must say the care and attention showed by each staff member was amazing.
Many years ago the site was home to an oil distillery and has kept its industrial theme throughout without compromising luxury. The bar "The Distillery" gets its name sake from the above and we enjoyed an amazing meal and drinks that evening. There is also the option to dine in the OXBO. This is where we had our breakfast the following say which was fantastic! Plenty of options to cater for all from a full range of full English to continental cuisine.
When planning your next trip to England capital. The Hilton Bankside is a must visit.
Click here to book your reservation.