Moor Hall Hotel Celebrates 60 Years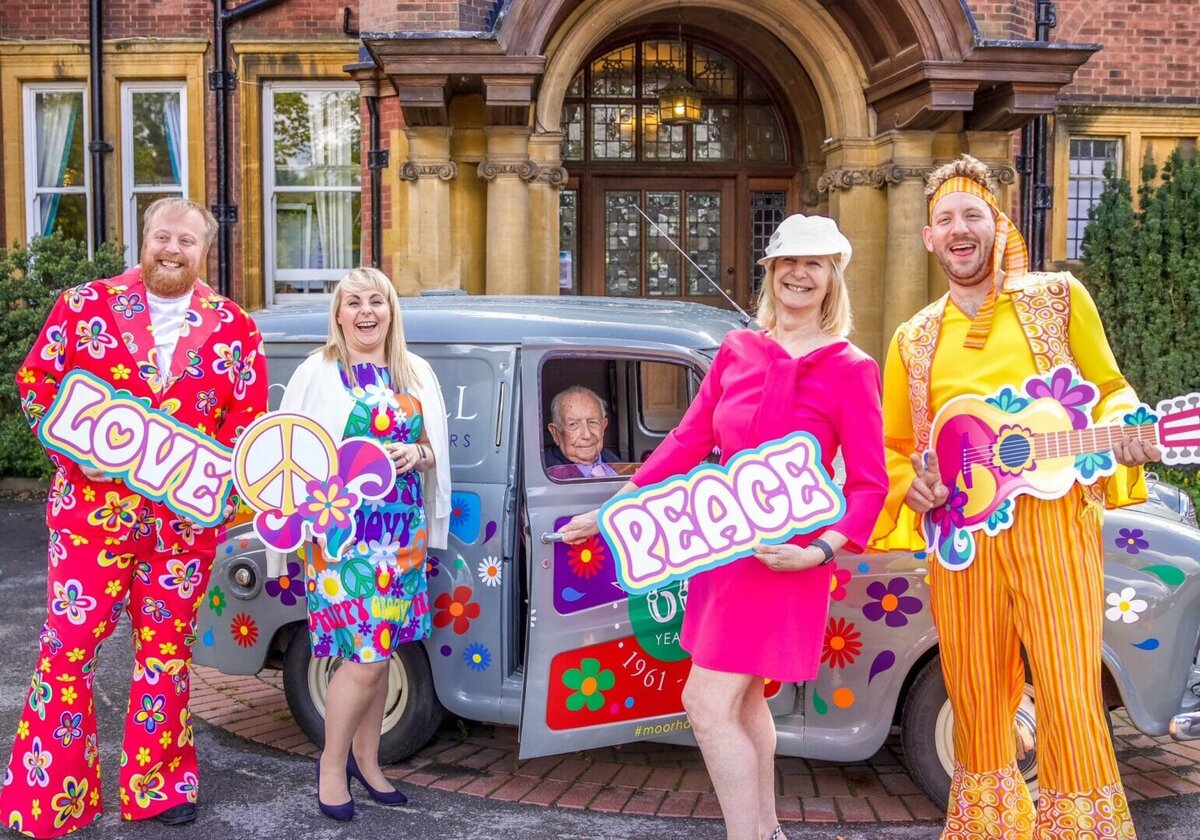 Michael Webb, known as Mick, bought Moor Hall 60 years ago, with the idea coming after enjoying a trip on the slopes at Austria. He said: "We went skiing twice a year and took the children to St Anton in Austria. We went in 1960 and I said wouldn't it be great to have something like this in Sutton Coldfield!?"
Moor Hall, was then a 'gentlemen's residence for former soldiers' – a cross between an 'old people's home and a hotel'.
The original Moor Hall dates back to the 15th century and there has been a building on the site since the 1300s. Its most famous owner was Bishop John Vesey, in the times of King Henry VIII and who once taught the future Queen Mary there.
The hall has had several incarnations, but in 1961, the historic hall was bought for 'just' £35,000 by Mick and Whittalls Wines.
The entrepreneur quickly turned it into a late-night drinking venue in August that year with it becoming a private members club chiefly so it could serve alcohol on Sundays.
Then, Moor Hall had 17 bedrooms, with only three having bathrooms, and a further 22 staff bedrooms. It now has 83 bedrooms, six conference rooms, two restaurants and a leisure centre and spa and is worth £11million.
Moor Hall transformed
At Moor Hall the 60s were spent partying at the private club and in the 70s Moor Hall became a hotel, with The Bracebridge conference room, a coach house, stables and kennels transformed into 31 more bedrooms.
And in the 80s a new block and the old hall were joined together with a new reception. Mick said the best moment was when this missing piece of his hotel expansion jigsaw fell into place.
He said: "My proudest moment was when I opened the reception area – before that we had two separate blocks and that linked them. The first expansion of the hotel to the left of the reception then was joined to the hotel."
In 1991 former Aston Villa and then England manager Graham Taylor opened the new fitness centre. While in 2003 Graham returned to open the new leisure centre.
The neighbouring Moor Hall golf course which a terrace area at the hotel looks over provides the perfect backdrop.
The hotel has changed over its 60 years from being turned from an old people's home, to private members club and then hotel, with the addition of conference rooms and a leisure club.
Mick said "I got consistent satisfaction with developing it!" While his daughter Angela Burns said: "It's constantly evolving." Now it's evolving experiences more than more bricks and mortar as it 'can't be extended anywhere'.
Mick was instrumental in bringing the Best Western hotels group from the US to the UK. The group has independent hotels joining forces – recommending each other and each having similar standards.
Mick went to America and 'got used to the system there'. So much so that he bought the Sea Castle hotel in Treasure Island, Florida.
He was national chairman of Best Western when he was 50 and helped recruit hotels in France Italy and Spain to the group.
Famous visitors to Moor Hall include Take That during their comeback tour of 2010, former England and Aston Villa manager, Graham Taylor as well as former Villa club owner Doug Ellis, who used to live in Sutton.
The last year has been the hotel's hardest, the only previous darker times being during recessions and when the venue was being improved and 'became a building site'. "There has never been anything on this scale," Angela said. "You can't even plan for what happened."
Bookings cancelled, staff on furlough, the large venue falling silent.
Angela, her son and daughter took it in turns to move in to Moor Hall to effectively 'house sit' it while no one was allowed in. They opened a community shop for six weeks selling the must-have but hard-to-find item toilet rolls, which the venue had plenty of. It also sold things like eggs, bread and beer, with proceeds from the latter given to charity.
It was shut from the first lockdown to July 4 – something that had never happened in its previous 59 years where it was open '365 days a year'. But since July 4 it has stayed open – through two more lockdowns with business travellers allowed to stay.
Angela said: "It was a big shock to the system, walking down the corridor and there not being a single person in the place. We furloughed staff. A big part of our business in the summer is weddings.
"But all are back now."
And since the gradual reopening, life has returned at Moor Hall with 'lots of smaller events'.
Mick concludes: "It's an iconic business in Sutton Coldfield, It always adopts a local charity to support, which this year is Breast Friends.
Angela said: "I am really optimistic. I am really happy to have to have people out and enjoying themselves. People are wanting to come and do that."
Asked why he was continuing to work in his 90s, Mick said: "I never say no to any proposition anybody said to me!
"If I didn't have anything to do, I wouldn't get out of the be in the morning!
"If ever I have seen an opportunity I take one."
To mark its 60th year a 1961 Austin has been bought and decorated to mark the occasion. And a 60s barbecue and disco is planned for August, Breakfast at Tiffany's in September and a charity ball in October.