BUTCOMBE BREWING CO ENTERS NOLO MARKET WITH GORAM IPA ZERO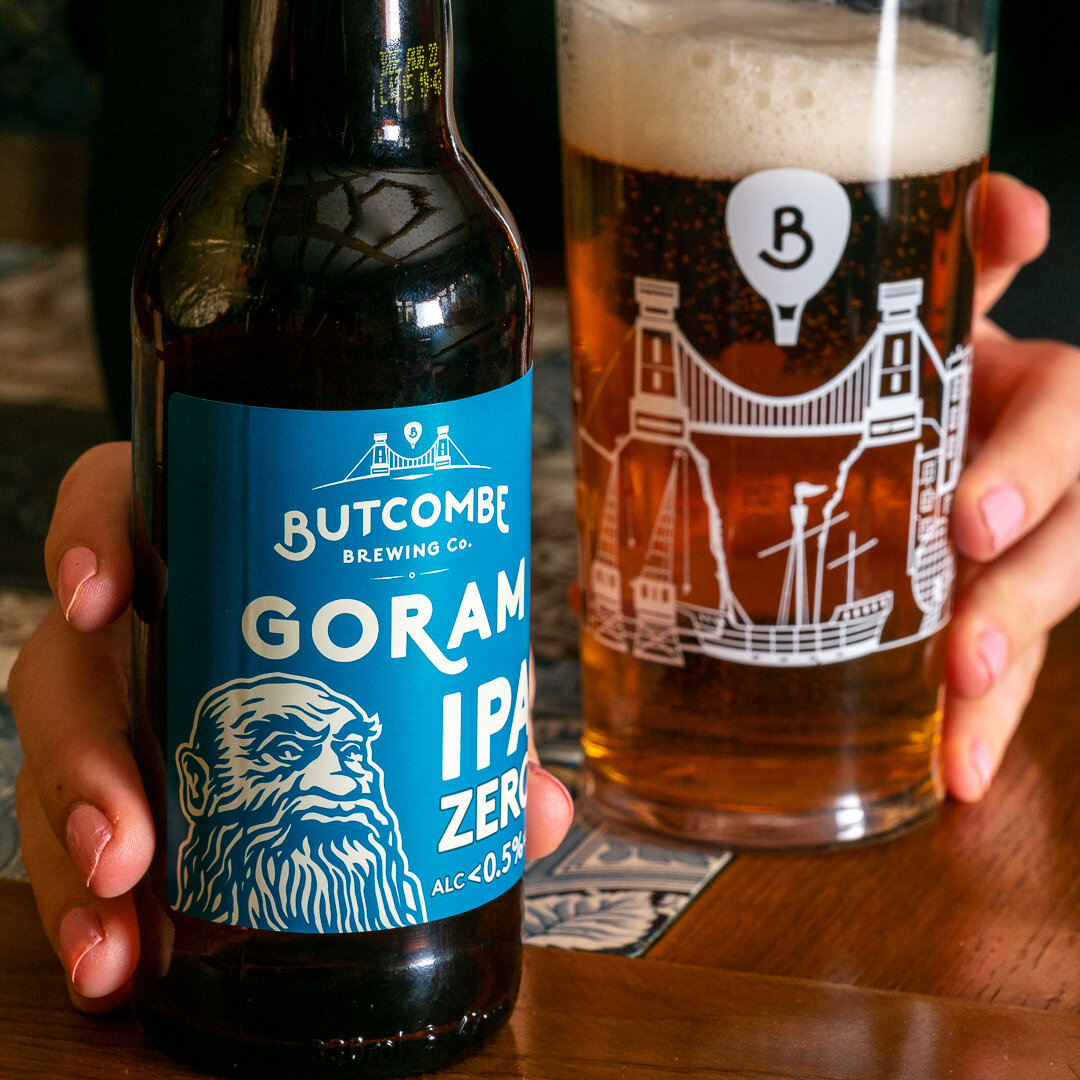 Butcombe Brewing Co (part of Liberation Group) has marked its foray into the No and Low drinks market with the launch of its very first draught and bottled low alcohol product – Goram IPA Zero (ALC less than 0.5%)
Mirroring the company's original Goram IPA recipe, Goram IPA Zero is an easy-to-drink and refreshing ale made with a punchy blend of English, US and New Zealand hops which balance stone fruit, citrus and bitter notes.  Named after Bristol's legendary giant, Goram IPA Zero has all the strong, big flavours of a normal IPA but without the alcohol.
Marc McGuigan, Group MD, Brewing & Distribution, Liberation Group says: "Very often low alcohol ales can lack substance but our Goram IPA Zero packs a real punch.  We've developed and tweaked the recipe and brewing process to ensure those wishing not to consume alcohol are able to enjoy a draught or bottled beer which is authentically produced and flavoured."
According to IWSR Data, the No and Low market is predicted to grow by 34% by 2024 and it is expected that overall alcohol volume consumption in the UK will decline by 10% in the coming year.
Marc McGuigan continues: "The No and Low market is only going to grow in popularity as consumers demand more choice.  It's important for us as an award-winning brewery to ensure we're part of this growing trend and create innovative products we know our customers are going to love.  Goram IPA Zero fits into our drinks portfolio perfectly and adds a new dimension to our offering."
Goram IPA Zero is available on draught and in 330ml bottles: https://butcombe.com/brewery-shop/