DRAUGHT BEER QUALITY HELP FROM THE BREWERS ASSOCIATION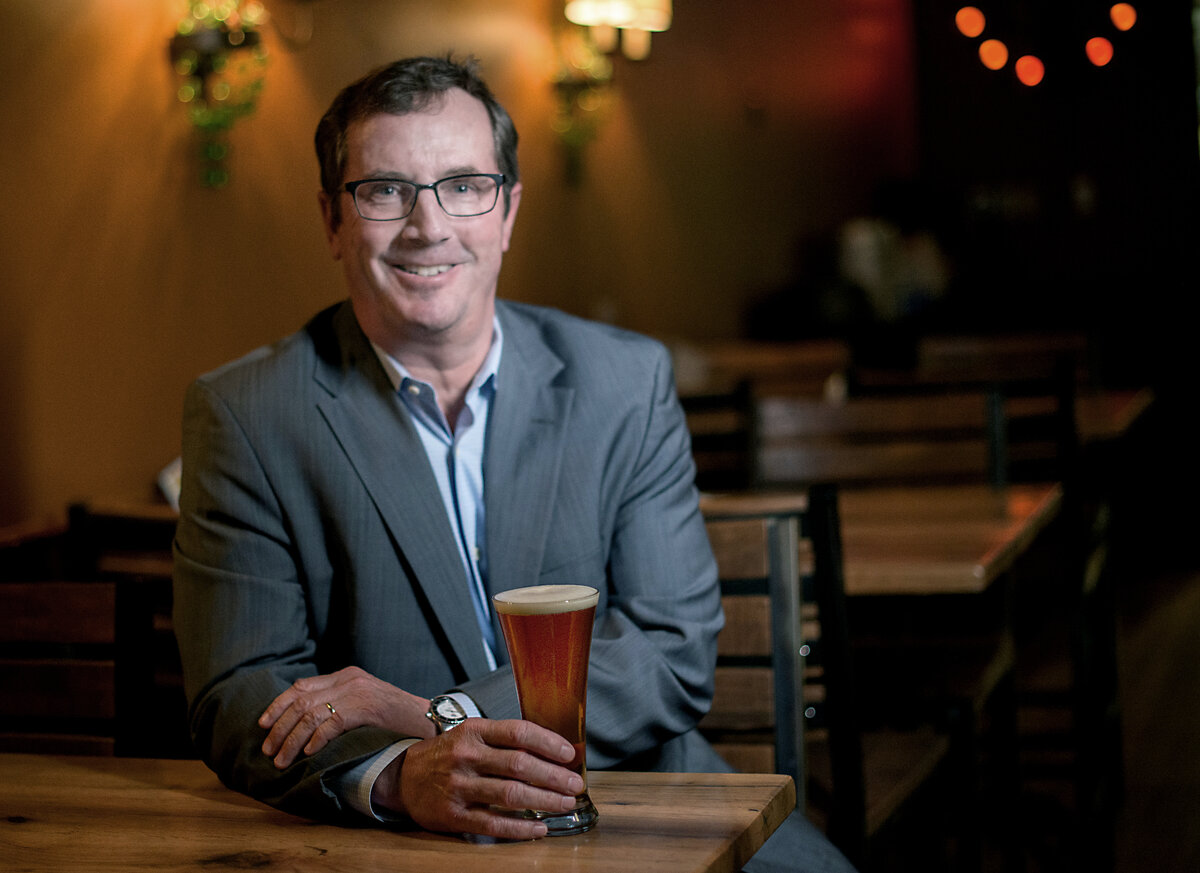 Bob Pease, CEO/President of the Brewers Association, the not-for-profit trade association representing small and independent American craft brewers, highlights the importance of quality on draught beer systems
"As the craft beer trend grows in hotels, restaurants and bars so too does the importance of understanding proper draught system maintenance Today's consumers are more knowledgeable and discerning than ever and one bad experience can put off a potential customer from drinking again at your establishment.
By understanding proper alignment of draught dispense conditions (temperature and pressure) and diligent housekeeping (regular line cleaning), you can ensure a high quality beer drinking experience every time.
The single most common cause of problems encountered in draught dispense is temperature control throughout the system. The first step in solving any dispensing problem is to check the correct liquid temperature of the beer. Ideally all beer delivered to retail is stored cold until served, but in most cases, kegs need adequate chilling time in order to avoid problems. Even kegs that "feel cold" may need to chill overnight. Equally important is temperature of the beer at the tap, confirming that the cooling systems used to maintain proper beer line temperature are working properly. Changing temperature from keg to faucet by only a small margin can lead to foaming.
This slideshow requires JavaScript.
Draught beer is susceptible to damage from a host of factors, such as age, heat, and air, but the number one preventable factor affecting draught beer flavour and aroma is poor hygiene. Beer is a food product and improper or irregular cleaning of draught system lines and components—from coupler   to tap —can lead to significant changes in beer flavour, all of them unwelcome.
Over time, poor beer line hygiene will inevitably result in loss of sales due to customer dissatisfaction and necessitate replacing beer lines at great expense. Staying ahead of these potentially costly outcomes is key to serving great-tasting draught beer and maximizing profits.
One of the key challenges facing the beer industry is to ensure that beer arrives to the consumer with all the freshness and flavour that the brewer intended.  The Brewers Association has recently released the updated and revised fourth edition of the Draught Beer Quality Manual (DBQM).
Often called the bible of draught beer, the DBQM  presents well-researched, detailed information on draught line cleaning, system components and design, pressure and gas balance, proper pouring technique, glassware sanitation and more Also included is information on both direct – and long – draw systems, important safety tips and helpful visuals for easy reference.
Despite being written for an American market much of the information contained within DBQM  is relevant to UK's hospitality industry and can be downloaded FREE OF CHARGE from  https://www.draughtquality.org/
About the Brewers Association

The Brewers Association (BA) is the not-for-profit trade association dedicated to small and independent American brewers, their beers and the community of brewing enthusiasts. The BA represents 5,000-plus U.S. breweries. The BA's independent craft brewer seal is a widely adopted symbol that differentiates beers by small and independent craft brewers. The BA organizes events including the World Beer Cup®, Great American Beer Festival®, Craft Brewers Conference® & BrewExpo America®, SAVOR™: An American Craft Beer & Food Experience, Homebrew ConTM, National Homebrew Competition and American Craft Beer Week®. The BA publishes The New Brewer® magazine, and Brewers Publications® is the leading publisher of brewing literature in the U.S. Beer lovers are invited to learn more about the dynamic world of craft beer at CraftBeer.com® and about homebrewing via the BA's American Homebrewers Association® and the free Brew Guru® mobile app. Follow us on Facebook, Twitter and Instagram.