THE BELFRY WINS WORLD'S BEST GOLF HOTEL AT THE PRESTIGIOUS WORLD GOLF AWARDS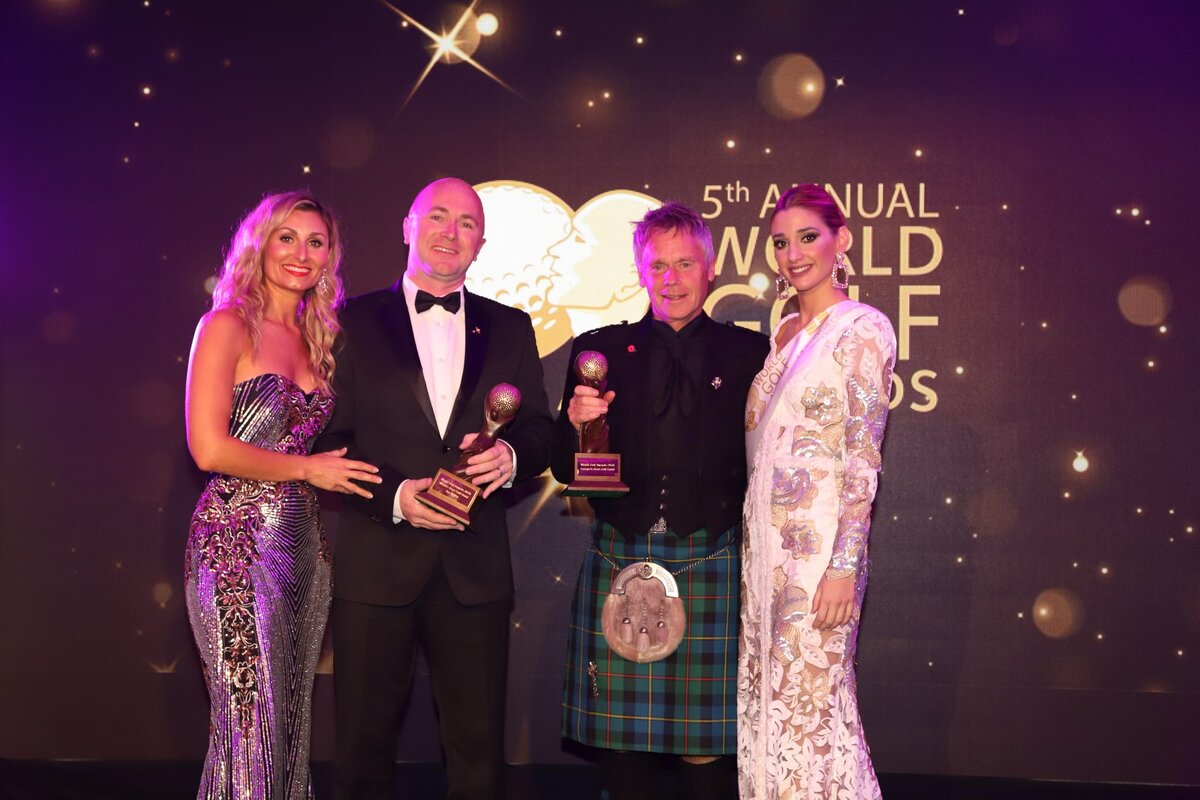 The Belfry Hotel & Resort has scooped top honours at the prestigious Birmingham Post Business Awards in the 'Sales & Marketing' category. The award recognises The Belfry's excellence in innovation and creativity, as well as its ability to find solutions for sales and marketing challenges.
Held on Thursday 1st November at the ICC, the Birmingham Post Business Awards celebrate success, recognise achievement and highlight the innovative people and companies in Birmingham. The award judges, Birmingham City University, praised The Belfry for their passion, dedication and innovation throughout all their sales and marketing activity. 
Katie Niland, The Belfry's Sales Director commented: "This is a fantastic achievement for the whole team, recognising our successful strategy of positioning The Belfry as the preferred venue of choice for conference, events and corporate golf in the UK.  The alignment of the sales team within each sector has been highly effective and our expertise in building relationships and loyalty with new and existing customers has resulted in winning business and increasing our market share.  We are very proud to contribute to, and be part of, the booming Birmingham economy and to have been recognised amongst the very best in the region's business community.
Gail Aldridge, The Belfry's Marketing Director commented: "We are absolutely thrilled to win this highly respected award from the Birmingham Post.  The Belfry's marketing activity has been successful in attracting the right guest and the right client for the brand, driving business into specific need dates throughout the year and establishing The Belfry as a premium hotel of choice for the region.
We would also like to thank the award sponsor, Birmingham City University for their time in judging this category and the Birmingham Post for the positive impact these awards have had on finalists, winners and the region as a whole".
Recently The Belfry Hotel & Resort underlined its reputation as one of the world's leading resorts when it retained its title of 'England's Leading Conference Hotel and 'England's Leading Resort; at the World Travel Awards earlier this year. This victory further reinforced The Belfry's exceptional high standard of service and status amongst Europe's elite.
Birmingham's unique location at the heart of the region, provides The Belfry with undeniable connectivity. The versatility of the resort with golf, spa and leisure, surrounded with 500 acres of outdoor space and internal event space for up to 400 delegates, suits every customer's needs.
For reservations please visit www.thebelfry.com, email [email protected] or call 01675 238 600. The Belfry Hotel & Resort, Lichfield Road, Wishaw, Sutton Coldfield, West Midlands, B76 9PR.