APPRENTICESHIP applications rocket as school leavers look to a career in hospitality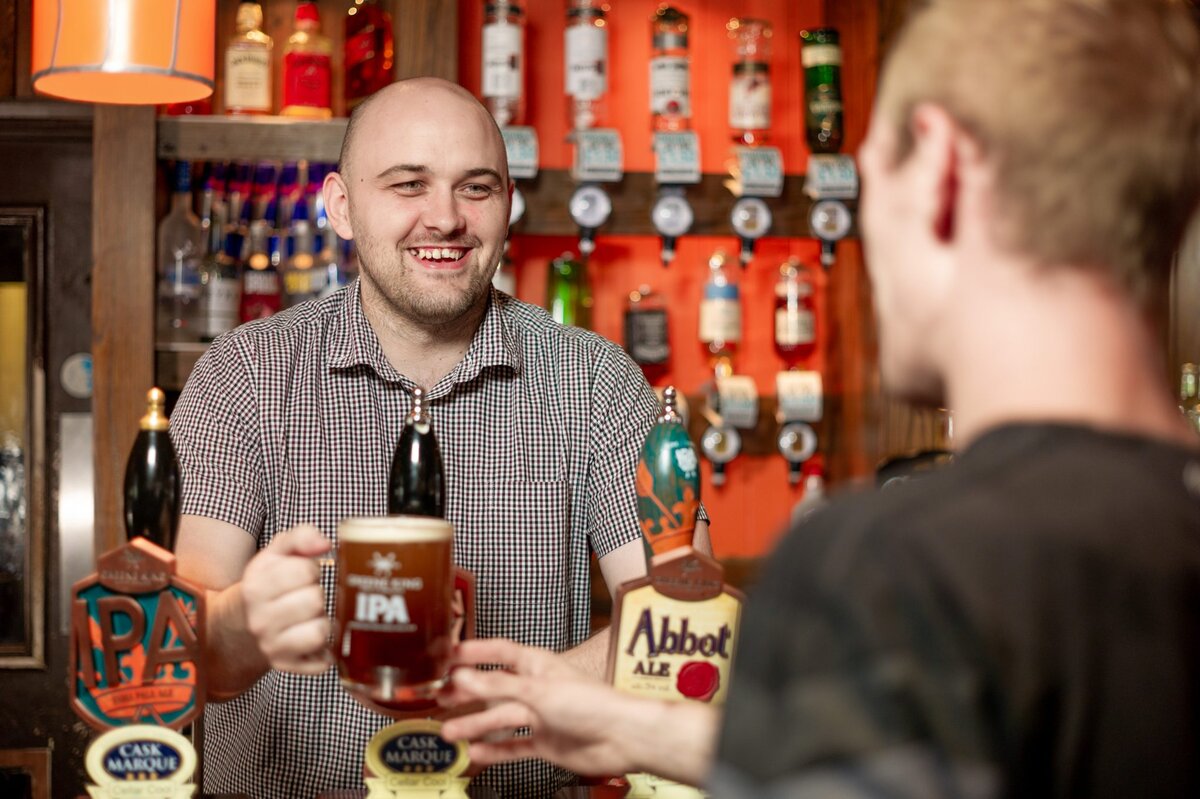 Applications for the Greene King Apprenticeship Programme surge by 141% following its 2016 pledge to take on 10,000 apprentices
As thousands of young people across the country flock to collect their A level results this week, a growing number will be looking to learn and earn through an apprenticeship scheme, an increasingly popular alternative to university.
Greene King, the UK's leading pub retailer and brewer, is seeing this first-hand. In 2016, the business pledged to offer 10,000 apprenticeships over three years, a pledge it remains on track to fulfil. Since then, the number of apprenticeship applications has risen by an impressive 141%. This year alone the business has already recruited 43% more 16-18-year olds compared to this time last year – demonstrating that apprenticeships in the hospitality industry remain an increasingly attractive option for school leavers.
This continuous shift towards apprenticeships among young people is good news for the hospitality industry, which has traditionally struggled with a skills gap shortage, especially across chef roles.
As an industry leader, Greene King has worked to dispel misconceptions around hospitality as a career option. It has launched various career initiatives to encourage young people to upskill, including its Get Into Hospitality Programme with The Prince's Trust and its award-winning apprenticeship programme.
Jason Orme, general manager at Greene King pub The Priorslee in Telford is a true testament to the endless opportunities the apprenticeship programme provides.
He said: "When I was 16, I had my heart set on becoming a lawyer. To earn a bit of extra money through college, I started working as a pot washer in my local pub, the Cocked Hat Gosport. I had only intended to earn a bit of cash, but before I knew it, I began learning more about how to prepare food in a professional kitchen and started to develop a real passion for hospitality. I moved into a front of house role where I was able to really interact with the customers.
"Once I'd got my A Levels, I chose to put law on hold and instead commit fully to the possibility of a career in the sector. I worked my way up to assistant manager with the benefits from the Apprenticeship Programme and completed a number of qualifications across food and drink, team leadership and management. Soon I was working as a relief deputy manager, covering at any one of my 18 sites that needed me. The role taught me a lot and stood me in good stead for a general manager role so when the opportunity arose, I grabbed it with both hands and at 24, I was running my own pub!
"I'm really proud of how much I've developed over the past eight years; never did I think I'd have got to where I am today. I'm not finished though, I'm planning to enrol onto a Level Four Management Apprenticeship, equivalent to a degree, and have my sights set on becoming a Business Development Manager within the next five years which would focus more on providing business support and mentorship to a number of sites. My advice for young people collecting their results this week is to go for the path that you are most passionate about; determination and dedication will always see you through!"
Andrew Bush, group HR director at Greene King said: "It is an exciting but tense time for those collecting their A Level results this week. There are a number of options out there for young people looking to the future – university isn't the only path, and I think this is becoming more and more recognised. Our apprenticeship programme provides the best of both – to learn while earning and is proving a real success for many of our people.
"We're continuously investing in our apprenticeship programme and have many exciting opportunities across the country. We look forward to welcoming more new team members and offering them a stable, exciting and rewarding career with us."