The traveling bartending school shaking up the cocktail world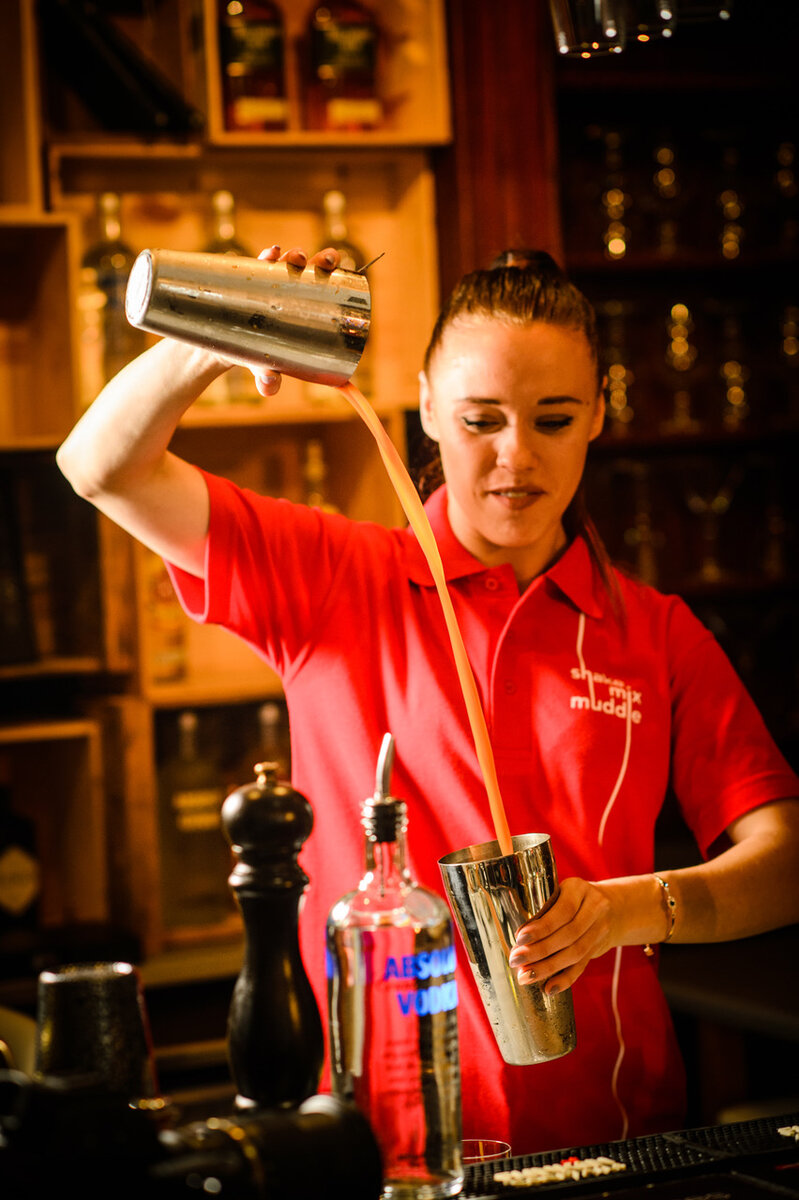 International bartending school, Shake Mix Muddle, is stirring up the traditional world of bartender training with their unique 'travel to you' business model – a first in an industry where pricey fixed location training is the norm.
The school, which offers a variety of training options for students at every level, cuts out the costs of sending staff away on expensive courses by bringing their accredited qualifications direct to the client. It is the only one of its kind in the UK and is expanding globally to meet growing demand.
Shake Mix Muddle Founder, Patrick Crowley, set up the school after spotting a gap in the market for high quality, yet fun accredited training courses.
"Cocktail culture has made a serious comeback in recent years and this shows no sign of slowing down, fuelled by trendy new drinks popping up on social media feeds all over the world. This is such an exciting time to run a bar, but that means it's more important than ever to have the best staff, serving the best drinks," he said.
"It's no secret that finding great, professional bartenders is tough, and we realised that's largely down to a distinct lack of training opportunities. Often schools are expensive and, when you add travel and staff costs on top of that, it all adds up. Our sell-out courses are operated with a 1:7 ratio of tutor to students policy, and are tailored to suit our client's needs. This means that we can spend one on one time with every single person, ensuring that they gain valuable insights, practical experience and confidence after each training session.
"We've had a truly incredible response to our approach so far, and would encourage anyone who's looking to train their budding bartenders to the highest possible standards to give us a call – we'd love to work with you."
Shake Mix Muddle's courses are fully accredited by the United Kingdom Bartending Guild and International Bartending Association. Its trainers work on a daily basis serving world-class cocktails, bringing years of on-the-job experience to the classroom for a truly comprehensive learning experience. Students can expect to learn all the skills needed to run a successful bar, from professional cocktail making to the theory of bartending.
Many of the world's leading spirit brands, including Absolut, Havana and Chivas, have recognised Shake Mix Muddle due to the standard of excellence it instils in its students. The business also assists hotels, bars, resorts and casinos all over the world with consultancy services and bespoke menu development.
For more information, please visit https://www.shakemixmuddle.com/