The Twice Brewed Inn Brewery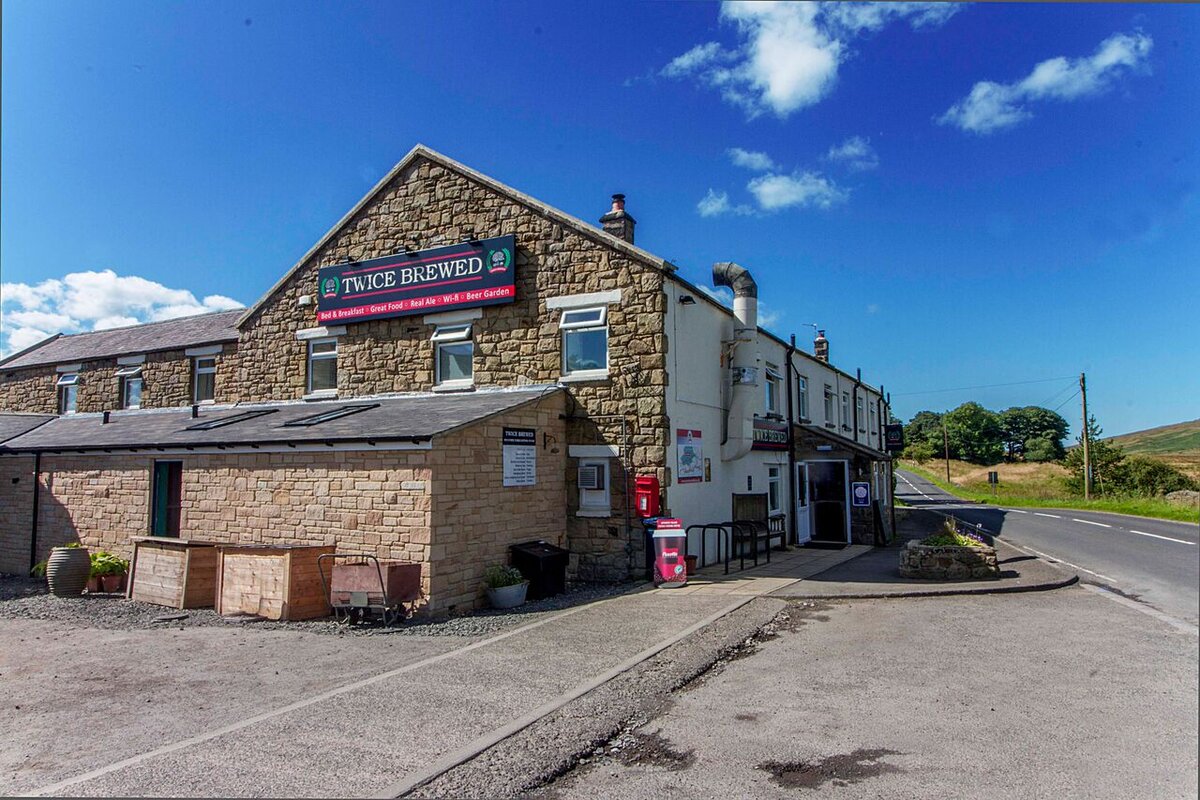 The creation of a brewery at the Twice Brewed Inn was always destined to be – with those involved having a clear vision to re-establish the tradition of brewing ales locally; the area's history giving rise to the area's name in the first place.
The legend of Twice Brewed tells the tale of Roman Soldiers reaching the frontier and complaining to their superiors that the local beer was far too weak for them. Therefore, the beer was ordered to be brewed again, resulting in a stronger heartier tipple! This went on for quite some time, and certainly developed a reputation for the area, being the home of a champion's brew…. Hence the name Twice Brewed was born.
Keen to do their local heritage justice, Twice Brewed Brewhouse will cater for all beer lovers' tastes, with a diverse range of real ales available from light session pale ales, to hoppy IPAs; delicious amber nectars and traditional English Best Bitters to Saisons, Porters and Stouts.
They are also aiming, that in the longer term they will be able to offer a range of seasonally available speciality beers, and welcome suggestions from locals and visitors for new additions to the range.
About the Brewer – Red Kellie:
"I started out like most brewers – brewing country wines and basic homebrew beers, moving onto all-grain brewing on a small 100litre kit around 6 years ago. I then did some training with Brewlab down in Sunderland and then went about setting up the First & Last Brewery (my new family brewery) and Stu Brew – a social enterprise student-run microbrewery at Newcastle University. Reuben approached me about helping to set up the Twice Brewed Brewhouse and I jumped at the chance to be part of this amazing project. It's a really exciting time, with the brewery building now complete (13 weeks from groundworks to functioning brewery!), and now we've got our first three ales in production – Sycamore Gap Pale Ale (4.1%), which is going down a treat over the bars at the Twice Brewed Inn, Hadrian and Red Lion pubs. Twice Brewed Best Bitter (3.8%), a traditional English Best Bitter will be the next beer to be on offer, and we've just put Ale Caesar (4.2%), our aromatic amber ale into production."
Next on the cards is the opening of the Tap Room, the brewery's own tap bar, where tours and tastings will be available from late summer.