LG HVAC Systems You can't see it, you can't hear it, but, you can feel it.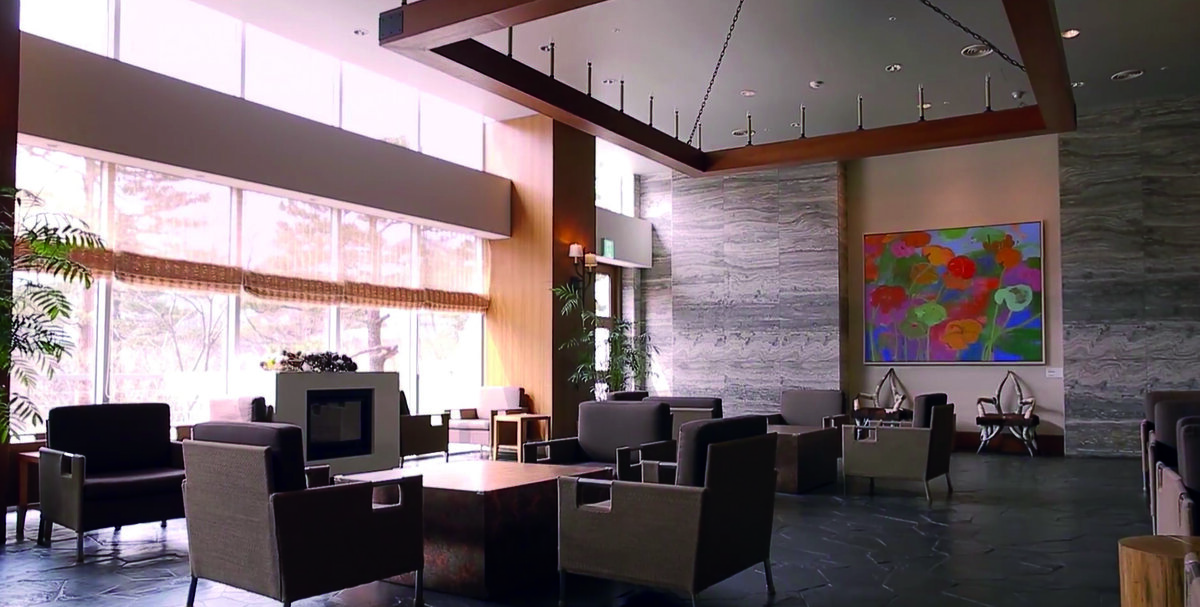 A true hospitality experience
How comfortable guests feel during their stay is essential to a hospitality establishment reputation yet at the same time owners must consider how much energy in operational cost they are willing to take on. LG HVAC solution is the answer to the problem. Lobbies are large spaces some with high ceilings that require year round availability of heating cooling and ventilation LG ducted or cassette fan coils with HRV cool heat and ventilate large spaces effectively making comfort more accessible than ever before.
When guests checking LG AC control activate the air conditioner in the room creating the perfect climate by the time they walk in the door. Guest rooms are where people really want to feel relaxed and comfortable. LG provides a total solution for guest rooms, dinning and bar areas to meet the best quality of comfort and energy saving with a variety of indoor units with Heat Recovery Ventilation provide a constant stream of fresh air to ventilate the room and maintain optimum temperature thanks to LG multi V smart load control. The low noise indoor unit in the guest room has been designed to be as quiet as possible for maximum comfort.  LG control interface displays temperature humidity in comfort levels with the design that easy to read and control.  On Demand the LG Multi V™ heat recovery system channels the indoor unit excess heat to the Hydro Kit system generating water temperatures of up to 80 degrees Celsius to be used to heat indoor pool, or hot water consumption in guest rooms and kitchens without increasing energy used for the heat recovery system which allows simultaneous independent heating and Cooling by moving heat energy from one area to another.
To be able to effectively manage extensive and complex HVAC system LG Controls provide the ideal solution with its Touch Central Control to manage not only the HVAC but also other ancillary establishment components such elevators, pumps, lights etc to save and control energy consumptions and maintenance locally and remotely. LG central control system provides a variety of Solutions saving running costs and efficient energy control, the peak wattage function limit peak energy usage by controlling indoor units they can also set schedules in advance for certain times. Its energy management enables monitoring all operational details in power consumption visual Navigation show current operation status on floor plan in one view controller can be easily accessible via smartphone for your convenience moreover improve building management system connection makes the LG control solution compatible with existing building management systems. Also for buildings which are located near beaches the world's only LG Ocean Black™ paint or Gold Fin™ technology prevents corrosion of outdoor unit due to salty sea breeze for exceptional durability and long lasting performance.Heat recovery system with hydro kit using wasted heat from indoor units and generate hot water.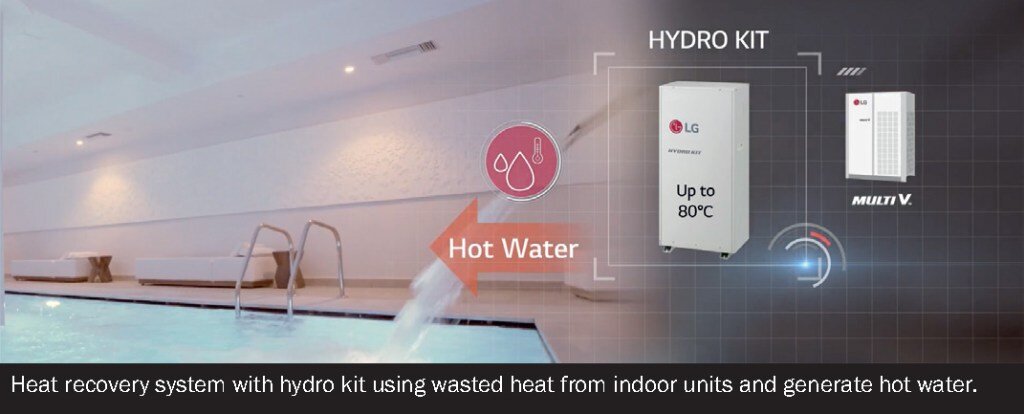 LG HVAC equipment distributed and extensively supported by Space Air 37 years experience in distributing air conditioning equipment since 1980 supported by un-matched accumulated data of over 22 GB supports the product through Architects, Specifiers, Contractors, Facility & Maintenance companies with design assistance, specifications, after sale support, logistics, spare parts and on/off site support to all customers from Guildford and Bristol sales offices.
Contact us on 01484 478 715, [email protected] or visit our website www.spaceair.co.uk