SAUSAGE SEASONINGS GO JOLLY CRAZY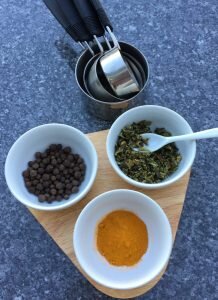 To welcome in 2018 – the centenary year of Unbar Rothon, one of the UK's leading seasonings suppliers has had fun launching a range of exciting new curry seasonings for sausages.
It's new product development team has created half a dozen special flavour profiles and, using Cockney rhyming slang, has given them memorable names, including Curry Bang Thai Penang sausage seasoning, Jolly Crazy Hot Jalfrezi and Winter Warmer Mild Korma, plus an if-you-dare Hard Ass Hot Madras!
"It's new, its different, it's exciting and its going down a storm with our London customers who think cockney slang is a capital idea," said Unbar Rothon director Richard Rothon.
Customers elsewhere in the UK have demonstrated they didn't need the cockney connection in order to share the fun with their customers because the rhyming titles made it easy for people to remember their favourites.
Mr. Rothon added that the chuckle element in the seasonings' titles had also attracted interest from ready meals and pizza manufacturers.
"Golly Gosh, we soon could see a Rogan Josh meat pie or pizza," he chuckled.