Introducing the Wanderer – a unique pop-up bar available for hire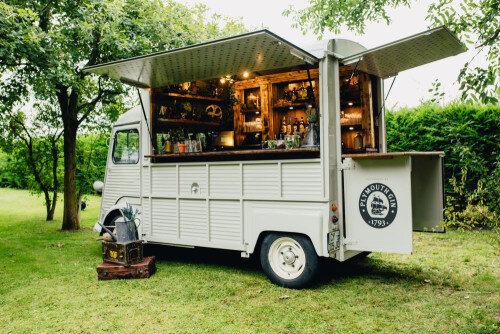 Previously an iconic Citroen HY van, The Wanderer brought to you by The Botanist has been transformed into a vintage mobile pop-up bar, ready for hire. Delivering guests an award-winning experience for all occasions and celebrations, The Wanderer can journey across the UK to you and arrives complete with bars experts, curious cocktails, spirits and mixers and world ales. Live music can also be arranged.
When you hire The Wanderer, you're not just hiring the van, you're also getting the knowledge, charisma and service of exuberant bar experts who can guarantee cocktails made to perfection and guests fully entertained.
The Botanist is renowned for its cocktails and The Wanderer is no different. With an expert-crafted menu of curious cocktails, guests can indulge in a tipple or two – however if you have a theme or style in mind, bespoke creations can also be crafted.
Sponsored by Plymouth Gin, The Wanderer is fully stocked with high-end spirits, including the historic Plymouth Gin – the authentic gin of discovery.
The Wanderer can travel all over the UK and hire costs include travel, set-up and bar experts.
For more information or to make a query please visit http://thebotanist.uk.com/the-wanderer.