COYA ANGEL COURT ANNOUNCES COLLABORATION WITH BACARDI FOR EXCLUSIVE 'RUM ROUND TABLE' EXPERIENCE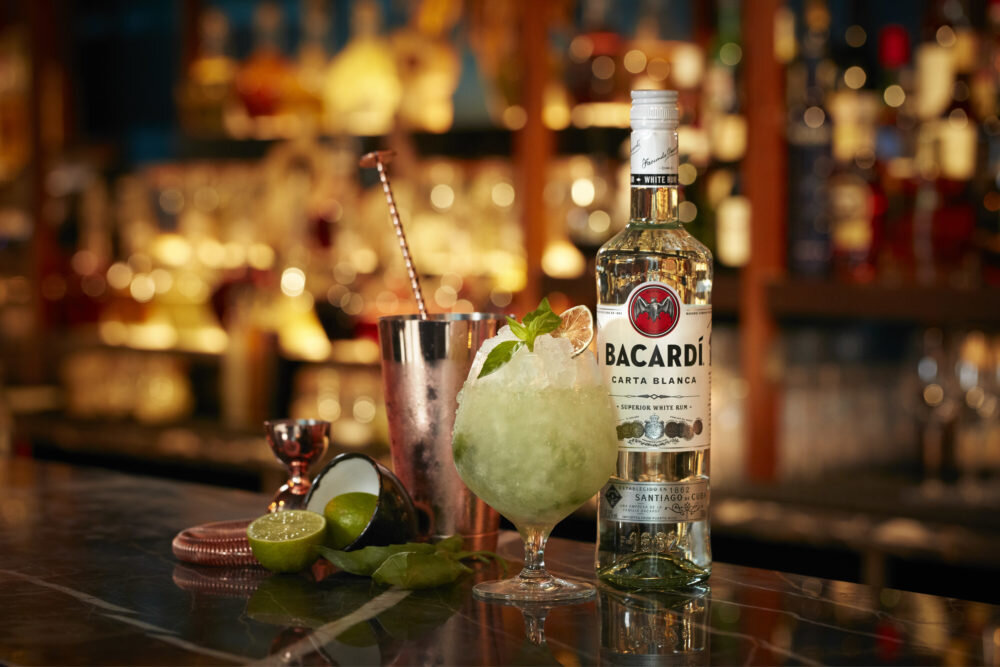 World-leading Latin American restaurant group, COYA, has announced an exclusive partnership with Bacardi Limited, the world's largest privately held spirits company, for its recently launched venue in Bank, COYA Angel Court.
An intricately designed and hand carved six seater 'Rum Round Table' has been created especially for the City restaurant, which will showcase a special rum based cocktail menu curated in partnership with Bacardi, and paired with COYA's renowned Peruvian dishes.
Available from 10th July 2017, Culinary Chef Sanjay Dwivedi has created a tasting menu to be paired with each of the specialty Bacardi cocktails.
Guests are taken on a Latin American journey from the moment they step foot into the welcoming entrance of COYA Angel Court, a short walk from Bank tube station. The restaurant and Pisco Lounge are filled with Peruvian trinkets and staple hand-crafted furniture.
The 170-cover restaurant and bar is designed by the London-based Sagrada, who are part of the design team for all COYA venues worldwide, with all furnishings truly bespoke and hand-selected. With a dedicated art collective, that regularly hosts programmes and pop-up exhibitions, COYA brings together art, music and culture from all over Latin America, the UK and beyond.
COYA is renowned for being an industry leader in combining Latin American spirit and London-style nightlife, providing guests with an all-round dining and entertainment experience.
On the Rum Round Table menu:
Revolución de Verano
A Mojito interpretation made with Bacardi Carta Blanca, lime juice, St Germain, Chartreuse, elderflower cordial and basil leaves, to be enjoyed on arrival followed by:
Lubina Clásico
Atún Nikkei
Corvina Chifa
Calabacines y Hongos
Valle de Pisac
A twist on the classic Pisco Sour, this cocktail is made with Bacardi Carta Blanca, egg white, lemon juice, lychee juice, peach purée and Pisco Quebranta. Valle de Pisac is paired with:
Calamares Fritos con Ocopa
Ensalada de Maiz
Croquetas de Lubina
Gambas Anticucho
Flor de Naranja
A Manhattan style drink made with Bacardi Ocho Años Rum, Lillet Blanc, Aperol, Drambuie and orange bitter. Flor de Naranja is paired with:
Salmón
Bife de Chorizo
Pollo Asado
Patatas Bravas a la Peruana
Arroz Peruano
Brócoli
El Camino Claro
To be served ahead of the dessert dish of guest's choice, this palette cleanser is made with Bacardi Ocho Años Rum, Dom Benedictine, Amaretto, honey water, Chamomile tea and lime juice. El Camino Claro is followed by:
Mousse de Coco
Sundae de Maiz
Caramelo con Chocolate
Avellana Frijoles
A reinvention of the classic Espresso martini, this after dinner cocktail is made with Bacardi Carta Blanca, fresh Espresso, Frangelico and Patron Café.
The 'Rum Round Table' experience is priced at £125 per person, which includes five specially created cocktails, paired with a tasting menu of COYA dishes.
COYA Angel Court is open Monday to Friday and available for private hire on Saturday and Sunday.