TG GREEN TEAS LAUNCHES LOW-SUGAR, HEALTHY, REFRESHING DRINKS ON TESCO BACKIT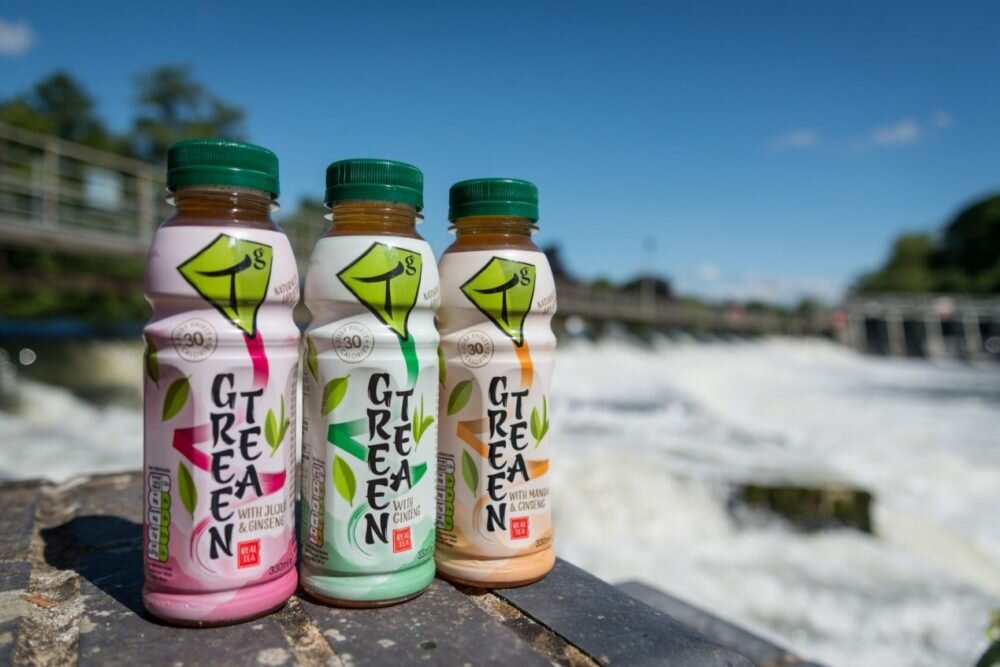 Success brewing for the healthy drinks start-up's new bottled iced teas aimed at giving busy people on the go a great rehydrating alternative
 Tg Green Teas has been selected as one of the first four start-ups to raise investment for its new low-sugar, healthy, refreshing iced teas, on Tesco's new specialist food and drink crowdfunding platform, BackIt.
Officially launched on Monday 19 September at http://www.drinktg.com, the healthy drinks start-up brand is looking to raise at least £10,000 by the end of its campaign on 31 October 2016.
The refreshing ready-to-drink bottled Green Teas are:
available in 3 flavours: Ginseng; Mandarin & Ginseng; and Jujube & Ginseng
brewed using tea leaves, not extract
the only range of iced green teas that is low in total sugar – so low its uniquely "green" on nutritional traffic lights which has been welcomed by nutritionists
just 30 calories per bottle
free from artificial colours, flavours or preservatives
packaged in Britain unlike many of the bottled teas on the shelf today
great for rehydrating after exercise
Finally, a low sugar bottled drink for busy people who want to grab a healthy drink whilst on the go.
Hua and Sophia spotted a growing trend for healthier drinks that enabled consumers to reduce their sugar intake.  But there simply weren't drinks available that were naturally healthy, made with familiar ingredients and reasonably priced.  "It was also important for us that Tg Green Teas are – unlike many of the bottled teas on shelf today – made in Britain, and we are proud to work with a lovely producer based in Yaxley, Cambridgeshire," says co-founder Sophia.
Sophia, who previously held marketing and innovation positions at Coca-Cola, Mars and Unilever, adds "Tesco approached us about their BackIt platform as they appreciate the exciting potential for our brand.  We will be in various Tesco stores in September and October offering samples to generate more awareness and encourage people to support our campaign on the BackIt platform."
Tg Green Teas are already available in local speciality food shops and delis, and they have a growing base of fans ordering from their online shop, but more help is needed to get Britain, the land of black tea and black cabs, drinking green tea every day!
Nutritional therapist, Jo-Scott Dalgleish, says "Tg Green Teas aren't just superficially labelled healthy for marketing purposes.  I love the quality of the teas and the fact that they are low in sugar and great for rehydrating after exercise."
Tg Green Teas use real brewed green tea which gives the drink a soft and crisp taste. The founders consulted the "Bencao gangmu", a Chinese medical book of ancient health and wellness traditions to help choose special fruit & botanicals in their drinks, some already familiar like mandarin and some that are excitingly new in the UK like the Jujube fruit.
Lisa Tse MBE, founder of Manchester-based Sweet Mandarin sauces, says "They've got a winning combination of the people behind the product and also the quality of the product. Tg is definitely the next best thing in soft drinks."
People can support the campaign by:
Pledging £10 to receive 1 x sample pack of 3 iced Tg Green Teas
Pledging £25 to receive 6 x bottles of iced Tg Green Teas and a shout out on Twitter, Facebook and Instagram feeds
Pledging £50 to receive 12 x bottles of iced Tg Green Teas and a portable tea infuser
Pledging £100 to receive a month's supply of Tg Green Teas, a Breville smoothie blender and recipe cards
Pledging £250 to receive a green tea party at your favourite workplace, university of charity (hot & iced teas plus savoury and sweet treats for up to 10 people) plus loads of tea to share or keep for yourself.