New craft distillery set to open in Kent this summer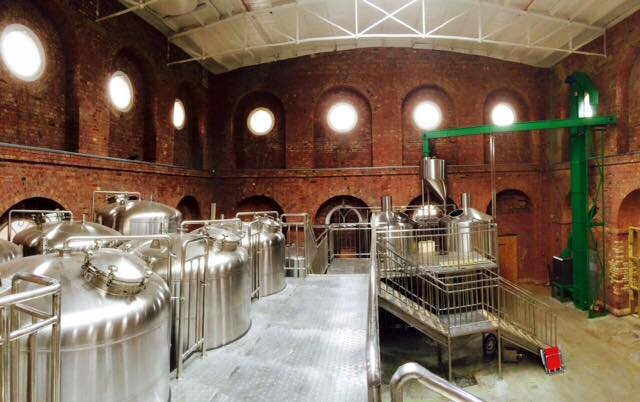 A brand new craft distillery is due to open its doors at Chatham Maritime in Kent this summer. Copper Rivet Distillery will produce a range of premium quality gin, vodka, whisky and unaged spirits for both the UK and international market.
It is the first business of its kind in the Medway area, and one of just a few in the country taking responsibility for the complete process of brewing and distilling from grain to glass. Everything from milling, brewing and fermentation of he malts and grains, distilling, resting and maturing of the spirits, to bottling and packaging will be done under one roof using locally farmed, hand selected grains.
The distillery is the realization of a long-held family dream for Bob Russell and his sons Matthew and Stephen. The family are joined by head distiller Abhishek Banik.
The team behind Copper Rivet Distillery plan to keep the business local by sourcing everything from the raw grains used in the spirits, to the stills wrought and built by craftsmen in the local area.
The distillery, situated inside Pump House No. 5, was once part of Chatham's great historic dockyard. The Victorian building was used to pump water out of the dry docks, and is the latest and one of the most significant dockyard buildings to be brought back into use.
Distillery team Bob Russell comments on the launch of the business; "After fifteen years in the making, we're thrilled to finally be opening the doors to our new distillery."
Matthew Russell said: "Chatham Maritime and the dockyard has an incredible heritage of craftsmanship, industry and innovation. We're hoping to replicate and reinvent this proud tradition by producing exceptional gins, whiskies and vodkas from scratch in bespoke stills, wrought right here in Chatham, with the same skill that local craftsmen once fashioned world-class ships."
The core product range being created at Copper Rivet Distillery will include Masthouse – a single malt whisky, Dockyard Gin, Vela Vodka and Son of a Gun – an unaged grain spirit designed specially for cocktails. Stephen Russell said: "In today's society, where everything is about repackaging and upselling, there's a consumer revolution taking place. Consumers are asking for bespoke and hand crafted alternatives to mass produced products. It's really satisfying to feel we're playing a part in this revolution by creating something of real quality, from scratch, that consumers can discover, savour and enjoy."
Bob Russell added; "We're truly humbled by the massive support and interest we've received from the local community and businesses alike for our new venture. We hope people take the distillery to their hearts and look forward to playing our part in contributing to the regeneration of Chatham."
The Copper Rivet Distillery will also be open to visitors, who can tour the Victorian pump house and see the distilling process in action, experiment with tastes in the laboratory and sample the premium Kentish craft spirits for themselves.
Work is due to reach completion on the craft distillery by August, with the distillery open for a limited number of exclusive preview tours by prior arrangement from July. To book a tour contact the team at [email protected]