TISSL EPoS technology rolls out at the newly-opened The Zetter Townhouse Marylebone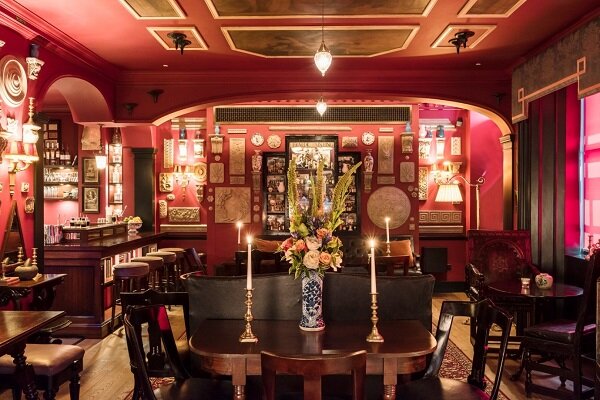 The Zetter Group is a good example of how a multi-venue hotel and restaurant business can make productive and profitable use of EPoS
EPoS solutions provider, TISSL, has announced the extension of its relationship with The Zetter Group.  The group comprises three hotels, The Zetter Hotel and The Zetter Townhouse in Clerkenwell, and The Zetter Townhouse Marylebone.   Acclaimed chef Bruno Loubet partners with the group, running Bistro Bruno Loubet within The Zetter as well as the Grain Store restaurant at King's Cross. 
The latest TISSL rollout was at The Zetter Townhouse Marylebone, a characterful boutique hotel which opened its doors in August and has already been named The Sunday Times 'City Hotel of the Year'.  TISSL is now installed in all of the group's establishments, with its solution accessed via contemporary PC-based touchscreen EPoS terminals.  Each of the hotels hosts a server, and tablet PCs are used in the restaurants to facilitate service.
TISSL EPoS continues to provide the flexibility and efficiency the business was looking for at the outset of the relationship. "TISSL is certainly much faster than what we'd been used to.  We like the fact we can tailor the system to the way each business runs," explains Grain Store's General Manager, Edgard Helle, who has overseen the Group's investment in technology.
"Our selection of TISSL EPoS was all about functionality and efficiency, not cost.  We were intent on getting the right system and an F & B orientation was critical.  We also looked for integration and interfaces with other systems we use such as OpenTable™ and Fourth.  Given our projected growth, we had to satisfy ourselves with the strength of the reporting we would get. TISSL was – and still is – definitely the best option.  It's very flexible. We can set our own boundaries and do just what we want with it."