Brakspear to partner with Sue Ryder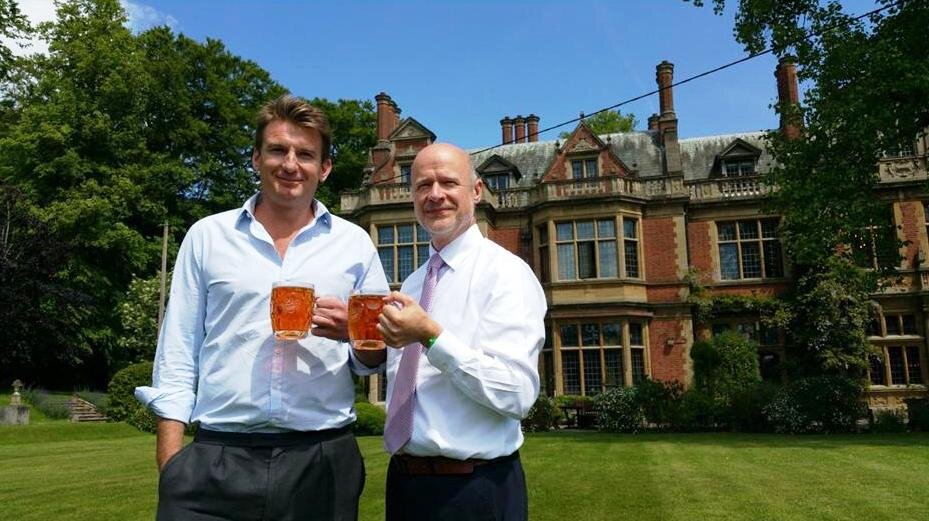 Fundraising goal of £50,000 for charity
Henley-based brewer and pub operator Brakspear is aiming to raise £50,000 for Sue Ryder's local care centres and hospices in the first ever charity partnership across its pubs.
Brakspear is asking its licensees to organise one event in aid of Sue Ryder over the next 12 months and is offering prizes for the most money raised and the most creative fundraising ideas. All pubs will receive regular fundraising suggestions as well as Sue Ryder collecting tins, posters and other materials.
The money raised will be given to a number of Sue Ryder centres in Brakspear's Oxfordshire and Berkshire heartland, where the charity provides invaluable treatment and support for people facing a life-changing diagnosis, and their families.
Brakspear chief executive Tom Davies said, "Many of our pubs are already huge supporters of Sue Ryder, thanks to the charity's strong presence locally. Formalising that support with this partnership enables us to help those pubs to raise more money and encourage more licensees to get behind this very worthy charity.
"Sue Ryder does tremendous work to help people going through unimaginable distress and I'm sure that many Brakspear pubs will have a member of staff or a customer who has been touched by them at some point.
"We are confident our licensees and their teams will rise to this challenge with enthusiasm and creativity and we look forward to watching them raise money while also reinforcing their pub's place at the heart of the local community."
Sue Ryder hospice director Stewart Marks said, "We are very much looking forward to working with this renowned brewery.  The money Brakspear are going to raise over the next year is vital to the services we provide here in the local community. £50,000 will pay for 500 days of incredible hospice care at our Duchess of Kent and Nettlebed Hospices, Charles Clore Unit, Newbury and Wokingham Day Hospice and we are very grateful for their support."
Sue Ryder provides hospice and neurological care for people facing a frightening, life-changing diagnosis. It aims to be safety net for patients and their loved ones at the most difficult time of their lives. Sue Ryder treats more conditions than any other UK charity in its hospices, neurological care centres and out in the community, as well as campaigning to improve the lives of people living with them.
Caption to attached image (l-r) Brakspear chief executive Tom Davies with Sue Ryder hospice director Stewart Marks at the charity's hospice at Nettlebed, near Henley-on-Thames