More Operators Opt for Beer Academy Training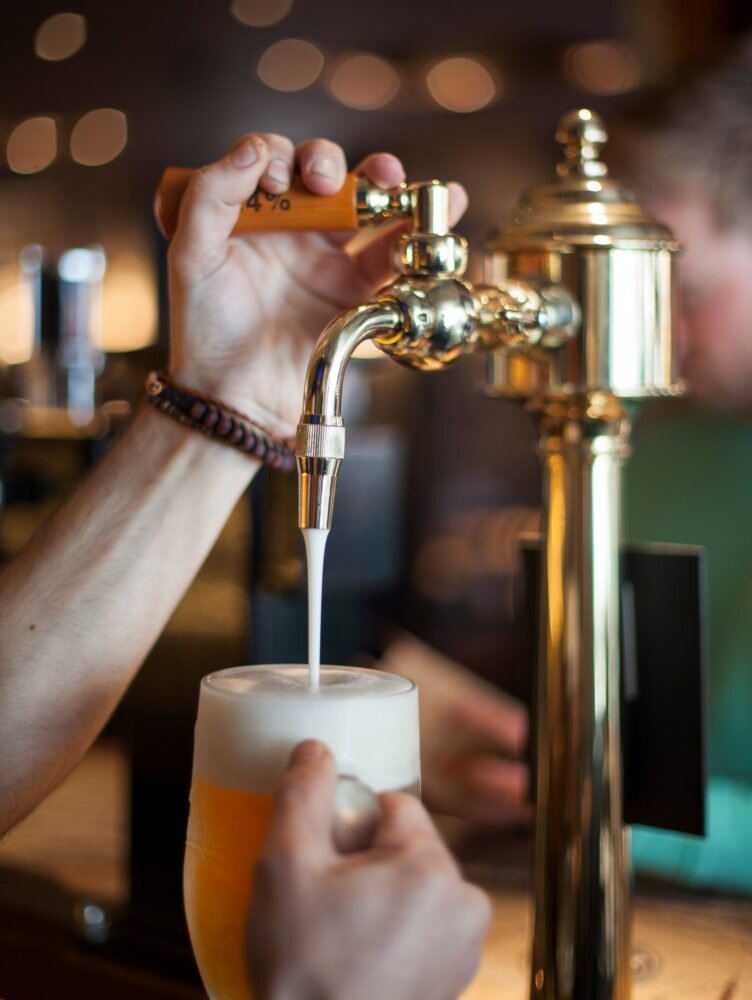 Growing consumer interest in beer styles and heritage, along with ever-higher expectations of quality, are prompting more pub and bar operators to sign up their staff to training courses run by the Beer Academy.
Along with a 20% year-on-year uplift in bookings onto its range of beer appreciation courses, the leading global beer education body is increasingly responding to requests from operators to run bespoke training courses tailored to their specific beer range and service style.
Alex Barlow, Beer Academy director of training, said, "Our courses follow a  structured training ladder, from the Foundation course, through the Advanced and How to Judge Beer programmes, right through to the prestigious Beer Sommelier qualification.
"From within these courses, it's straightforward for us to select the elements most relevant to a particular operator, supplemented by bespoke elements as required, For example, an operator who specialises in a particular beer style or region will want to ensure their staff have the knowledge to discuss those beers with customers and serve them correctly."
Duck & Rice on Soho, the new Chinese gastropub venture by restaurateur Alan Yau, offers an impressive range of bottled, draught and even brewery-fresh tank beer. Key staff undertook bespoke Beer Academy training prior to the venue's opening, and further courses are planned as the bar team expands.
Duck & Rice bar director George Matzaridis says, "The Beer Academy provided great in-depth training about beer taste, production and methodology across a variety of products. It helped to enthuse an appreciation for beer styles including, IPAs, stout and ale in staff who previously had very little knowledge.  I'd highly recommend it for businesses where beer is a core product who want to improve staff knowledge of beer."
London based Barworks operates many of the capital's most on-trend pubs, including the Well & Bucket in Bethnal Green and the Earl of Essex in Islington.  Mike Harrington, operations manager, says, "Customer interest in all styles of beer is increasing, and we pride ourselves on serving the best and most interesting beers, from brewers both locally and around the world, in our bars.  A big part of the enjoyment for customers is being able to talk about the beers, in terms of the style, flavour and provenance.
"We're now working with the Beer Academy to give our staff a planned training programme. All of them will have a sound knowledge of beer as well as the skills to serve it well, which will enable them to talk confidently with customers, and enhance the reputation of our bars. For those who want to progress, the structured programme of Beer Academy courses will allow them to develop."
French brewpub group FrogPubs, which operates in Paris, Toulouse and Bordeaux is also using the Beer Academy to improve bar and brewing staff knowledge. Kate Hyde, marketing manager of FrogPubs says: "Our objective in approaching the Beer Academy was to develop our growing brewing team's knowledge of beer styles. In particular we wanted to build their ability to recognise good and bad beer flavours so they could use that knowledge on the job, and evaluate their beers.
"Alex Barlow put together a tailor-made training package for our team, focusing on how to evaluate beer, how to recognise off flavours and gave them an introduction to key styles. The feedback was excellent across the board, with many of our brewers commenting that they felt the content was very useful for their day to day work as well as beer related hobbies outside work, such as home-brewing and tastings.
"For Alex it was perhaps harder than usual, as not everyone in the room understood English as a first language. Despite this, the group responded very positively, commenting that his presentation style was engaging, informative and easy to follow. I would definitely recommend Alex and the Beer Academy to anyone looking for a similar service, and I would use them again in the future."
Barlow added, "As pubs, bars and restaurants extend their cask, craft and world beer ranges, they are seeking to differentiate their offer within an increasingly competitive market.
"Alongside the fundamental principles of beer knowledge enshrined in our training programme, the Beer Academy is a flexible resource designed to meet the needs of
individuals and businesses who share our passion for beer, and so bespoke training is an important part of our support for the industry.",
Beer Academy courses are held frequently in London and a number of centres around the country, and can also be delivered at operators' own sites. For more information and to book courses go to www.beeracademy.co.uk