Hi-Spirits backs Hpnotiq with Summer campaign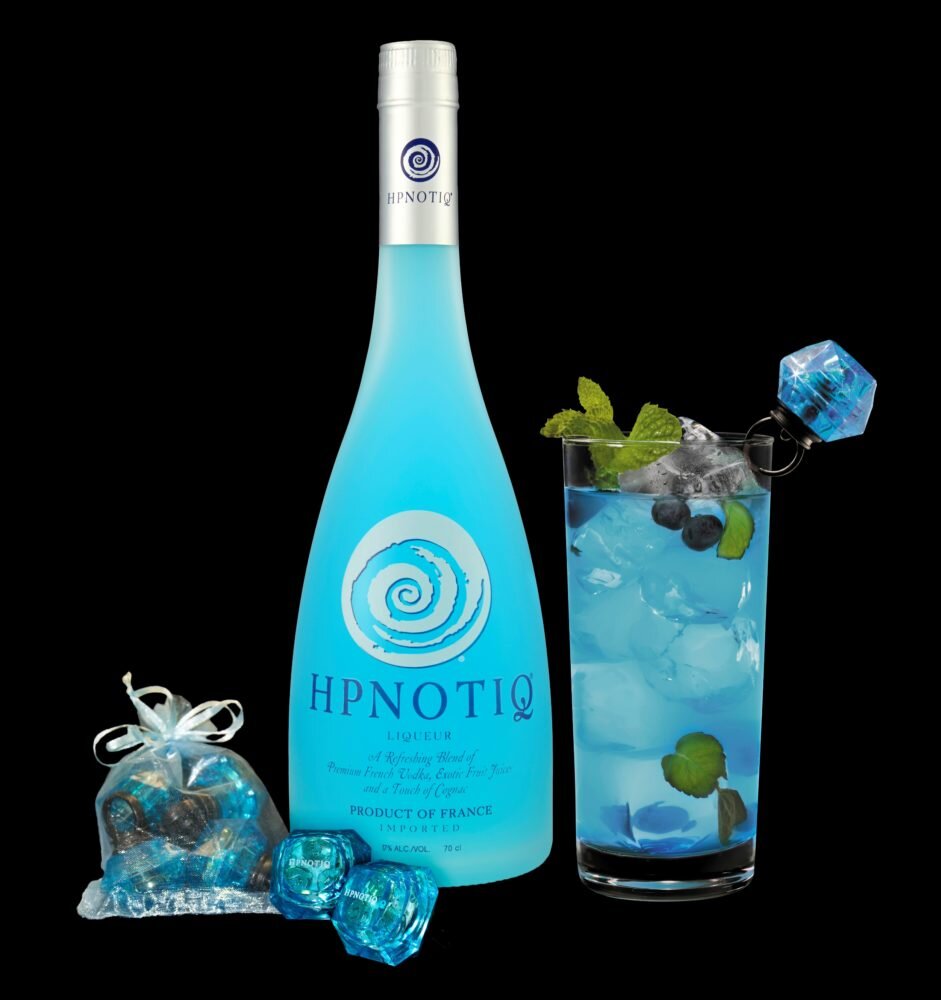 Hi-Spirits has launched a summer campaign to support US liqueur brand Hpnotiq in the on-trade, including new signature serves and promotional rings that provide a touch of the celebrity 'bling' associated with the brand.
The distinctive 17% ABV aqua blue liqueur is a blend of premium French vodka, exotic fruit juices, and a touch of cognac. Hpnotiq is one of the most popular 'big night out' liqueurs in the US, thanks to its association with film, music and fashion events, and was described by NBC-TV in New York as 'the drink of choice of celebrities'.
UK distributor Hi-Spirits aims to emulate the brand's US success in the UK with its new support campaign. Dan Bolton, managing director of Hi-Spirits, said: "We took on Hpnotiq last year, and this is our first full summer with the brand, so we're taking the opportunity to upweight our support package.
"The distinctive blue colour is already familiar to our target consumers, who have seen celebrities enjoying Hpnotiq on TV and in magazines, so our main challenge is to make sure they know it's available in their local pubs and bars.
"Hpnotiq is an ideal summer drink served chilled on its own, on the rocks, or as a mixed drink, and so it's an ideal time to promote the brand."
Hi-Spirits' summer signature serves for Hpnotiq include:
Hpnotiq Caiprinha
50ml Hpnotiq
Splash of Ron Cortez
Lime wedges
Crushed ice
Muddle the lime wedges in bottom of glass. Add Hpnotiq, splash of Ron Cortez Rum, crushed ice and stir.
Blue Blossom
50 Hpnotiq
50ml Brokers Gin
Splash of Lemon Juice
Splash of Champagne
Mix Hpnotiq, Broker's Gin and lemon juice in a shaker over ice and pour into a martini glass. Add a splash of Champagne.
Pubs and bars can get free supplies of the promotional rings with a minimum order of four bottles of Hpnotiq. To order, contact Hi-Spirits on 01932 252 100, email [email protected] or see www.hi-spirits.com.