HANDMADE WHISKEY TRUFFLES… JUST FOR DAD!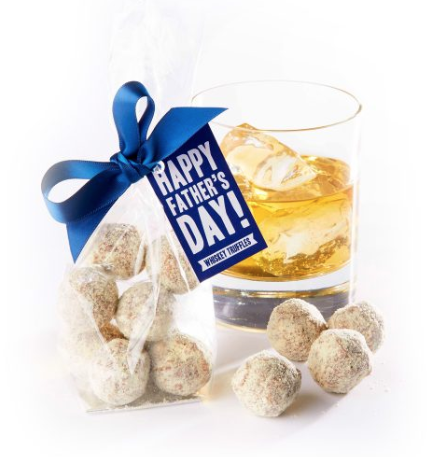 Make Dad's day with an exclusive Father's Day special collection of HANDMADE WHISKEY TRUFFLES from The Grown Up Chocolate Company 
Featuring a sumptuous mix of the finest quality chocolate, with an indulgent whiskey centre, all wrapped up with a HAPPY FATHER'S DAY! swing tag, these are the ultimate sweet treat from the experts famous for reimagining the bars we loved as children, but for Grown Ups only.
Handmade in Harlow from the highest quality ingredients (and a sprinkling of love), they're the perfect way to show him you care.. cheers Dad!
FATHER'S DAY SPECIAL WHISKEY TRUFFLES, £6.50