Old English Pudding Flavoured Ice Creams Created Using The Brogdale Collection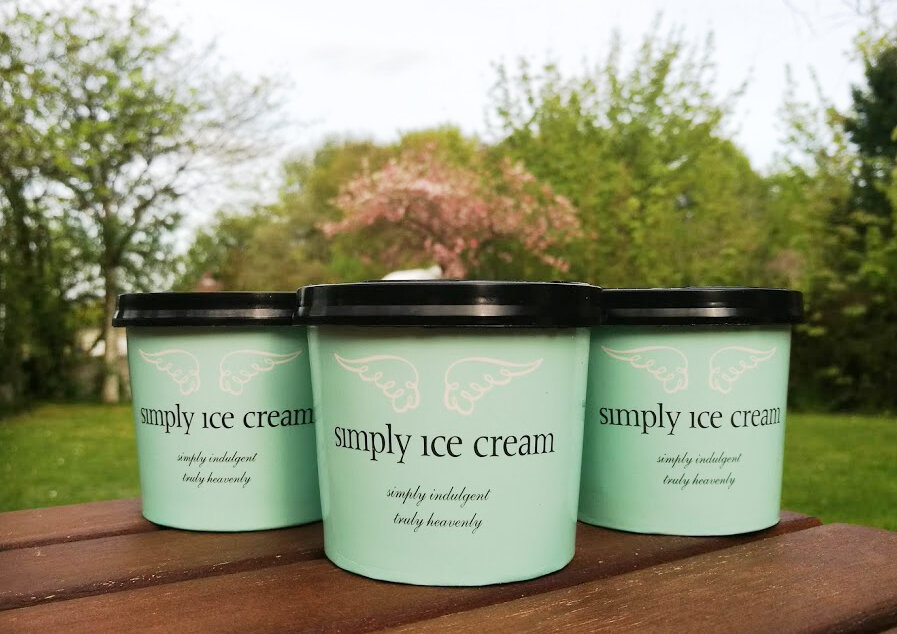 Simply Ice Cream and Brogdale Fine Fruits have partnered up to create a range of unique ice cream flavours based on the finest Brogdale produce.
The specially created ice creams champion the Collection's fruit, allowing the natural flavours to shine. The range includes Apple Crumble, Rhubarb and Custard, Cherry Pie and Cherry Blossom all on sale for £2 a tub in Brogdale's fruit shop.
"Brogdale is home to the most extensive fruit collection in the UK and it is always inspiring working with such wonderful quality. We already use their fruits in our other Brogdale ice creams when in season including the strawberries, apples and cherries.  It has been really interesting to create more unusual flavours for Brodgale; we make everything by hand in small batches and we thrive on the challenge of flavour development and innovation. It has been the most recent Cherry Blossom flavour creation that has been so exciting, it's a delicate blend of our luxury base mix and stunning pink blossoms from their orchards creating a distinct almondy flavour" Said Sally, Managing Director of Simply Ice Cream.
"We wanted to come up with something a bit different" said Mandy Woodyatt, The Brogdale Collection's Fruit shop and Packhouse Manager. "The Apple Crumble flavour is made with our Blenheim Orange apples, which are dual-purpose apples – both cookers and eaters. We have just started growing the Rhubarb and we thought a twist on the traditional English pudding Rhubarb and Custard would be delicious and interesting. The Cherry Pie is made from a number of varieties and it has a rich tasty Cherry Pie Flavour. We choose Simply Ice Cream as it is beautifully creamy and tastes like real ice cream should."
The new Brodgale Collection ice cream flavours will be joining Simply Ice Cream's multi-award winning range and will be available in 120ml tubs from Brogdale Fruit shop.