54% of contract caterers want tech to solve their biggest headache – food waste! Omnico Group has the solution to this.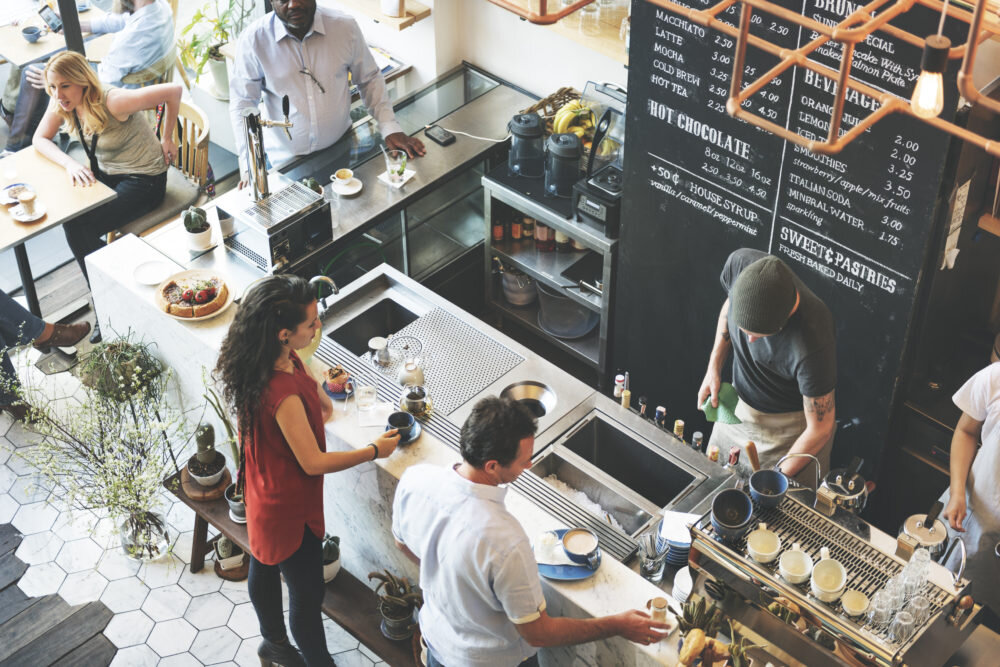 More than half of all of contract caterers (54%) want technology to give them more accurate predictions of food and footfall so they can solve their number one problem – food waste.
In an exclusive survey commissioned by Omnico, the Point-of-Sale and customer engagement software provider, which covered the attitudes to technology of 153 senior figures in contract catering and food services, 53% said reducing food waste is their biggest challenge. 52% believe that being able to predict the numbers of those wanting to eat and the quantities of food required will be a major leap forward in operational efficiency and well over half (58%) believe using technology to reduce waiting times in queues will improve footfall.
The results show that the industry knows technology can address the major challenges of food waste and queuing, which cost everyone time and money. There is clear demand for a more complete approach that encompasses loyalty, ordering, payment and promotions, as those in the food services industry see that this is the route to significant bottom line benefits.
48% of respondents in the survey said they want to use technology to offer personalised discounts based on what the customer has previously bought, with 41% wanting to offer a loyalty programme through a mobile app. More than a third (38%) want technology to give them a unified system connecting bookings and till points, while 33% think advance-booking systems for customers will allow demand to be more accurately predicted. 40% said advance-ordering will improve footfall.
Nearly half (48%) said queues will diminish and efficiency will rocket if they can offer customers the ability to pay using a mobile app, a kiosk, or a tablet device.
There is certainly a need to give customers a more all-encompassing, technology-based experience that extends beyond the canteen or dining room doors and works without hiccups or snags regardless of which touchpoint is used. The food service business just needs to be smarter about using technology to unify customer experiences seamlessly across multiple touchpoints. And Omnico has the solution.
Omnico solutions make it easy for caterers to improve footfall into canteens, manage their POS and deploy mobile-POS, minimise food waste, access actionable analytics, improve the customer experience and personalise loyalty programmes. The cloud-based solution allows different parts of the catering environment to speak to a single transaction and engagement engine. It also plugs into a variety of Kitchen Management and Restaurant systems seamlessly, removing the need to rip and replace.
Omnico Commerce solutions enable caterers to:
Transact consistently whichever channel your customer chooses
Predict and reduce wastage and say 'yes' to your customers
Deliver personalised promotions, entitlement packages and loyalty programs
The Omnico Portfolio
For more information on Omnico's solutions, please visit our website www.omnicogroup.com, or contact one of our team to request a demo via [email protected].