DTZ Investors reports record footfall growth for The Printworks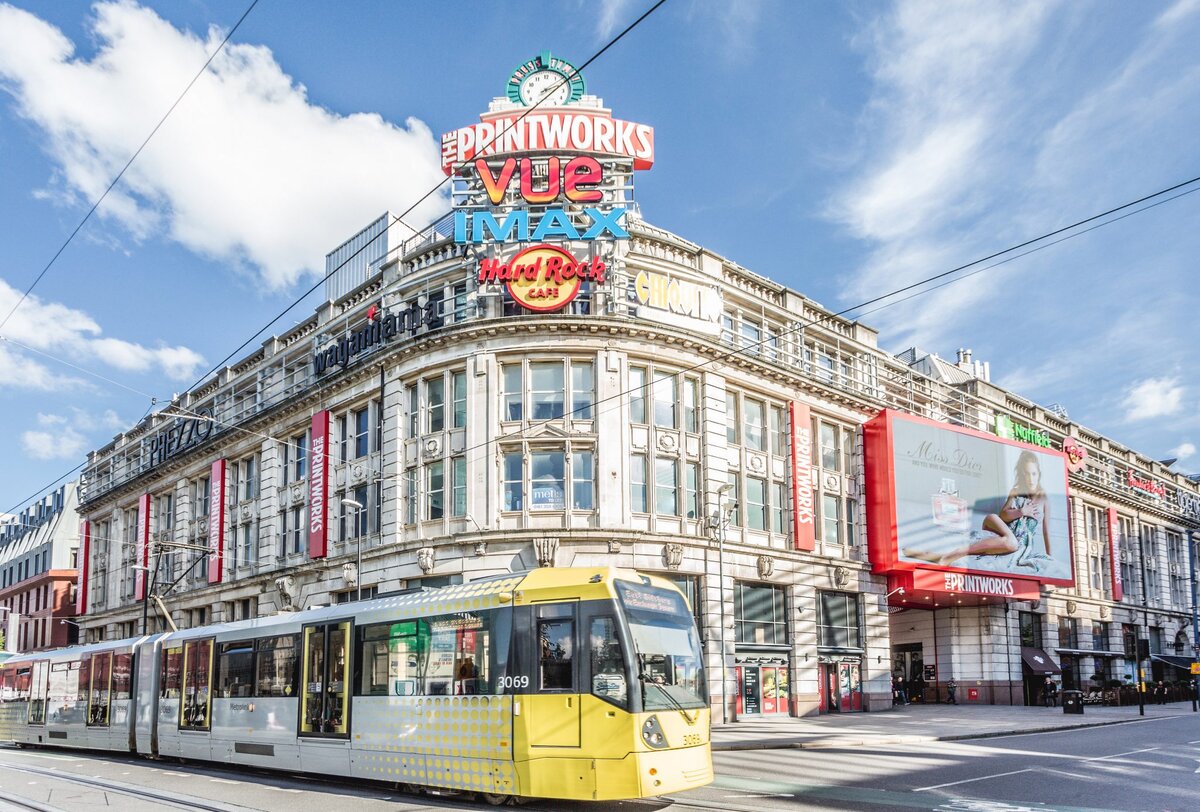 DTZ Investors has reported an 8.25%[1] increase year on year in footfall at its leisure and entertainment complex, The Printworks, which it acquired in early 2017 for £108m.
Since DTZ Investors purchased the complex in February 2017, The Printworks, located in Manchester city centre, has reported record figures for the second half of 2017, with 4m footfall, an increase of 7% in this period alone. It has also bucked the wider trend of the leisure market with a total of almost 13m visitors since the takeover.

Following an initial investment of £2m, DTZ Investors has also revealed plans to build on the initial success with substantial budget set aside for a major refurbishment to enhance the internal common areas, such as the Pump Yard, as well as improving the entrances and external prominence.
The Printworks has continued to innovate under DTZ Investors' ownership, attracting new tenants including Vue Cinema and the Irish-themed pub chain, O'Neills. The complex also expanded its experiential leisure offering with new leisure activity tenants including England's first Treetop Adventure Golf and nationwide business, Escape Reality, which is Manchester's largest escape room with six-themed rooms, including an Alcatraz prison.
To welcome the family-friendly Treetop Adventure Golf to the complex, DTZ Investors remodelled 20,000 square foot of mothballed space on the second floor of the building into a new lettable unit with its own dedicated entrance point.
As well as 2018 seeing The Printworks expand its horizons beyond food, drink and fitness with new activity-led tenants, it has also been reaching new audiences with an ambitious events programme. These have included DraigCon (a Harry Potter fan convention), ThronesCon (a Game of Thrones fan convention), Vworp (a Doctor Who fan convention), a Soul Festival and the premier of Amazon's All or Nothing documentary about Manchester City Football Club, which saw globally renowned names such as Sergio Aguero, Vincent Kompany and Pep Guardiola attend.
A spokesperson for DTZ Investors said: "We have already invested approximately £2m since acquiring The Printworks with a focus on opening new venues which give customers a well-rounded experience, with world renowned entertainment and leisure brands all under the one roof. The Printworks has a special place within Mancunian hearts and we are committed to evolving the scheme to make it even more attractive for those looking for day-time competitive socialising and family friendly activities as well as the renowned wet-led evening entertainment."
Fred Booth, Director of The Printworks, said: "Despite the horrific terror attack at the Manchester Arena in 2017, which had a huge effect on businesses and the city as a whole, we are proud to see the city bounce back with The Printworks continuing to thrive and offer visitors a welcoming experience for guests of all ages."
The Printworks continues to welcome nearly 8 million people through its venue each year.