THE UK'S FIRST EVER SCANDINAVIAN MIDSUMMER FOOD FESTIVAL TO TAKE PLACE THIS JUNE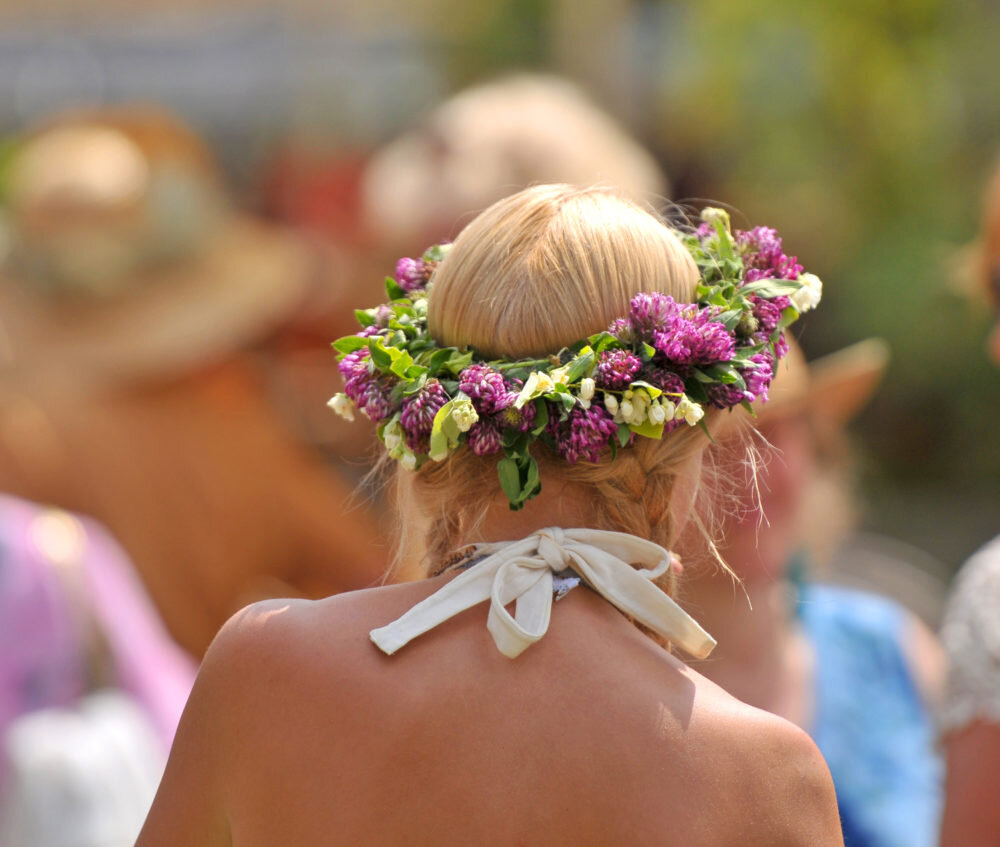 Ever since Danish restaurant Noma landed the top spot on the World's 50 Best Restaurants in 2010, the interest in Scandinavian cuisine has been all-encompassing. Now helping to celebrate what has become a global phenomenon is Scandinavian Midsummer Feast, a magical new food festival that will be held at beautiful Harptree Court in Somerset over the weekend of Saturday 20th and Sunday 21st June.
Featuring celebrity chefs and top food writers, starlit outdoor feasting, bonfires and live music, Scandinavian Midsummer Feast is the ultimate celebration of food and drink from Sweden, Norway and Denmark.
Headlined by Trine Hahnemann (dubbed the 'Danish Delia'), Swedish Michelin-starred fire pit chef Niklas Ekstedt (Saturday Kitchen, Scandimania), Valentine Warner (Valentine Warner Eats Scandinavia, What to Eat Now) and wine expert Joe Wadsack (co-host of BBC Two's Food & Drink), this glorious event brings the unique flavours of Scandinavian midsummer to the UK for the very first time.
From the welcome cocktail reception at 11.30am on Saturday morning through to the final demonstration at 4pm on Sunday, this is a food festival like no other.
On the Saturday evening there will be an unforgettable midsummer feast designed by Trine Hahnemann and featuring whole roasted lamb amongst many other delicacies. Afterwards guests can drink and dance their way through the night to a live band, lit by a bonfire.
The weekend also offers a huge range of other experiences to enjoy: new Nordic cuisine tutorials; cooking over fire; floral demonstrations; Scandinavian baking; summer smorgasbords and foraging. There will also be a gravlaks masterclass hosted by Ole-Martin Hansen, of celebrated artisan salmon smokers Hansen & Lydersen and internationally renowned fisherman Geir Sivertzen and much more.
Scandinavian Midsummer Feast is the creation of TV producer and passionate foodie Chloë Avery. Chloë spent 2013 travelling across Scandinavia for a TV series and completely fell in love with the local food, culture, people and way of life. Whilst in Denmark she filmed a midsummer party on the coast and wanted to bring this unique style of celebration to the UK, with a weekend of eating, drinking and partying.
Ticket price for the adults-only festival is £200 per person and covers all the demos and feasts, excluding drinks bought from the bar. Guests can camp in the grounds of Harptree Court in their own tents, with shower and toilet blocks provided on site, or stay in local accommodation.
For the full programme and tickets please see www.scandifeast.co.uk.