INTERNATIONAL AWARD FOR DEVON'S DAPPA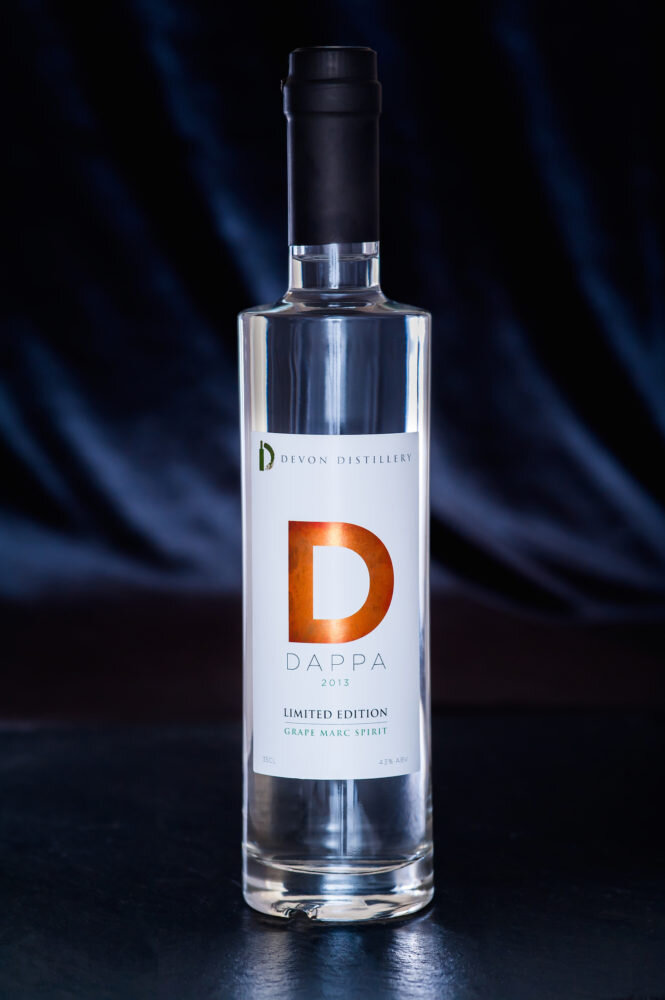 It has just been announced that South Ham's based Devon Distillery has triumphed at the San Francisco World Spirit Awards 2015, winning a prestigious silver medal for the 2013 first vintage of DAPPA. Celebrating its 15th year in 2015, the San Francisco World Spirits Competition is the largest, most influential international spirits competition in America, judged by a reputable panel of spirits experts.
Inspired by grappa from Northern Italy, DAPPA is a luxury grape-marc-spirit made in the UK's only micro-distillery of its kind. Artisan and boutique, DAPPA has clean, crisp and grassy flavours, with hints of berries and earthy tones.
A young flavour that still presents complexity, it is best served after-dinner with rich, freshly brewed coffee or with bitter sweet dark chocolate.  It also makes exceptional cocktails but be careful, it is not for the faint-hearted!
Commenting on this new award, founder Cosmo Caddy says, "It's very exciting that DAPPA has been recognised internationally with this award."  He continues: "We have had a fantastic response nationally and internationally, with extremely positive comments about both its look and originality."  As well as being widely available in Devon, including at one of the county's hottest hotels, Glazebrook House, DAPPA is also now taking London by storm and can be seen taking pride of place in the HIX bars and the English Wine and Spirits Company in both their Liverpool Street and Borough Market locations.
For further information, or to purchase a bottle of DAPPA (43% alcohol), please visit www.devondistillery.com.  A 35cl bottle of DAPPA is £30 and a 5cl bottle is £7.50.  Alternatively, you can buy a 35cl bottle of DAPPA and two stylish glasses for £40 or a 5cl bottle with two glasses for £17.  These make great gifts, perfect for Father's Day (Sunday, 21st June 2015).  Follow Devon Distillery on Twitter @DevonDistillery.