Your Business Address In London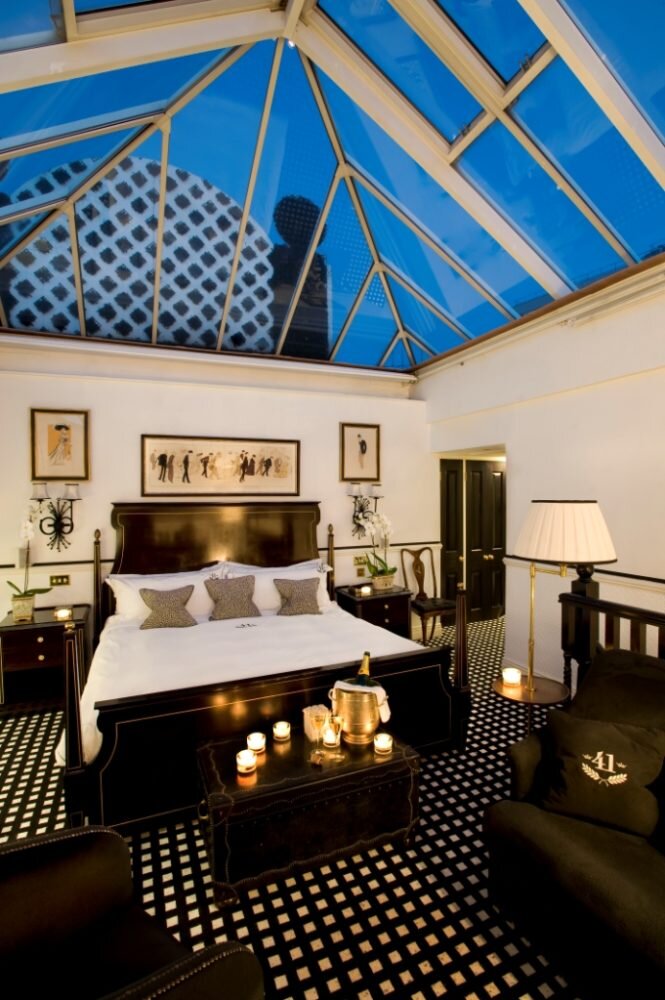 Hidden away from the hustle and bustle yet located so centrally that rooms overlook Buckingham Palace's Royal Mews, 41 Hotel is the ideal location to stay whilst on business and also settle down to work within spacious bedrooms and suites or meet in the private Executive Lounge which is exclusive to residents and their guests.41 Hotel is home to 22 guest rooms and 6 suites, all chic in style with a black and white décor in a club like intimate setting. Two executive hospitality suites are ideal for mixing business and pleasure. For business travellers staying for extended periods of time, two magnificent one and two bedroom apartments are available. These are private, serviced, splendidly furnished and fully equipped for extended stays.
Wi-Fi is included for all and guests at 41 Hotel also have access to The Boardroom which offers state-of-the-art meeting facilities for up to 12 guests.
Service is impeccable and staff outnumber guests two to one meaning any meeting, presentation or pitch held at the hotel is looked after in a manner that impresses and makes a long lasting impression.
Business travellers can also make use of a Chauffeured Bentley and Range Rover for transfers or day trips. Furthermore the hotel offers a 24 hour butler service. Other services to facilitate the business experience include national newspapers, office supplies and stationery and Direct 2-line speaker phones, with voicemail in the guest's language.
First time visitors can also enjoy London's finest sights and theatres all within walking distance. Victoria station is a walk away with easy connections to Gatwick Airport and to the South of England.
Add 41 to your address book!
41 Buckingham Palace Road, London, SW1W 0PS Tel: +44 (0) 20 7300 0041