Go-Displays – The versatility of Bamboo for the hospitality industry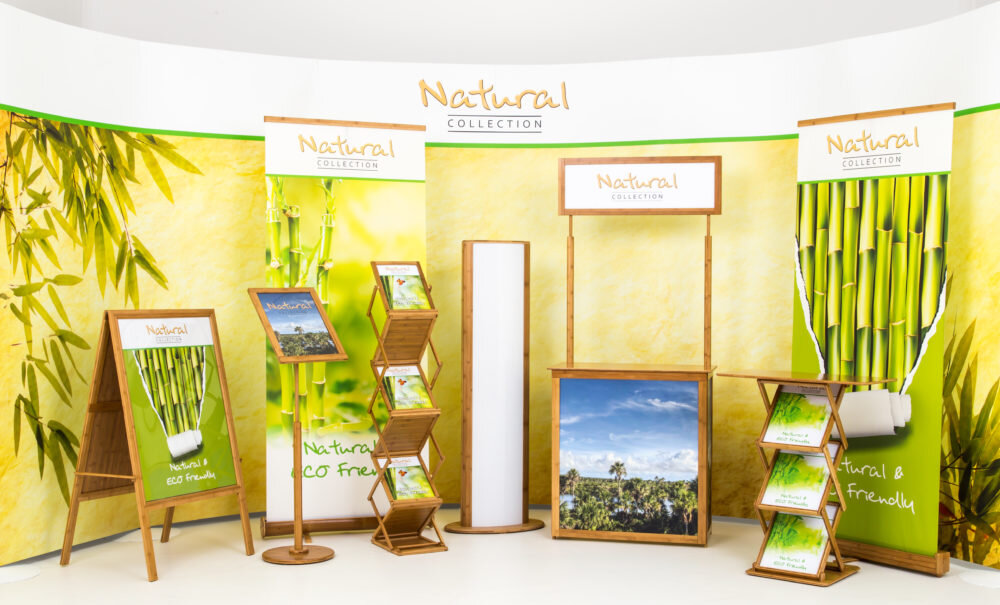 Though there is an ever growing need for business to reduce their carbon-footprint and improve their green credentials by investing in eco-friendly products, companies do not want to do so at the expense of quality. After all, a company's image is vital to continued business, especially for hotels and restaurants which need to be as welcoming and professional as possible.
However, thanks to Go-Displays' latest range of environmentally friendly display solutions, hospitality businesses now have access to a greener and more stylish selection of stands and signage.
The displays themselves are all made of bamboo, which is lauded for both its green credentials and its durability. Furthermore, all the products are expertly crafted and have a high gloss finish meaning they will not look out of place in a hotel reception or restaurant entrance.
Go-Displays' Natural Collection includes a number of versatile bamboo products to suit any marketing or display strategy.
The bamboo sandwich board is a lighter alternative to more traditional solid wood versions. Perfect for eye catching signage, Go Displays offers an in-house bespoke printing service enabling businesses to tailor their adverts and offers accordingly.
The vertical standing bamboo light box provides a unique advertising platform which is simple and easy to use. Perfect for hotel receptions, this green alternative with its polished wood grain finish is suited to any décor.
A range of bamboo banner stands in various styles is also available, each complete with a quality carry case, perfect for hotels which regularly hold conventions and conferences. In addition, collapsible literature stands are invaluable when it comes to displaying brochures and menus in a neat and stylish manner. Similarly, the ubiquitous sign board can be adjusted as necessary and is ideal for storing menus for staff or offering direction to customers and visitors.
Based in Peterborough, Go-Displays has been providing quality stands and displays for over 30 years. What's more, they strive to work as closely as possible with clients, resulting in a truly bespoke and competitive service which is tailored to their particular requirements.
Contact Go-Displays for more details on their new and extensive range of eco-friendly, bamboo stands and counters. Alternatively, visit www.go-displays.co.uk to browse their complete range of display solutions.