Liberty Charge to offer free installation of electric vehicle charge points to leisure, retail and hospitality sectors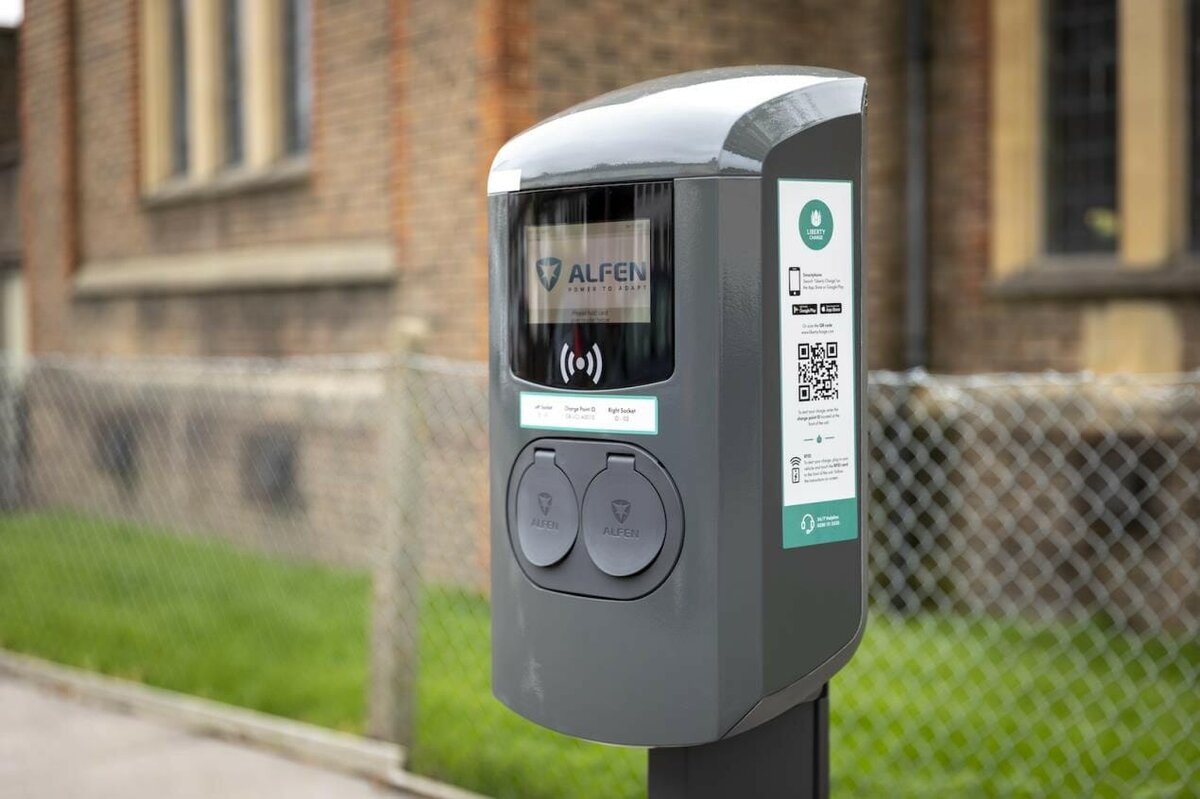 Liberty Charge, the electric vehicle (EV) charge point operator (CPO) committed to delivering the UK's most reliable, publicly accessible EV charging network, is taking its success and experience within local authorities, and launching its zero-cost installation charge point solution to the leisure, retail and hospitality sectors.
Liberty Charge launched as a charge point operator in 2021, dedicating its services to supporting local authorities in providing publicly accessible EV charging to residents without access to at-home charging. With numerous local authority contracts already in place across London and the UK, the business is rolling out its service to a wider audience with shared ambitions.
The CPO's end-to-end solution will support leisure, retail and hospitality businesses, from identifying which charging speeds are required to best serve the needs of visitors, employees and stakeholders, to installation and ongoing maintenance.
Its 'always-on' business model relies on ensuring charge points are always operational and used as much as possible, and therefore inherently mitigates downtime, helping businesses to increase footfall and dwell time. It delivers a competitive host remuneration package, to enhance carpark revenues. It will be supporting not only major corporates, but also the small- and medium-sized enterprise sector.
Neil Isaacson, Liberty Charge CEO, says the company understands what leisure, retail and hospitality businesses consider important in their EV infrastructure rollouts:
"Our experience of the public sector has shown the importance of an end-to-end, 'one-stop-shop' offering – we recognise that leisure, retail and hospitality organisations, like local authorities, need support and expertise to ensure their offering provides convenience – without causing unnecessary hassle for those responsible for facilities and car parks," he says.
Backed by parent companies, Liberty Global and Zouk Capital, and utilising its sister company and delivery partner, Virgin Media O2, Liberty Charge has the scale and capability to create the infrastructure at the pace that leisure, retail and hospitality organisations need.
"These sectors needs to ensure their EV charging not only attracts visitors and customers through convenience and reliability, but that it also supports the bottom line," says Neil. "As a fully-funded, zero-cost service that helps businesses maximise their car park revenues – while ensuring competitive charging rates – we are ideally placed to deliver their needs."
Neil believes the leisure, retail and hospitality sectors need dedicated support: "A thorough understanding of what stakeholders are looking for is required," he says. "Across the board, there is a need to reduce CO2 emissions, and so a key part of our service is helping organisations to convince stakeholders of the environmental importance in helping customers and employees travel sustainably, as well as the long-term financial benefits."