Premier Foods joins forces with Love British Food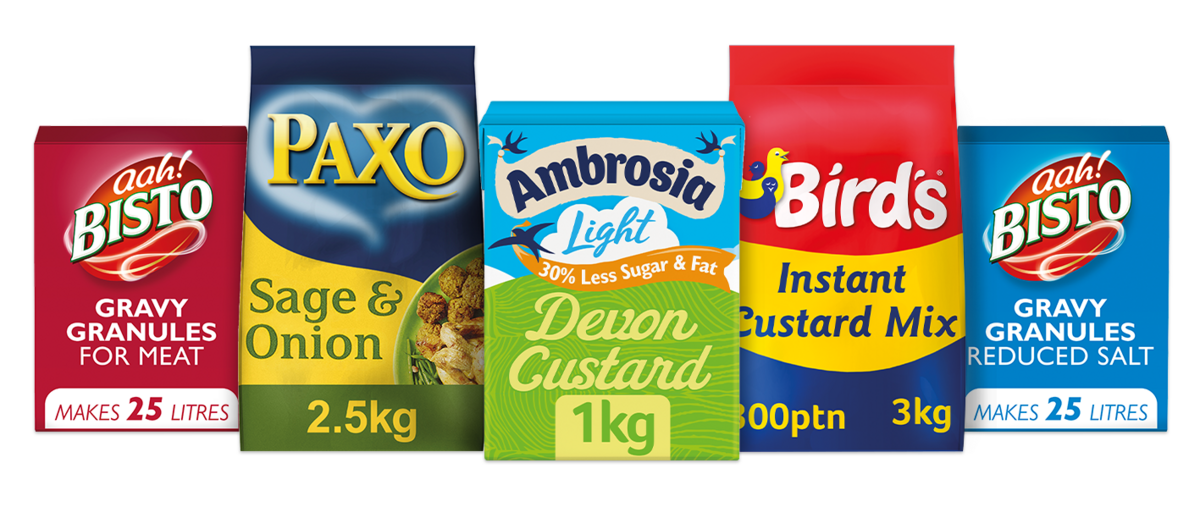 One of the UK's largest food manufacturers, Premier Foods Foodservice is partnering with Love British Food to celebrate the nation's best loved brands as part of British Food Fortnight, which takes place next month.
Now in its 21st year, the event will run from 17th September – 2nd October 2022 and involve hundreds of businesses, organisations, and communities. It is a national celebration with the primary objective of encouraging consumers to purchase British products all year long when they shop and/or eat out.
As part of its involvement and marking its strong positioning in the education and healthcare sectors, Premier Foods will be championing all its foodservice product ranges including Birds, Homepride, OXO and Sharwood's.
Commenting on the collaboration, Sarah Robb, Foodservice Marketing Manager said: "Premier Foods is committed to delivering the taste that people love, with food that's made in Britain by people who understand its consumers. We're excited to be supporting another organisation with similar values and look forward to working with them to make British Food Fortnight another great success this year."
"I'm so delighted that Premier Foods is supporting this year's British Food Fortnight. An organisation home to some to some of the nation's best loved brands with a track record of producing innovative product ranges that delight consumers, they will add a new energy to this campaign" commented, Alexia Robinson, Founder, Love British.