Because Japan: Brit's Hilarious, Unabashed Account of Expat Life in Japan. Trains, Stampedes, the Yakuza and More… @becausejapanbk
While it may only have been two years, Ash Watson's life in Japan was chock-full of surprises, soul-searching, hard truths and some wildly unconventional experiences. In his new memoir, 'Because Japan', Watson walks readers through expat life through the use of newly learned Japanese phrases. It's a travel memoir unlike anything else on the shelves, and will have readers chortling, gasping and cutting to humanity's vulnerable core.
United Kingdom – During the two years Ash Watson spent working as a teacher in Northern Tokyo (2016-2018) he not only found himself, but racked up a series of "firsts" that rival any comedy movie or celebrity biography.
He's now sharing them with the world in 'Because Japan', which pulls no punches when exploring the off-the-wall side of life abroad, as well as the serious moments that literally changed Watson's life.
Synopsis:
Because Japan 日本ですから, is a truly unabashed account of the less publicised side of life in Tokyo for a 'foreigner'.
The book offers a witty, vivid and honest insight into the daily life of a British Expat over the course of two years. The author narrates stories taken from his "Journal of Firsts" which depict many new events including his first struggle, first mental challenge, and first exciting moment he faced living in this strange and fascinating new world.
Through the use of newly learned Japanese phrases whilst travelling the country, themes of soul-searching, overcoming mental health obstacles, sexual orientation, racial discrimination, and culture shock are explored with honesty and candour. With the addition of a train-based mini series of hilarious encounters, Because Japan 日本ですから offers a behind the scenes insight into the 'real' Japan.
"When I arrived in Japan, I didn't think I'd leave having starred in a television commercial, being caught in a beach stampede and getting attacked on a train by a member of the Yakuza," explains the author. "I also wasn't prepared for the humbling and empowering personal growth side, particularly in the areas of sexual orientation, mental health and global outlook. I'm so grateful for each, and hope my experiences bring a few laughs and moments of reflection to my readers."
Continuing, "I'd encourage anyone to pack up their life and try living abroad for a few years. The culture shock is both disturbing and amazing, and the forced departure from your comfort zone compels you to grow as a person and face your inner adversities head on. I hope you enjoy my story, because they were two years I'll never forget!"
'Because Japan', from Cranthorpe Millner Publishers, is available for pre-order now:
Amazon – https://amzn.to/2Zi66S4
Waterstones – https://bit.ly/323zi1d
Publisher – https://bit.ly/2ZSleVw.
Book Instagram: @becausejapanbook
Facebook Book Page: https://www.facebook.com/becausejapanbook/
https://www.becausejapanbook.com/
ISBN 978-1-912964-33-8
Released 1/9/2020.
About the Author: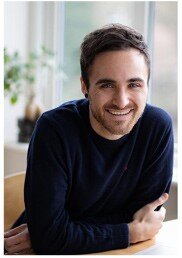 Ash Watson has a degree in Animal Biology and a working history in Veterinary Care, but his world turned upside down when he picked up Japanese classes again.
Ash's connections with Japan began in 2005 when he started to travel frequently to Tokyo. He lived and worked as a teacher in a reputable private high school in Northern Tokyo from 2016-2018.
Ash kept a 'Journal of Firsts', documenting his weird and wonderful experiences around Tokyo and the rest of Japan, which became the basis for his debut book 'Because Japan'. The book is a collection of behind-the-scenes anecdotes told from the perspective of an expat residing in Tokyo. A mini train-based series of hilarious encounters can also be found distributed throughout the book.