ANTI-VIRAL STYLE — UNIQUE SOLUTION FOR HOSPITALITY FACE COVERINGS @BumpaaOfficial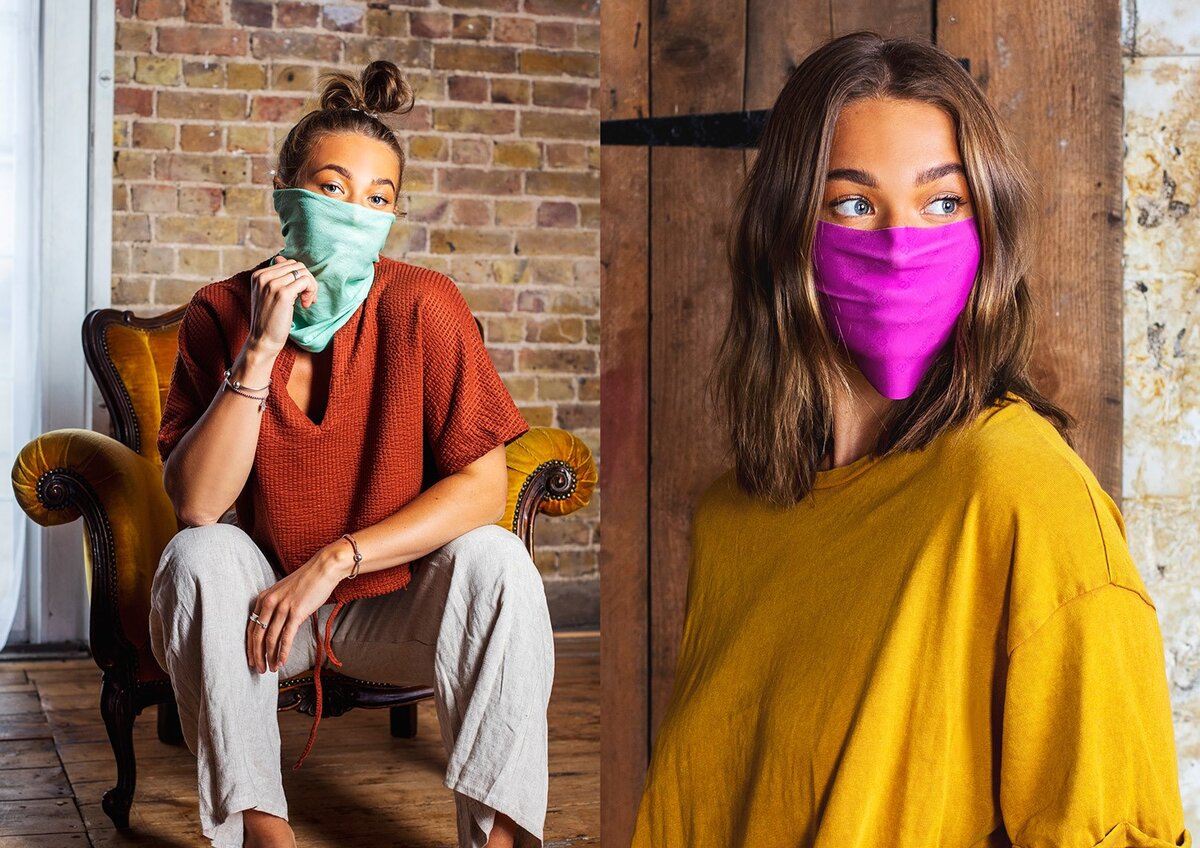 -Bumpaa masks and snoods help to reduce spread of virus within foodservice, whilst being more visually appealing and comfortable for people to wear
Face coverings within the foodservice and hospitality sectors are vital – protecting high-risk foods, or where workers are exposed to airborne risks.
Screenworks has developed the first-to-market anti-viral and reusable facemasks and snoods through the company's Bumpaa brand.
These aren't just standard fabric face coverings; the products are manufactured using a technical fabric. All Bumpaa's face coverings are treated with a specialist anti-viral treatment – ViralOff®. This technology effectively reduces viruses and bacteria on the product by up to 99 per cent over two hours*. The treatment does not interfere with the skin's natural bacterial flora and lasts for the product's lifetime. With their long-lasting antiviral properties, the masks and snoods can be reused repeatedly.
Lightweight, comfy and fully brandable, there are also no design limitations to Bumpaa products. Instead of plain, or standard, fabrics design face coverings, they can be fully customised as uniform for staff, to fit trends or even branded to resell as merchandise.
Duncan Gilmour, managing director at Screenworks, comments: "With their long-lasting antiviral properties, the masks and snoods can be reused over and over again. This helps save vital supplies of PPE for the NHS and reduces the use of disposable masks.
"These face coverings can help make the transition into the workplace for many more comfortable, by helping to provide the right support."
The masks do not require any washing, though the treated product has been successfully tested to retain its properties through up to 15 domestic wash cycles*2. ViralOff removes the need for regular washing and masks only require a hand wash in cold water to remove visible marks. This is especially helpful for busy workers within the foodservice sector, as they can reuse the mask without laundering, and the product is protected throughout the day from harbouring viruses or bacteria.
The masks can be produced very quickly, as the fabric is milled and treated with the ViralOff treatment, decorated, and packed in the UK, all in as little as three days.
With MOQ's as low as 100 pieces, even on custom masks, Screenworks is also able to offer a free of charge printed sample with a shop's chosen design – to enable buyers to visualise branding and marketing opportunities.
* Per ISO test ISO18184:2019, ATCC VR-1679 (H3N2) (Influenza A)
*2. per ISO test ISO18184:2019, ATCC VR-1679 (H3N2). Slight deterioration in antiviral properties over 2 hours after 15 washes.