How to Protect your Business Against COVID-19 @Ospreydc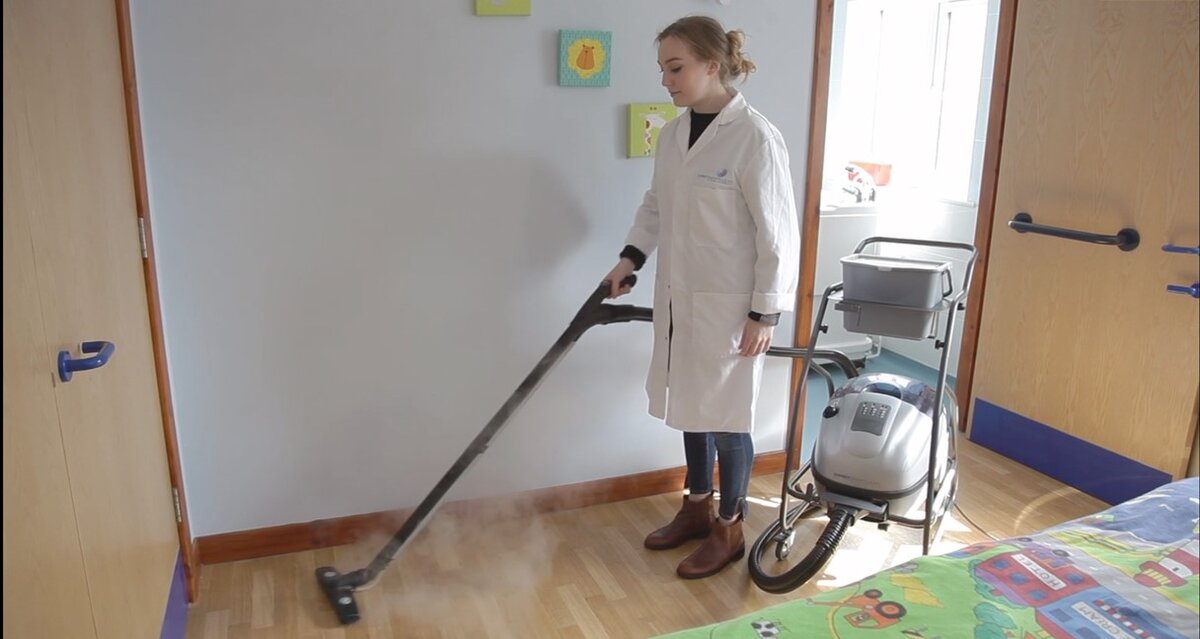 As the hospitality industry continues its resurgence after months of forced closure, we must do more to inject confidence into the sector. People are worried about contracting coronavirus. You can take steps to quell those fears, cultivate an environmentally safe environment and get customers and employees through your doors.
Introduce the best possible cleaning practices and show people that your business is taking every preventative measure. Responsible stakeholders must go beyond the basic government guidelines, understand how cleaning processes work, and invest in the right tools to protect anybody who walks in and out of their establishments.
Learn the differences between disinfection and decontamination
When developing cleaning procedures that eradicate COVID-19, it's important to understand the differences between cleaning, disinfecting and decontaminating. First, you wipe away debris and dirt with an approved detergent. Disinfectants cannot effectively reduce pathogenic organisms without direct contact.
The next step is disinfection, which is the process of cleaning surfaces and objects with the help of chemical disinfectants. It eliminates most, but not all, dangerous organisms that latch onto bacterial biofilm that parade themselves as grime, dirt, dust and other organic matter. These communities of bacteria thrive under the protection of a sticky glue-like layer and kill hundreds of thousands of people annually all over the world.
Finally, decontamination eradicates all microbial contamination from materials, ensuring complete safety from infection. In hotel rooms, for example, it's important you decontaminate common touchpoints like TV remotes, handles and light switches. Once you've destroyed the remnants of disease inducing bacteria, you can be confident that your employees and customers are safe.
Dry Steam Vapour delivers the highest levels of cleaning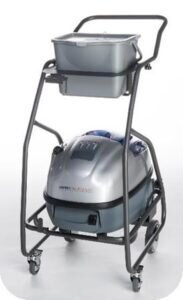 OspreyDeepclean has dedicated twenty years into engineering and testing the best validated technologies on the market. We developed our dry steam vapour technology (DSV) – successfully tested to higher standards than those demanded in UK and US hospitals – to tackle bacteria and viruses on three fronts with thermal and chemical disinfection and decontamination. Our mix of super-heated dry steam has proven to destroy 99.999% of bacteria and viruses, including SARS CoV-2.
Manual disinfection, especially by untrained employees, is susceptible to mistakes that can have deadly consequences during this pandemic. DSV eliminates these issues and aids the provision of the safest possible environments for employees, customers and occupants. Transform your three-step cleaning, disinfection and decontamination practices into one process that elevates your environmental hygiene to hospital standards.
Fogging protects your staff
Cleaners were thrust into the frontline alongside first responders and NHS, and they deserve the same duty of care that your customers expect. The simplest, most efficient and cost-effective way to achieve these standards is through disinfectant fogging.
Let's imagine that an asymptomatic occupant just left your hotel. Your cleaning team straps on their PPE and heads into the room to prepare for your next customer. Despite donning the safety gear, your employees risk infection that's easily avoidable.
OspreyDeepclean has developed a unique fogging applicator that attaches to your DSV machine, which sprays a dry steam mist formed of water and non-toxic disinfectant. This super-heated steam eradicates 99.99% of known bacteria and viruses, leaving surfaces decontaminated, safe, and touch dry within 10 minutes and safe for your staff to conduct their housekeeping function.
When you destroy every dangerous organism hiding out of reach from manual cleaning, your cleaners can walk into their deserved safe workspace.
Deliver healthcare standard environmental hygiene
Inspiring confidence in your employees and customers during this pandemic is key to winning business. People demand and deserve the gold standard of environmental safety. You can easily access affordable technology that both hospitals and high-risk food manufacturing environments depend on. You can equip your employees with the most effective tools and create the safest environment possible for everybody who enters your establishment, breeding the confidence needed to thrive in this new normal all with the power of dry steam.