National Tea Day Partners with European Coffee Expo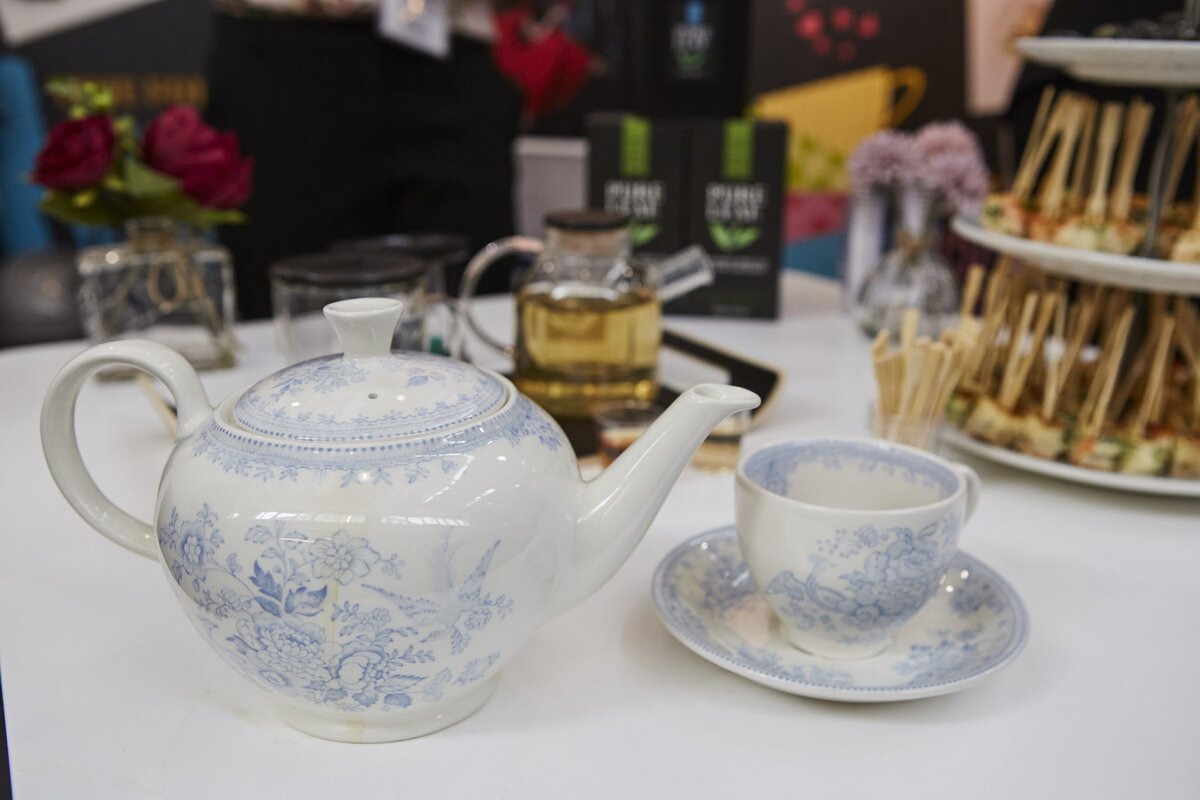 National Tea Day have partnered with European Coffee Expo 2019 to create innovative tea led content to engage executives from across the hospitality industry.  
The partnership will see National Tea Day co-host a dedicated tea theatre within the new EUROPEAN TEA EXPO zone for the first time.  This exciting development will substantially boost the tea element of the event to meet the sector's need to improve its tea offering to maximise customer satisfaction, sales and profitability.
John Bednall, CEO, European Coffee Expo said, ' European Coffee Expo is a show for stakeholders from all over the beverage industry where tea is a fast growing part of the product mix and working with National Tea Day positions tea in a leading light.'
Diaz Ayub, Commercial Director at National Tea Day said  'Tea is at a critical time  in its hospitality journey. Venues are realising they need to upgrade their offering and are seeking new knowledge to help them do this. European Coffee Expo has shown a real commitment to creating genuinely innovative tea content'.
Tea has seen a huge premiumisation in the past 2 years with consumers increasingly demanding a better quality product and experience and are prepared to pay more for it.  It follows the trend of coffee which has transformed into a premium artisan product.
Diaz adds, 'The sessions will feature tea masterclasses, seminars and pairings so attendees can understand how tea can become more profitable. A well thought out tea strategy can see increased yield, improved footfall and most importantly happier customers'.
He goes on to say that, 'We strongly recommend that tea brands embrace this as the forum where they can meet buyers who have a real commitment to offering a better type of hot beverage to their consumers.'
National Tea Day bring two years of hospitality events and marketing expertise to the collaboration having previously hosted tea pairing summits at venues including The Savoy, The Royal Lancaster and Shangri-la at The Shard and having run their tea pairing experience at industry events such as The Harrogate Fine Food Fair.
European Coffee Expo is taking place at London Olympia on the 21st-22nd of May 2019 and is the leading industry event for beverage executives. After launching to great acclaim in 2018, the 2019 event will double is size for 2019 and, as well as an expanded dedicated tea area, is also adding Barista Masterclasses, Roastery Masterclasses Live! and a Summer Cold Drinks feature.