Exhibitors to address industry trends and challenges at The Bar & Pub Show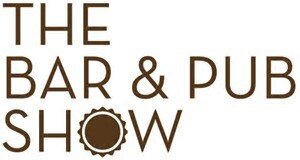 The Bar & Pub Show is just five weeks away and the organisers have revealed more of the hot topics up for debate. From pub-goers changing desires to food and drink offerings that will retain regulars and draw-in customers, visitors will leave the show full of inspiration, ideas and knowledge. The Bar & Pub Show is held at London Olympia from Monday 2nd to Wednesday 4th October 2017 running alongside The Restaurant Show, Conscious Hospitality Show and Catering Equipment Expo.
As well as high profile speakers at the Bar & Pub Hub, the shows will host more than 450 exhibitors talking about their products and services and how these can help the industry overcome some of its biggest challenges. Exhibitors range from drink suppliers to snack products to the latest front of house and kitchen equipment and technology.
Exhibitors explain how they will help
Craft and speciality beer supplier, Cave Direct will be exhibiting at the show and Jonny Garrett, marketing manager said: "It's undeniable that people are going to the pub less so the focus has to be on quality both to bring them back and to maximise profits when they do come. Tastes in the next three years will reflect that as people come to see going out for drinks and dinner as a rare treat. They will look for craft beer, famous wine, artisan spirits and of course local, seasonal ingredients in what they eat. Any company that doesn't respond to that is going to struggle."
Alec Vjestica, business development of S4Labour from Catton Hospitality commented: "We routinely speak to many operators across all sectors of hospitality, and are often told that the biggest challenge they are facing is rising cost pressures. Living wage increases, increased rents, prohibitively high business rates, and rising commodity prices against a background of political uncertainty are all making it more and more difficult for hospitality businesses to be profitable. The best operators are coping with this by better controlling expenditure and creating experiences for customers that justify premium pricing."
The Urban Cordial Company is trying to fight food waste by using fruits with lumps and bumps to handmake seasonal cordials. Natasha Steele, managing director and chief juicer added "The industry needs to adapt to meet the demands of younger customers including Millennials and Generation Z. To do this, bars and pubs need to provide more varied, interesting choices that are unique so young people feel like they are trying something new and different."
The Great New Idea gets underway
The Bar & Pub Show is also a time when innovative and exciting products will be launched, and organisers are on the hunt to find The Great New Idea. Exhibitors are busy sending in their entries with the aim of taking The Great New Idea 2017 title. The overall winner is chosen by votes from show attendees and an expert panel, with the best concepts being announced on Tuesday 3rd October.
Who is in the running this year?
There are already over 25 entries to this year's awards but exhibitors can still get involved providing they register their new product before Monday 11th September.  Aiming to impress The Bar & Pub Show visitors and experts this year is Provargo with their new WallRack with real time dispensing control. It has volume based measurement to ensure dispensing is completely accurate, with each unit being individually set up to offer operational insight into pours. The system guarantees there is no unauthorised bottle change and provides real-time data for managers.
For the gin lovers, Crazy Gin has entered its British Indian drink described as the World's first clear Lassi Gin. It was an idea developed by the Crazy Singh to distil his Punjabi heritage & British upbringing into a drink that blends both cultures perfectly together.
Landlords and bar staff won't need to worry about pouring a bad pint again with the Dryphoon unit which prepares a nucleated glass for optimum use within one second. It is ideal for those who run busy bars and pubs where wet glasses can result in flat drinks. It works for lager, cider, prosecco and champagne flutes as well as soft drinks. Founder, Gary Smith is hoping this is the new product award winner when he exhibits at the show. Voting is now live on the show website at www.thebarandpubshow.co.uk.
Registration to attend the show is open and visitors must register in advance for free entry. The badge will allow free access to all four shows for the full three days.
Follow the latest news about the event and be one of the first to hear about speakers as soon as they are announced on Twitter by following @barpubshow and @restaurantshow.