NOTTINGHAM'S MOST HOTLY ANTICIPATED RESTAURANT BOOKED UNTIL OCTOBER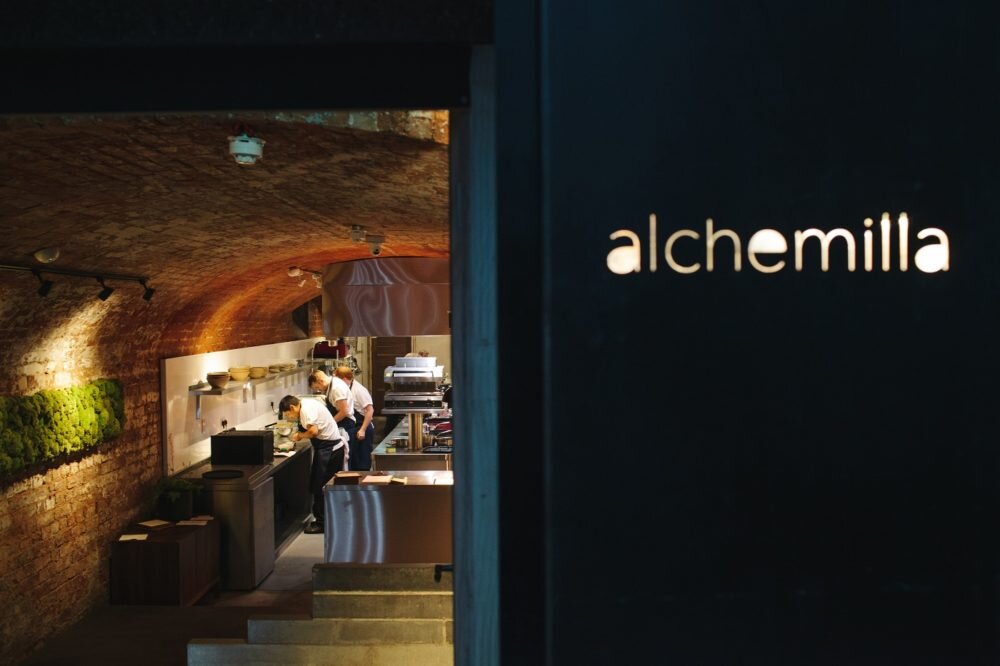 Alex Bond's Alchemilla restaurant has received huge pre-launch interest ahead of the official opening, with weekend dinner slots now being fully booked until the beginning of October. However, those people wanting to snap up a table can still grab a midweek dinner spot from Tuesday to Thursday if they book soon via www.alchemillarestaurant.uk
Alchemilla, which will open on 1st August and is located at the top of Derby Road in Nottingham, will serve modern British food, with emphasis on seasonal ingredients, especially vegetables. The menu will change daily depending on what is growing and what the team have foraged. Diners will be able to choose between 10, seven and five course tasting menus priced at £60, £45 and £35 respectively.
Ahead of the launch next week, sneak preview pictures of the restaurant interior show the transformation of the former Victorian coach house (which had sat unused for a century) into a modern restaurant space. A brushed aluminium kitchen sits within the exposed brickwork of the original coach house arches, which have been given a new lease of life by the addition of huge sky lights. The Alchemilla theme runs from the living wall alongside the front door, where the planting gives diners a taste of what is to come. The living theme continues inside where a moss wall blurs the boundaries between inside and out and a feature bookcase at the chef's table hints at some of the many inspiration sources behind Alex's vision. Jars of foraged sweet woodruff and elderflower sit alongside Nordic cookery books and plants. In the bathrooms, is a nod to the building's original era, Minton style tiles have been carefully laid, for each room it took several days to lay a few square metres of tiles.
Alex said: "We have less than one week to go now until we launch officially. It has been the hardest 12 months of my life, but this is the culmination of a career long dream, to open my own place one day. When I stop for a second and take stock it will probably hit me how enormous this whole challenge has been, but now we've just got to keep on pushing for launch and beyond.
None of this would have been possible without my team, who have truly given 110%. Sometimes they have been here morning noon and night in order to ensure everything is ready for the opening. It is thanks to them that we are on track and ready for the 1st August."
To snap up a table whilst there is still a chance please visit www.alchemillarestaurant.uk