Stella Artois serves the perfect match with The Championships, Wimbledon 2017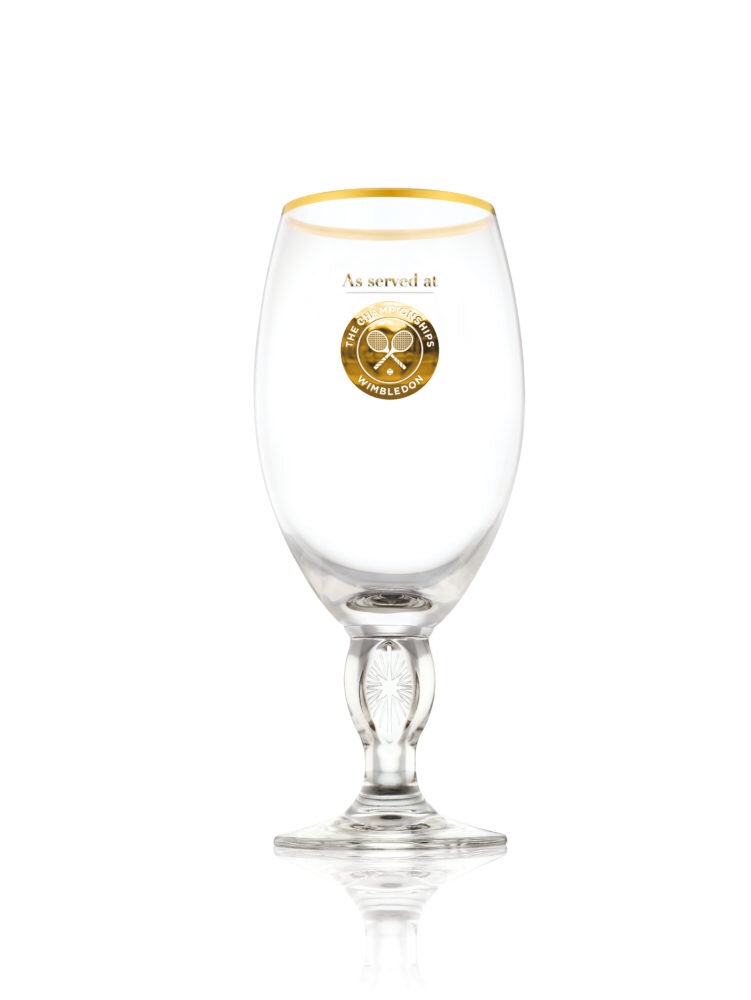 Global brand announces fourth year of partnership with The Championships, Wimbledon 2017
Fully integrated marketing campaign includes TV, experiential, social media promotion, influencer collaborations, on and off trade promotions and a strategic out-of-home advertising urging consumers to "Serve One to Remember"
Special edition Stella Artois x The Championships, Wimbledon 2017 point of consumption merchandise and a pop-up bar
Stella Artois, the UK's number one premium beer brand[i], is serving one to remember by partnering with The Championships, Wimbledon 2017 for the fourth time.
Building on the success of previous years, the partnership aims to further drive perceptions of Stella Artois, and increase purchase interest by strengthening positive associations with the world's most prestigious tennis tournament[ii]; The Championships, Wimbledon 2017 helps to drive sales opportunities across the on trade.
The Championships, Wimbledon 2017 sponsorship will be boosted by a 360 fully integrated marketing campaign in the run up to, and during, the tournament. The marketing campaign will include TV, experiential, social media promotion, influencer collaborations, and a strategic out-of-home advertising campaign urging consumers to "Serve One to Remember".
 Stella Artois is a premium beer that makes social occasions more special; it's the ideal accompaniment to food and the perfect partner to elevate The Championships, Wimbledon 2017 viewing occasions. This summer, on trade customers can make the most of their outdoor space by transforming it into the ideal hosting spot with the Stella Artois Mobile Bar. Complete with branded attire for staff and celebratory bunting for the space, the additional serving station provides greater service speed and enhanced consumer experience, allowing for greater sales – when dual stocked, Stella Artois adds more cash to the till when compared to its core competitors[iii].
The Boost Your Sales Kit provides the ideal accompaniment to the perfect serve, helping to drive rate of service and boost customer experience. Depending on the venue's needs, merchandise includes Stella Artois coasters and bunting, Stella Artois Chalices, chalkboards, and metal bar runners. Stella Artois Chalices have assisted in delivering sales uplift; outlets that ordered glassware four or more times a year experiences a +13.4% uplift in sales[iv].
An Outdoor Kit helps to add an enticing twist to external spaces; Stella Artois-branded heaters and parasols, stacking stools, serve carriers and signage all help to elevate the consumer experience. In addition, Beer Connect supplied by Evolve, a reward available to all outlets who sign up to AB InBev Boost your Business, will provide free Wi-Fi to guests, whilst also generating real-time customer data, so that on trade customers can learn more about their patrons. A social media toolkit will help establishments market themselves more effectively. For more information or to participate in the Boost your Business programme, customers should contact AB InBev directly on 020 3150 2120 or [email protected]
Tatiana Stadukhina, Stella Artois Director Europe, commented:, commented: "Stella Artois has become synonymous with The Championships, Wimbledon. Not only is it seen by on trade consumers as their number one favourite lager brand of choice, but from an on trade perspective it is seen as the perfect accompaniment to watch the oldest and most prestigious tennis tournament in the world. We are really excited to bring back the bespoke The Championships, Wimbledon merchandise and Chalices, which help to drive a sales uplift and are loved by consumers. Stella Artois is a favourite with consumers, so we hope this partnership with The Championships, Wimbledon will drum up even more excitement in the brand and further increase rate of sale throughout the country this summer."
[i] IRI, Total Off Trade, MAT to 31.12.2016
[ii] 23.6% Sponsoring Wimbledon Championships made me love Stella Artois and 26.1% Sponsoring Wimbledon Championships made me more likely to choose Stella Artois in the future
[iii] CGA Managed National Tracker (September 2016)
[iv] AB InBev research 2016