CDG CONTINUES ITS EXPANSION PLANS WITH THE RE-APPOINTMENT OF TWO FORMER EMPLOYEES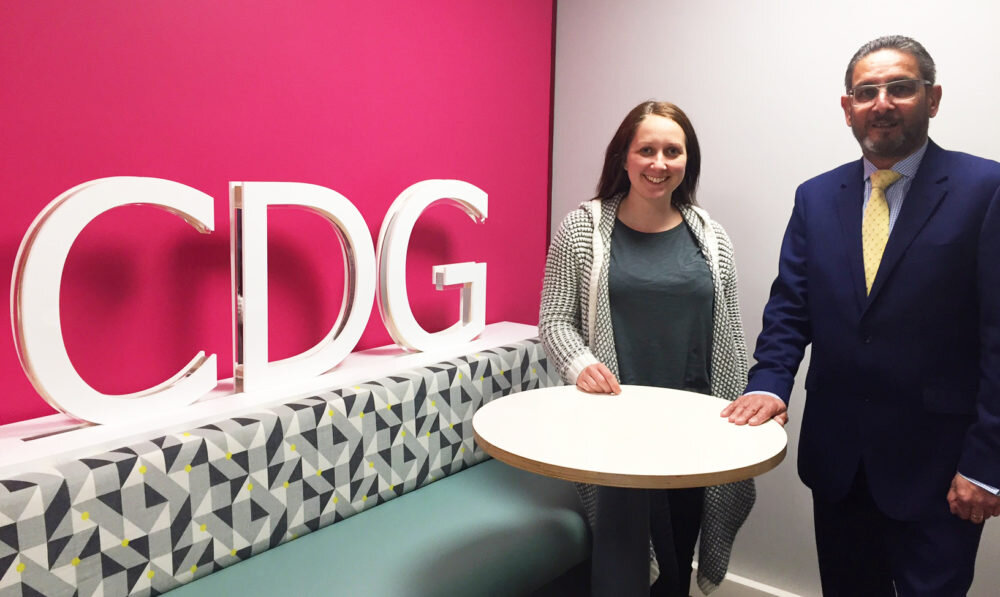 Catering Design Group (CDG), the award-winning restaurant and commercial kitchen design company, has continued its expansion plans with the re-appointment of two former employees – Geoff Kibblewhite and Hannah Somers.
Geoff Kibblewhite re-joins the Northamptonshire-based company as Senior Projects Manager, after a nine month hiatus as a Project Manager with a competitor. Kibblewhite previously worked at CDG for five years, from 2011-2016. In his new role, he will be providing technical and project management support across all areas of the business, ensuring that the company's vast range of projects are delivered on brief, on time and on budget.
Hannah Somers originally joined CDG back in 2008, as a Graduate Designer, progressing to the role of Design Consultant when she left the business in 2015. Somers returns to the business as Senior Design Consultant and as lead designer, will work directly with clients across all sectors to deliver their vision by creating innovative and effective design solutions for front and back of house.
Kibblewhite commented: "I am returning to what I consider to be my 'work family,' with a renewed appreciation for the rigorous processes CDG has in place to continually deliver on a client's brief. I return to the business with new experience and increased knowledge of building demolition and construction. It's a true saying that great employees make a great business, and the senior management team here at CDG go above and beyond to ensure the welfare of each member of the team, from their workload, to personal health and wellbeing. It feels great to return home."
Somers commented: "CDG was my first job following university, so it was important for me following seven years with the business to spread my wings and advance in my career path. I'm returning, in a more senior position, having gained wider experience in project and client management, together with working more closely with contractors. However, just like a relationship ending, I never really got over leaving CDG – so armed with more confidence and an abundance of skills, I have returned to the fold with renewed vigour."
Philip Howard, Managing Director, Catering Design Group added: "We are delighted to welcome Geoff and Hannah back to our 'family'. It is great testament to our family values and culture that in the past two years, four members of our team have returned to the business. It's a really exciting time for the business as we continue to grow organically, securing a number of key projects across the hospitality and education sectors.  We remain committed to nurturing and training our team, from the very start of their design journey, so that our clients can reap the benefits of their unrivalled knowledge and expertise."
For further information visit www.cateringdesign.co.uk or call: 01327 314 860