Buffalo Trace to Launch 'Mystery Migration' Cocktail Competition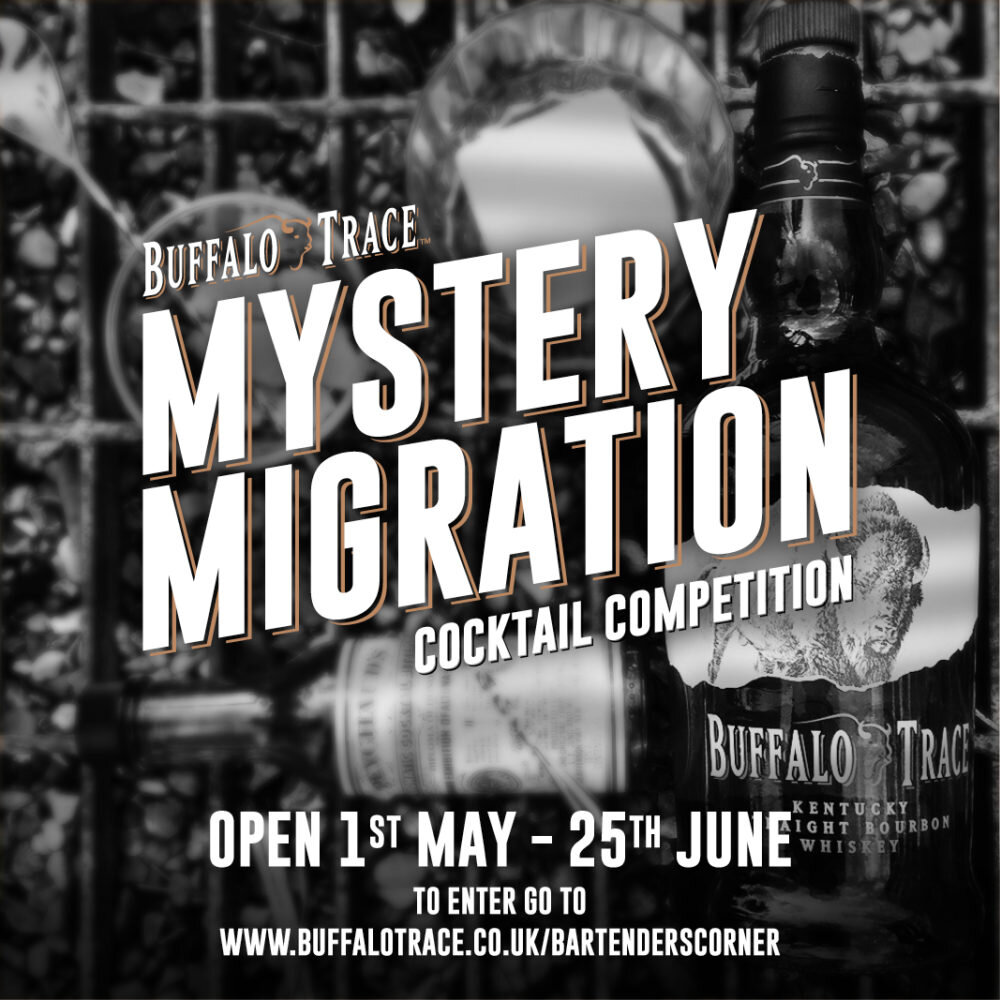 A new competition launched by Buffalo Trace Bourbon will test not only the cocktail skills of bartenders, but also their problem-solving abilities – with a VIP trip to the Buffalo Trace Distillery in Kentucky on offer to five regional winners.
The Mystery Migration competition from Buffalo Trace brings an added dimension to mixology, by asking competitors to complete challenges in order to win the ingredients they want to make their cocktail with. The contest celebrates the many obstacles overcome by the pioneering settlers who founded the Kentucky distillery where Buffalo Trace is now made.
To take part in the Mystery Migration, bartenders should initially submit two original cocktail recipes using Buffalo Trace Bourbon. These should include one long drink, made with no more than three ingredients, and one signature drink on the theme of 'Pioneering America', reflecting each bartender's favourite thing to come out of the USA.
There will be five regional finals, held in Edinburgh, London, Manchester, Leeds and Bristol, with eight finalists selected for each one. Echoing the migratory route the early pioneers took when heading west, contestants will be given clues testing their knowledge of both Buffalo Trace and bourbon in general. These will lead them around the city, and to particular venues, where they will have to complete challenges in order to choose an ingredient.
A correct solution will win them the opportunity to choose an ingredient from the 'nice' box, while contestants who get it wrong will pick from the 'not so nice' box, making the final cocktail making test far more of a challenge.
Tim Giles, UK brand manager for Buffalo Trace, says: "The puzzles add a new dimension to cocktail competitions, and any bartender who doesn't win all the ingredients they want will have to demonstrate flexibility and ingenuity to stay in the game. There are also bonus points available for bars which promote their cocktail to customers in the run-up to the final, which could make a big difference to the outcome."
The top prize at each regional final is the trip to the Buffalo Trace Distillery in Kentucky later this year, along with a leather cocktail equipment case. There are also prizes of bespoke bar equipment and a mini set of the Buffalo Trace Antique Collection for the two runners up in each region.
The Buffalo Trace Mystery Migration competition opens on May 1 and runs until June 25, when the regional finalists will be selected. Full entry details, along with terms and conditions, will be available at www.buffalotrace.co.uk/bartenderscorner
To stock Buffalo Trace, please contact Hi-Spirits on 01932 252 100, email [email protected] or see www.hi-spirits.com.