Rolec Launches EV GroupManager System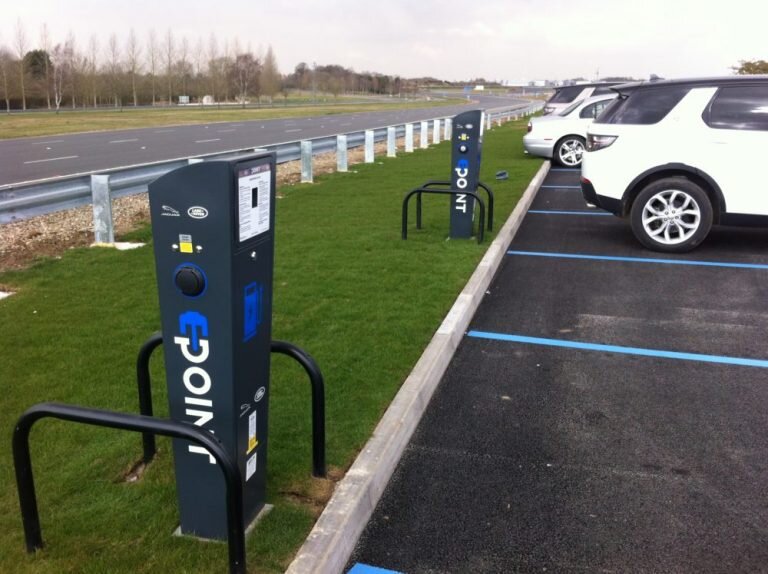 Rolec has recently announced the launch of its new EV GroupManager system, which has been designed to provide full management control of private Electric Vehicle (EV) charging networks.
According to Rolec, the EV GroupManager system has been developed to allow the operator to easily manage their entire private EV charging network from a single central computerised location.
Cloud Based System
The system operates by issuing nominated EV drivers with their own secure personal RFID card/fob, containing the driver/vehicle ID. The driver then presents their card/fob to the charging point, which authenticates the card/fob and via GPRS, WiFi or Ethernet communicates with the cloud based back office management system, requesting authorisation to initiate the charging cycle.
Upon authorisation from the management cloud, which takes only seconds, charging will commence with the cloud recording the driver/vehicle ID, charging start time, the kWh used and the charging end time. This charging information is always hosted in the cloud and can be accessed at anytime, from anywhere, by the system operator to compile management reports, benefit in kind data and billing information.
Kieron Alsop, Rolec's Managing Director, commented: "EV GroupManager has been designed to enable private enterprises to have full control over their own private EV charging network and is ideally suited to almost any corporate location – or for housing developments, fleet management, staff vehicles, etc."
"The introduction of EV GroupManager eliminates the necessity to engage with the public facing charging networks, which are heavily subscription based and operated via third parties. In effect EV GroupManager gives the operator complete control over their own EV charging network and provides them with the flexibility to accommodate both their own, and their EV drivers', charging needs."
The EV GroupManager system is able to manage and control every type of EV charging solution – from 16 amp (3.6kW) through to 32 amp (22kW) SuperFast charging.
Additional Features
A number of additional features have been developed to enhance the EV GroupManager system, including:
Electricity Load Management
The electrical load management feature enables the system to manage the electrical supplies to the EV charging points when the total potential electrical load exceeds the incoming electricity supply.
Multi-Use RFID Cards/Fobs
This feature allows a single card/fob multi-use capability – for example access to EV charging points, as well as gate or door security access to parking areas, etc.
Management Integration
EV GroupManager is able to seamlessly integrate its EV charging reports into any third party management system.
Tried and Tested
Although EV GroupManager is only now being officially launched, it has already been chosen by a number of household names as their preferred EV charging network management system. Some of these organisations include Jaguar Land Rover, Loughborough University, HM Revenues and Customs, Battersea Power Station, Farnborough Airport, the NHS, Fire & Rescue Services, etc.
For more information about Rolec's EV GroupManager system call 01205 724754 or email 

[email protected]