The Faces of 2016: Imbibe Personality of the Year Awards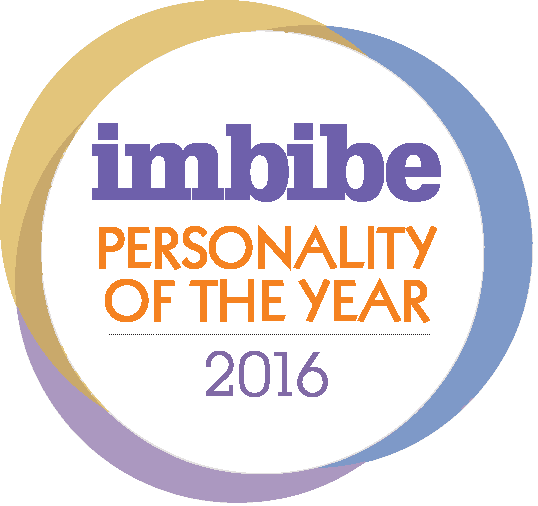 The votes have been counted, checked and re-checked, the judges are ready, so let us introduce the nominees for Imbibe Personality of The Year 2016…
Now in its sixth year, it's fair to say that Imbibe's Personality of the Year Awards has grown to become one of the highlights of the drinks industry's year.
With nominations invited from our readers across the categories of Bar, Restaurant, Hotel, Pub, Innovator, Educator, Hot Stuff and Legend, the votes came flooding in. Countless names were put forward and hundreds of you had your say.
Having crunched the numbers and made some tough calls where voting was tied, it is now down to our hand-picked panel of judges to cast their final votes, determining who wins the coveted titles of Personality of the Year 2016.
Their brief is to single out and award those that have, through their talent, drive and passion, been an inspiration
to others and set new highs for the industry at large.
The winners will be revealed at the exclusive Imbibe Personality of the Year Awards bash at the start of February, when the good and the great of the UK drinks industry will join the Imbibe team to celebrate our new Faces of 2016.
---
Restaurant Personality of The Year
Will Beckett & Huw Gott, Hawksmoor, London and Manchester
Alex Hannah & Dave Roche, Lucha Libre and Maya, Liverpool
Eddie Hart, Harts Group
Nathan Lee, Hyde & Co, The Milk Thistle, The Ox, Pata Negra, Bristol
Yannick Loué, Le Vignoble, Plymouth
Laure Patry, The Social Company, global
Sunaina Sethi, JKS Restaurants, London
Clive Watson, Blixen and Village London
Bar Personality of The Year
Elliot Ball, Olly Brading & Andy Mil, The Cocktail Trading Co, Bristol and London
Marian Beke, The Gibson (and ex-Nightjar), London
Dan Berger, Lobby Bar at Ace Hotel London Shoreditch
Sophie Mackay, Barrio Bars
Ali Reynolds, Hawksmoor, London
Anna Sebastian, Beaufort Bar at The Savoy
Davide Segat, The London Edition
Richard Tring, Red Light, Bristol
Pub Personality of The Year
Kane Brooks, ETM Group, London
Lee Cash, Peach Pubs, nationwide
Joe Dick, The Hanging Bat, Edinburgh
Josh & Holly Eggleton, The Pony & Trap, Bristol
Merlin Griffiths, Priory Tavern, London
Terence King, The Angel at Burford, Oxfordshire
Frank Murphy, The Pot Still, Glasgow
Paul Newman, New Moon Co, north west
Hotel Personality of The Year
Thomas Decan, The Ampersand Hotel, London
Steve Edwards, Abode Hotels, nationwide
Loyd Loudy, Dorchester Collection, London and Ascot
Simon Magnus, The Town House Collection Blythswood Square, Glasgow
Nathan Merriman, Ace Hotel London Shoreditch
David Morgan-Hewitt, The Goring, London
Lance Perkins, The London Edition
Mark Sheppard, The Landmark London
Innovator of The Year
Mike Aikman, Bramble, The Last Word, Lucky Liquor Co, Edinburgh
Miguel Arbe, Ceviche
Ryan Chetiyawardana, Dandelyan and White Lyan, London
Tony Conigliaro, Drink Factory, London
Marcis Dzelzainis, Sager + Wilde Restaurant, London
JJ Goodman, London Cocktail Club and Craft Cocktail Company, London
Matt Whiley, Peg + Patriot, London
Richard Woods, Duck & Waffle and Sushisamba, London
Educator of The Year
Melanie Brown, The New Zealand Cellar
Myles Cunliffe, Mixology Group, Brighton
Esther Medina-Cuesta, The World
Matthieu Longuere MS, Le Cordon Bleu
Lionel Periner, The Lucky Onion
Jane Peyton BS, School of Booze
Ben Reed, Cocktail Credentials
Mandy Stevens, Enotria
Hot Stuff
Aidan Bowie, Dandelyan, London
Mathias Camilleri, Medlar, London
Dee Davies, Red Light, Bristol
Gus Gluck, Vinoteca, London
Tim Laferla, City Social, London
Julia Oudill, La Compagnie des Vins Surnaturels, London
Selina Raggett, Hawksmoor Manchester
Industry Legend
Jared Brown and Anistatia Miller, Mixellany
Roger Jones, The Harrow at Little Bedwyn, Wiltshire
Alessandro Palazzi, Dukes Bar, London
Christine Parkinson, Hakkasan Group
Brian Silva, Balthazar, London
Chairman's Award
Once again this year, an additional discretionary Chairman's Award will be given to one of the nominees who has shown outstanding ability in his or her nominated category.
---
The Imbibe judging panels
Hand-picked by the Imbibe team and including past Personality of The Year Award winners, our judges represent a countrywide mix of the most experienced, innovative, respected and awarded faces in the industry
Judging coordinator
Andrew Catchpole, Imbibe
Restaurant
Jack Adair-Bevan, The Ethicurean, Bristol
Sandia Chang, Bubbledogs, London
Roger Jones, The Harrow at Little Bedwyn, Oxfordshire
Jo Radford, Timberyard, Edinburgh
Charlotte Sager, Sager + Wilde, London
Luke Wilson, 10 Greek Street and 8 Hoxton Square, London
Bar
Salvatore Calabrese, Salvatore's Bar at the Playboy Club, London
Tomas Estes, Cafe Pacifico, La Perla, El Nivel
Sam Fish, Mojo
James Fowler, The Larder House, Bournemouth
Lyndon Higginson, The Liars Club, The Liars Lounge, Cane & Grain and Crazy Pedro's, Manchester
Esther Medina-Cuesta, The World
Hotel
Nina Basset, TerraVina, Hampshire
Chris Eigelaar, The Midland, Manchester
Ed Fitzpatrick, Chewton Glen
Marco Marro, The Merchant Hotel, Belfast
Andrew McKenzie, The Vineyard at Stockcross, Berkshire
Adam Pawlowski MS, consultant
Pub
Durham Atkinson, The Hops & Glory, London
Ben McFarland & Tom Sandham, Thinking Drinkers
Philip Cutter, The Murderers, Norwich
James Moffat, Port Street Beer House
Simon Barnes, Marston's
Adam Luck, St Austell Brewery