Le Lebey Paris-London 2016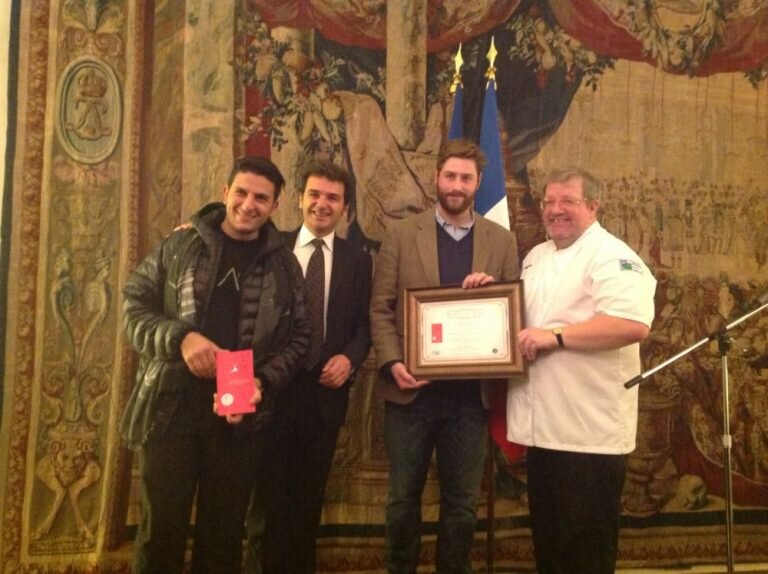 The Lebey Guide range has been established in France for almost 30 years, focusing on bistros and restaurants in Paris. 'Le Lebey Paris-London 2016' is a new guide listing 100 Paris bistros and 100 London gastropubs and similar good value places to eat. The guide is published in partnership with the Agricultural and Horticultural Development Board (AHDB), promoting English beef and Lamb to chefs in both London and Paris. 
Journalist John Porter, who wrote the London listings for 'Le Lebey Paris-London' said: "The Lebey brand is well-established in France as a bistro guide, but in bringing it across the channel I didn't want to create a list of great places in London to eat French-style bistro food, which would be easy to do but would have somewhat missed the point. Taking soundings from London operators and other pub  journalists, we came up with a selection of venues which capture the bistro spirit of fresh, seasonal food and great value for money, but which are very 'London'.
"Not every London venue listed is a gastropub, but they all have a passion for great food, and the Harwood Arms, awarded the Guide's top ranking for London, epitomises that.
"In coming up with a mix of different styles of venue and cuisine, as well as a good geographical spread without taking visitors too far off the beaten track, there were a few challenging choices to be made.  As a beer writer of long standing and a recently-accredited Beer Sommelier, I also wanted to include plenty of places where you can enjoy your meal with a great pint of British ale as well as a decent bottle of wine.
"I've made the point that Paris is a city where you can eat in a bistro on your honeymoon, and go back for your silver wedding  anniversary to eat in the same place, and quite possibly be served by the same waiter, while London is far more dynamic  market.
Of course that's a generalisation, since Paris has its fair share of innovation while e London has its 'old hands',  some of whom are featured in the Guide. Overall,  'Le Lebey Paris-London' is a celebration of what make the two cities different, but even more importantly what they have in common. "